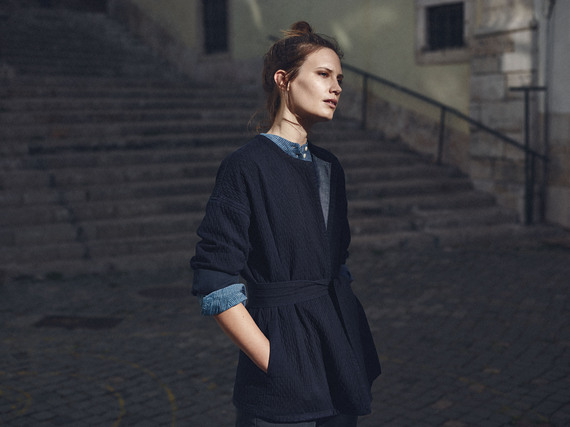 It's a daunting experience returning to work as a young mum in a foreign country. I taught myself to use a computer by working through a user manual and found a job as a receptionist for an American brand near to where we were living in France.
Over the next 20 years, I progressed from reception through sales, retail, marketing, merchandising and finally to CEO. I had always been hungry to learn and showed a talent for sorting things out, turning chaos into opportunity. I realise today that it was others who recognised this ability which helped to shape my career. I have benefited from this support ever since. Leaders have the opportunity to change people's lives by unlocking their passion. Good leaders do.
In the beginning, I was a poor manager and had some hard knocks to prove it. Coaching unlocked a passion for leadership and my ability to turn around businesses. How did I do it? Understanding the essence of business is people.
Have you noticed when someone talks about a topic they are truly passionate about it transforms them? You see a sparkle in their eye, they radiate positive energy. It's the same energy and sense of deep meaningful pleasure we experience when we play.
A high performing team is a work of art. The best teams I have worked with are ones where every member excels in their field and are passionate and self-motivated. It's like watching a winning crew sail in high winds, thriving on the exhilaration of challenge. They are best in class, they are having fun doing what they do best.
Teams that excel have clarity of goal, respect for each other's skill, shared values and most importantly drive. They give honest feedback because they are invested in quality and want to continually raise the bar. Good is not good enough, only exceptional will do. I have been challenged as a leader by the teams who work with me, and I relish it. It is the people I work with who make business better.
If you have ever worked in an environment where you can't trust others you will know what a drain on time, energy and results it can be. A negative energy seeps into the soul of the company and permeates culture and communication all the way through to customers, partners, suppliers. It can be costly. I believe in being honest, embedding a culture of trust, transparency and open communication. Empowering teams with knowledge & ownership equips them to become one voice. A culture of trust enables an invaluable tribe-like sense of ownership and confidence - a confidence that allows innovation, bold decision making and swift action.
Generous mentors throughout my career have changed the course of my life. I see it as my responsibility to now give back and inspire the next generation of leaders. I feel privileged to contribute to the new mentoring programme set up by University Women in the Arts. The programme seeks to encourage more women leaders in arts-based companies and to help them develop and grow in their roles. I hope to positively impact the lives of those around me.
Suzie de Rohan Willner is CEO of TOAST, previously at Timberland, Levi Strauss, Puma, FitFlop. TOAST was established in West Wales in 1997 by Jessica and Jamie Seaton and has grown from loungewear and nightwear to become renowned for its thoughtful contemporary design and ability to re-energise traditional textiles, for both women's clothing and homeware. TOAST has a large online following at www.toa.st, 12 shops throughout the UK and concessions in 14 John Lewis stores.