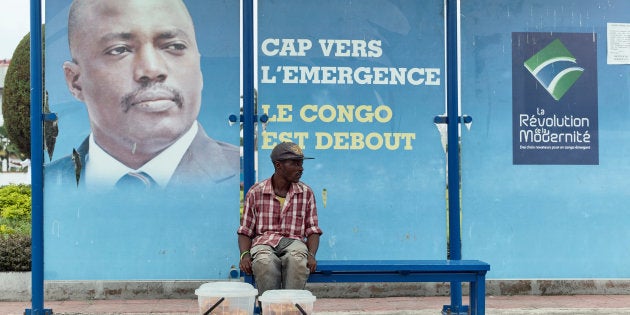 Political instability rocked the Democratic Republic of Congo in December 2016, when Joseph Kabila chose not to stand down as president of the central African nation when his term in office ended. He remained as president of the DRC.
Today, the DRC is encumbered with an unelected head of state that has scant regard for the common law, human rights and democracy: NGO Human Rights Watch reported that in September last year, 66 protesters perished when government forces fired live ammunition at unarmed protesters in Kinshasa.
The unrest has continued unabated: Congolese authorities on Monday discovered 10 mass graves in the violence-hit region of Kasai in eastern DRC. This brings to 52 the total number of mass graves unearthed in this part of the central African nation since the Kamuina Nsapu militia began an armed insurrection against the authority of Kinshasa in August last year.
The unstable situation there has led to more than 3,000 deaths, according to a report released by the Congolese Catholic Church (CENCO). United Nation Human Rights Chief Zeid Ra'ad al-Hussein has lamented the brutish nature of the conflict amid warnings that both sides involved in the conflict –- government forces and rebel militia -– have committed war crimes.
Kabila's unilateral and authoritarian action has frustrated protracted attempts to bring about peace and stability in the DRC.
"My team saw children as young as two whose limbs had been chopped off. Many babies had machete wounds and severe burns," Ra'ad al-Hussein said in his report to the UN Human Rights Council. "One two-month-old baby seen by my team had been hit by two bullets four hours after birth. The mother was also wounded. At least two pregnant women were sliced open and their foetuses mutilated."
Meanwhile, Kabila's near kingly rule remains intact. Contrary to the peace agreement negotiated in December, Kabila appointed a national government that excludes opposition leaders on May 10. His unilateral and authoritarian action has frustrated protracted attempts to bring about peace and stability in the DRC.
Kabila has managed to remain one of 15 heads of state from southern African countries that form the Southern African Development Community (SADC), although he has violated the founding objectives of the regional body again and again.
While the DRC has vast mineral wealth and natural resources, the former Belgian colony is one of the poorest and least developed nations in the world. It was ranked 176 out of 187 countries on the United Nations Human Development index in 2016. The World Food Programme (WFP) reports that the DRC has 2.7 million internal refugees, roughly 63.6 percent of 72 million citizens live below the international poverty line and 43 percent of children aged five and under are chronically malnourished.
The Kabila regime has been on the warpath in the last few years.
CENCO has had enough of Kabila's skulduggery, though, and called on Congolese citizens to "stand up" against the government amid unprecedented chaos, widespread insecurity, and economic pillage and devastation that is worsening "by the day" and causing a high unemployment rate among the youth. CENCO further condemned the presence of foreign armed groups, interethnic violence, kidnappings, abductions and "apparently planned" prison breaks around the country.
The religious leaders said restrictions on free expression and peaceful demonstrations have increased and that "instead of confidence building measures", there has been a "hardening" of those in power".
The Kabila regime has been on the warpath in the last few years. United Nations Joint Human Rights Office director Scott Campbell was expelled from the country in 2014.
Kinshasa deported Congo Research Group director Jason Stearns after his organisation released a damning report on atrocities committed in the Beni region of eastern Congo in 2015.
Last week, Radio France Internationale (RFI) correspondent Sonia Rolley's media accreditation was not renewed even though she had been working in the DRC for 13 years.
In a further crackdown on the media, the RFI signal is no longer accessible in Kinshasa and five media houses linked to the opposition have been banned from operating.
Kabila has also cracked down on the opposition. Security forces this year detained seven members of the Union for Democracy and Social Progress (UDPS) during a voter mobilisation campaign, a clear sign that Kabila is not serious about upholding the New Year peace agreement.
SADC should, in fact, issue an ultimatum to Kabila: hold peaceful, free and fair elections and step down -- or face expulsion from SADC.
While the European Union and the United States imposed fresh, targeted sanctions against the Kabila government in May and June respectively, SADC has not censured Kabila or introduced punitive measures against his leadership. It should, in fact, issue an ultimatum to Kabila: hold peaceful, free and fair elections and step down -- or face expulsion from SADC.
Anything less would be unreasonable for the DRC and Southern Africa and an indication that the leaders of SADC do not want to see democracy thrive in the region. Anything less would mean SADC is standing behind the illegitimate rule of Kabila and don't support the long-suffering people of the DRC. Anything less from an organisation that is supposed to promote peace and freedom may mean that the 25-year-old body has run its course. If SADC cannot protect Congolese lives and further shun and punish modern-day tyrants like Kabila, who needs the organisation?
In Zambia, opposition leader Hakainde Hichilema has been jailed for the treasonous act of blocking the presidential motorcade on a highway. Another SADC leader, Angolan President Jose Eduardo Dos Santos, who has led the former Portuguese colony for 37 years, has skillfully guided his country to number 164 on the Transparency International Corruption Index.
Angola sits one place above the DRC on the 176-nation list. That awful marker is not astonishing. Isabel Dos Santos -- daughter of Jose -- has a personal net worth of US$3.2 billion, according to "Forbes Magazine", in a country where 68 percent of the population live below the international poverty line.
Interestingly, both Angola and the DRC have postponed elections in recent times. Dos Santos in 2014 unilaterally postponed municipal elections until after the 2017 general poll.
Over in Swaziland, King Mswati III has successfully resisted democracy and maintained a suffocating grip on power.
Whom will SADC stand up for: the battle-worn people of the Democratic Republic of Congo or king Kabila?