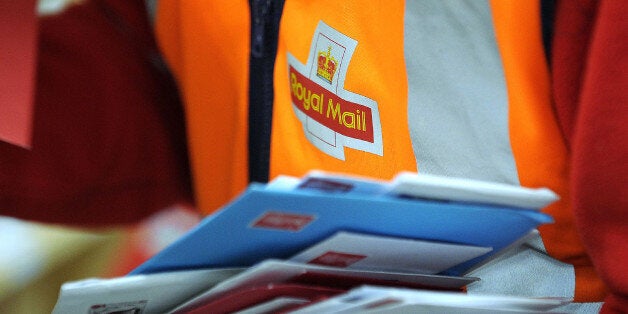 In February this year I wrote about the 'Great Royal Mail And Post Office Swindle', the manner in which Royal Mail was privatised and the disastrous business decision to split the delivery and retail arms of the Great British postal system.
Privatising Royal Mail and retaining the Post Office in the public sector was nothing to do with business sense but rather to ease the path of Royal Mail privatisation. The voice of the Communications Workers Union was not listened to and despite the Government claiming the Post Office was safe in their hands and would become the shop window of government, it is now being franchised and privatised via a self defeating business plan. To put that terrible decision into perspective no other postal administration in the world has split these two fundamental arms of a fully integrated national postal service.
So despite massive media deception to try and cover up much wider failings in services to the people of this country by challenging the democratic right of trade unions to protest. We voice our concerns yet again and warn everyone that Post Office services, revenues and product offerings will suffer and continue to decline without a change of direction. The current business plan really is akin to the classic 'rearranging the deck chairs on the Titanic' analogy.
Indeed the best of national postal administrations around the world have confronted the challenge of modernisation and introduced new revenue streams and product offerings such as financial services, which enable the provision of a seamless universal service un-reliant on government subsidy. You cannot cut your way to success, you grow your way to success and on this the Post Office management and the Government are subsidy blind, the only objective of their current plan is cut and cut until both subsidy and service disappear.
A proactive response to the mistrust of banking institutions as a consequence of the financial crash, and the deepening financial exclusion of many in society, i.e. individuals driven into the hands of 'pay day loan' sharks, and small and medium businesses missing growth opportunities, presents the moment to rejuvenate the most trusted of institutions, and reintroduce banking products into the Post Office. For those who think this is some flight of fancy let's not forget the National Girobank which opened for business in 1968 and was run by the General Post Office as it then was.
The National Girobank was the first bank designed with computerised operations in mind; the first bank in Europe to adopt OCR (optical character recognition) technology; the first bank to offer interest-bearing current accounts, and the first bank in Europe to offer telephone banking, its reward was privatisation by the Thatcher government in 1990.
So whatever your political persuasions, make no mistake this most cherished of national treasures is seriously in danger of becoming a buried national treasure and that is why we are protesting.
Terry Pullinger is Deputy General Secretary (Postal) at the CWU