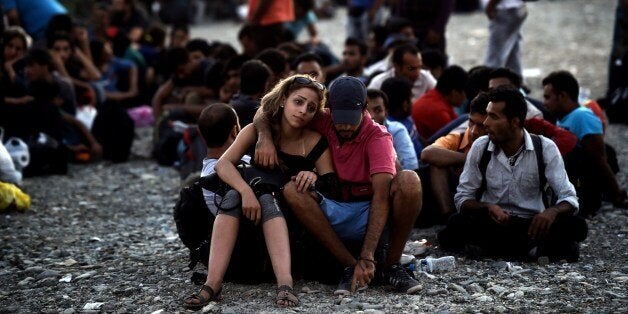 In September 2015 the then-Prime Minister, David Cameron, appointed the first minister for Syrian refugees - Richard Harrington. I would like to say that this showed his leadership on the biggest issue of our times and demonstrated the Government's dedication to tackling it. Unfortunately, the appointment was in response to mounting political and public pressure for the Conservative government do more and gave Cameron something to announce whilst visiting a refugee camp in Lebanon. Frankly, whatever the reason for the appointment it was a welcome step giving politicians someone to hold to account and helped ensure better coordination and leadership across government departments.
Less than a year on, and with a new Conservative Prime Minister in place, the role has been scrapped. It looks like a go at compassionate conservatism was short-lived. May's spinners have been desperately trying to make people believe that the abolition of this role is an 'upgrade'. They will have a hard job of that.
The minister, amongst other things, oversaw the implementation of Britain's commitment to take 20,000 Syrian refugees from the region and an additional 3,000 vulnerable refugee children from the Middle East over the course of this Parliament. This process was already moving at a snail's pace - by the end of March of this year only 1,602 people had been resettled in the UK. Now, with no one holding the ball on this issue you have to wonder how anyone can remain optimistic that we will hit this target.
Arguably this role is more important than ever with the Government's recent announcement launching a community sponsorship scheme enabling community groups to take on the role of supporting resettled refugees in the UK. Again, this scheme will run across the Home Office, Department for Communities and Local Government and the Department for International Development not to mention the hopefully hundreds of charities and faith group and businesses that will be involved. This is a welcome initiative, something my party has been calling for the UK to implement for a long time to allow generous communities to help where they can, but without leadership and an accountable head that can work across the Government departments it is being set up to fail.
The refugee crisis is not going away and the Liberal Democrats will continue to hold the Government to account over their inaction on the refugee crisis. In mid-September countries will meet at the UN to discuss what more can be done to help refugees and manage the crisis. I hope Britain will be able to go with its head held high knowing that it is playing its rightful role, Britain has always been an open and generous nation and I hope that this Brexit Government don't shrink away from our role in the world.
Tim Farron is leader of the Lib Dems and the MP for Westmorland and Lonsdale