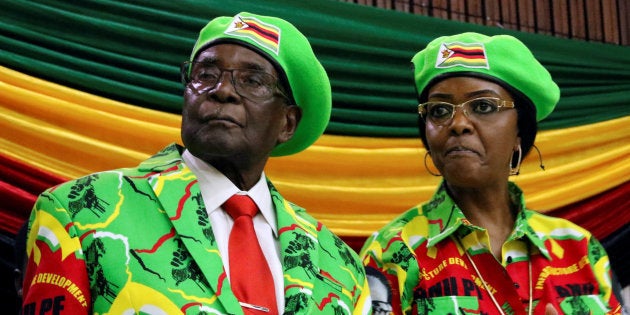 With the current political events in Zimbabwe, many argue that the country is already in a post-Mugabe transition. And given the vociferous calls for Mugabe to resign, both from within his own party and from the broader spectrum of Zimbabwean society, many are hopeful that the country will revert to constitutionalism and get to the business of the day -- the reconstruction of the Zimbabwean economy.
From 1980 to 1989, Zimbabwe's political and policy ideology has been steeped in dirigisme -- an economic system where the state exerts direct influence in the control of trade and investment. Initially, dirigisme was epitomised by the influence of state-run marketing boards that were mandated by law to be de facto and de jure trading monopolies.
From 1990 to 2000, the country underwent an economic structural adjustment programme (ESAP), which saw a gradual dismantling of the dirigiste architecture in the economy, characterised to a large degree, by the disintegration and deindustrialisation of the economy.
From 2000 to 2008, the disillusionment of ESAP left the state weakened, which the government nonetheless tried to use to regain control and reassert the government's dirigiste ideological stance.
However, chaotic land reforms over the same period led to the decommercialisation of agriculture. A weakened state and dwindling financial resources over this period meant that the government could not afford to fully implement board-era policies from the 1980s.
Instead, government engineered a somewhat open but mixed economy, typified by ad hoc state interventions, tight foreign exchange control regulations and price controls. In pursuit of these policies, The Reserve Bank of Zimbabwe (RBZ) assumed the role of a "developmental bank" in which it implemented wide-ranging quasi-fiscal policies that many viewed to be retrogressive.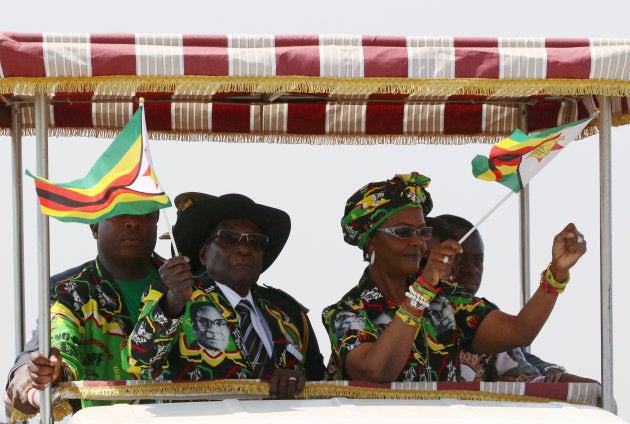 From 2009 to now, a post-hyperinflation period (under a government of national unity [GNU] until 2013, and then under a return to full government control by Zanu-PF from 2013 onwards) saw a severely weakened state attempting to liberalise markets across almost all sectors (goods and services), with such attempts punctuated by continued and ongoing ad hoc policies.
For instance, ad hoc interventions saw a feeble reintroduction of import substitution policies through statutory instruments that impose import tariffs on processed goods, and a range of agricultural products.
Another reflection of the government's desire to reassert dirigisme is more recently observed through the "command agriculture" programme -- a Zanu-PF flagship programme which, after purported successes, last season, was meant to reintroduce centrally planned agriculture with a more militarised approach.
The type of dirigisme we have seen in recent years (2013 to 2014) is more entrenched and it somewhat marginalises state institutions such as the GMB, which are now essentially underfunded and unable to implement their mandate.
Summed altogether, the evolution of dirigiste approaches in Zimbabwe has failed dismally, not least because dirigisme has been implemented in conjunction with halfhearted and often poorly designed policies. The consensus among the generality of the public is that the country has to depart from this destructive path and implement more robust reforms that assume a more "regulatory" one –- in which the government is less visible in the market.
The agricultural sector has to move away from a reactive food aid and emergency relief approach towards a more proactive production and development approach.
Since the government of Zimbabwe (GoZ) neglected to implement any reforms since the post-government of national unity era (from 2013 to current), many of the recommendations we made back then remain relevant today. These include:
The need for governance restructuring: Although democracy is neither a necessary nor a sufficient condition for a successful recovery, there is a need for effective governance. This implies the effective implementation of efficient, sustainable and accepted programmes. The ability of a central government to implement inclusive policies successfully forms a solid foundation on which recovery can be attained. Two major aspects related to governance are, therefore, stressed: effectiveness and inclusivity.
An integrated agricultural and broader economic policy framework: First, there is an absolute need for the country to engage in strategic policy definition. Second, this should be done on a sectoral basis, particularly in agriculture, but should be integrated with complementary development strategies for industrial development, manufacturing, and services. Third, these policies should reflect a country-owned strategy and not those imposed by international financial institutions.
A rethink of assistance to Zimbabwe's agricultural sector and reconstruction: The agricultural sector has to move away from a reactive food aid and emergency relief approach towards a more proactive production and development approach.
The establishment of a stimulating economic environment: A major condition for this is the revitalisation of the private sector, directly in agriculture, but also in downstream and upstream sectors. As such revitalisation is to be supported by substantial domestic and foreign investment in the agricultural sector, private-sector engagement should be promoted through a stimulating environment. Although the private sector will play an important role, so too must the government and the donor community, in order to improve the level and distribution of returns on agricultural investments.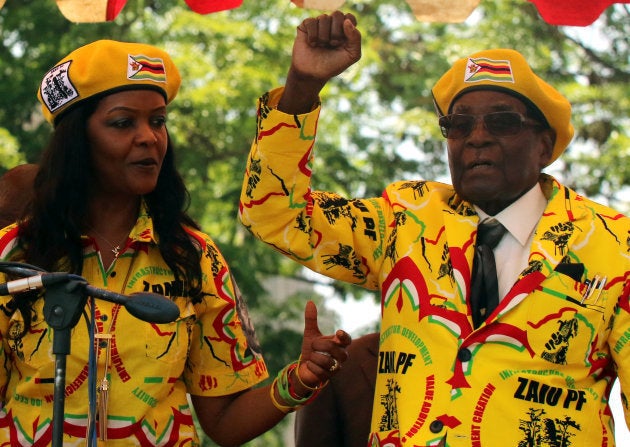 The recommendations mentioned above are reiterated against a continuously evolving social, political and economic environment. At present, Emmerson Dambudzo Mnangagwa seems set to become the next leader of the governing party and country, the latter of which will depend on the outcome of events in the next coming days, weeks and months.
There is a modicum of doubt that Mnangagwa will yield to the kind of political and economic reforms that opposition parties have been seeking to achieve over the past 20 years. Mnangagwa has been seen as a hardliner within Zanu-PF, and a representation of the continuation of the current order, if not worse. There are contradictions in both his quoted and anecdotal views.
On the one hand, he seems to express a desire to re-engage the international community, promote foreign direct investment (FDI) and advance a more liberal economic environment; while touting a militarised "command agriculture" programme that is must more dirigist in its approach and implementation, on the other.
However, some, likely myself, believe that Mnangagwa will reinvent himself as an economic reformer that will advance the notion of a developmental state and usher in a new era of Zimbabwe's economic reconstruction.