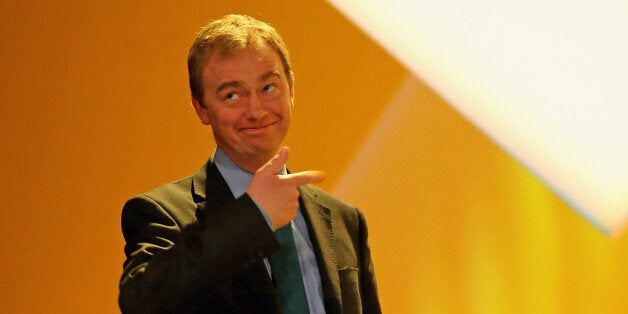 It's less than four days since the Liberal Democrats came a stunning second in the Witney by-election, slashing the Tory majority in one of the Government's safest seats. Yet pundits and commentators have been all too willing to pour cold water on any rumblings of a Lib Dem revival.
To claim that the hard times are over and we are out of the electoral doghouse for good would be to overstate our achievements, but whichever way you slice it, the Lib Dems really are back.
Doubtful? Who could blame you. With a dearth of national coverage and the needle refusing to move from 7/8% in national polls, it's easy to believe reports of the death of the Lib Dems. Yet dig a little deeper and there is strong evidence to suggest our revival is indeed underway. Take, for instance, recent Council by-elections. From places as far apart as Cornwall and Redcar the Liberal Democrats have increased their vote share and won seats. All other parties have had net decreases. In fact, in 2016 so far we have gained 21 seats, whilst the Tories have lost 13, Labour 7 and UKIP 2. We are winning again in places we have traditionally done well and we are building in places we have rarely targeted before. Across the country, Lib Dem membership is soaring. We are now at our highest membership in over a decade. That's more members than joined during our protest of the Iraq War and more than during the heights of Cleggmania.
Some of this support can be attributed to general protest vote, especially in the face of a UKIP decline. Many choose to support a 'third' party to register a form of protest with what the government and main opposition are doing. And in this political climate, who could blame them? A Labour party veering rapidly to the left and more interested with fighting themselves than the government, and a Tory party helmed by an unmandated leader happy to swallow up the UKIP playbook to appease internal nationalist extremists? Hardly an inspiring dichotomy to the average, centrist, reasonably-minded British voter. It is little wonder that people are increasingly turning to the Liberal Democrats.
However there is also evidence to suggest that it is our stance against an aggressive withdrawal from the EU which is proving attractive. In the Witney by-election, many voters stopped our activists to congratulate our great candidate Liz on standing up against a hard Brexit that nobody, certainly not the liberal-minded, remain-voting Oxfordshire constituency, asked for.
That anecdote seems to have proved anything but an isolated incident as the Witney results saw our vote share soar from around 7% to over 30% whilst the Government's majority crumbled to a mere fifth of what Mr Cameron had previously garnered. Our campaign was even praised as 'incredibly impressive' by Daily Mail journalist Isabel Oakeshott.
Some have called our position undemocratic. But what could be more democratic than standing in a fair election with a clear policy and a clear choice for voters? The British public may have indicated a preference to move in the direction of Brexit, but few could argue there is full mandate for the deconstruction of our financial sector, derailment of our economic recovery and hyper-nationalist policies such as keeping tabs on foreign workers. There was no vote on whether or not to leave the single market. We must make the case for the best deal possible and the least possible damage from Brexit.
The British electorate are not Trump fanatics. There is no desire among the majority in this country to throw up a wall. And whilst Brexiteers may have spouted nonsense about 'taking back control', it is high time a political party stood up with a clear vision of how to get us out of the tailspin we seem to be trapped in.
Lib Dems have continued to lead in Parliament as well, refusing to allow the government to rest on their laurels just because the Labour party aren't up to the task of opposition. Whether it is my EU Citizens (Right to Stay) Bill, Nick Clegg's invaluable expertise in scrutinising David Davis' Brexit Department, Tim Farron's fight on child refugees, the efforts of peer John Sharkey in fighting for the pardon for gay and bisexual men convicted under long-abolished sexual offence laws or the work of Norman Lamb in fighting for a new deal for our NHS. Liberal Democrats are standing up for the important issues and leading from the front in making the case for positive change.
If the Witney swing from Conservatives to the Liberal Democrats was repeated across the country in a general election, our party would win by some calculations as many as 70 seats, more than wiping out the current Conservative majority. And whilst that is a tall order to say the least, there is little doubt our activists are ready for the challenge.
So to those who were quick to announce the strange death of Liberal Britain it is time perhaps for a reassessment. By any metric, the Liberal Democrats are still breathing, still fighting and winning again. As our Leader Tim Farron put it we are back in the "political big time".
Our rebuilding project will be slow and difficult there is no question, but in these trying times of Brexit and fervent nationalism, our message of positive patriotism, of centrist and moderate policies, of an open-hearted, open-minded Britain, of civil liberties and personal freedoms, matters far more than ever before. We owe it to Britain to get this right.