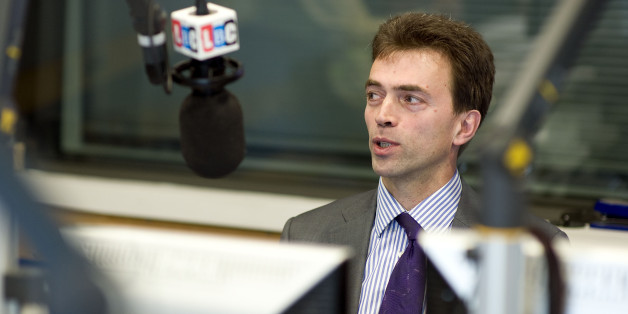 Matt Crossick/Matt Crossick
My constituency is half of one of the boroughs which has been selected to pilot the digital rollout of the new Universal Credit system, which the Government intends will replace the current working age means-tested benefits system.
As with any pilot system, you can expect teething problems but when the system is one which so many vulnerable citizens are dependent on, it is important that the Government is able to provide a service that, broadly speaking, actually works from the outset. The reality for many of the people now in receipt of Universal Credit is otherwise.
Sadly I have had many residents come to my office or constituency surgery urgently needing help to claim benefits which the Universal Credit system has failed to provide. While one of the most important roles of an MP is to help their constituents and I am always happy to take up their cases, people wouldn't have to be come to their MPs for help, if the Government did its job properly in the first place.
I have tragically seen a case where, due to technical issues on the Universal Credit IT system, one constituent, unknowingly, had their direct rent payments to their landlord diverted. This buildup of rent arrears, which was of no fault of the constituent, but due to the failings of the system led the local authority to consider evicting them. Another family's direct payments to the landlord were stopped with no warning and led the local authority to cease its duty to house the family leaving them under a real threat of homelessness.
Furthermore, I have had regular reports of people with severe learning disabilities being failed by the system. It ignores the disabilities of claimants who are unable to use the online system by themselves and who are forced to attend meetings where the 'script' is not deviated from and pays no regard to their disabilities. This is causing immense distress for vulnerable people who are having Universal Credit payments delayed, seriously impacting on their daily lives. There is little willingness on the Government's part to make reasonable adjustments to protect vulnerable people.
Iain Duncan Smith's project, which he has long since walked away from and left in the hands of others, is on the rocks. The Government have chosen to test a critical system by running it live, with real data, affecting real people and causing many casualties.
That is why I sought to meet the Secretary of State for the Department of Work and Pensions, Damian Green. I asked for this meeting to challenge the Government on their record and failure to introduce a system that works consistently and flexibly. I hope that by actually hearing directly about the difficulties constituents experience, Mr Green will get his Department's act together and champion improvements to the Universal Credit system.
He must start by tackling problems ranging from inadequate training of DWP staff to ineffective administrative systems and problems with the IT underpinning the service.
I have shown him clear evidence that elements of the new system are causing real hardship to claimants. He needs to show me, and those of my constituents badly affected by the UC roll-out, that the Government will put the resources in immediately to fix what is wrong and make the system more flexible so it caters for everyone's needs. It is the least my constituents deserve.