'Umbrella Movement' activists in Hong Kong clashed with riot police on Tuesday evening in an attempt to expand an area near the city's government headquarters currently being occupied by pro-democracy demonstrators.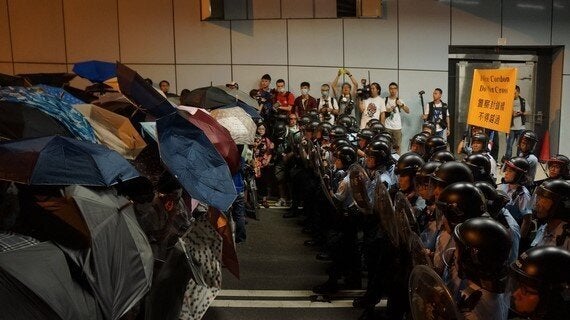 Protesters dragged metal barriers on to Lung Wo Road at the rear of Hong Kong's legislative council building. The road near the main 'Occupy Central' camp was previously open to traffic, though several key areas of the city have been on 'lockdown' for weeks as demonstrators continue to stage a pro-democracy 'sit-in'.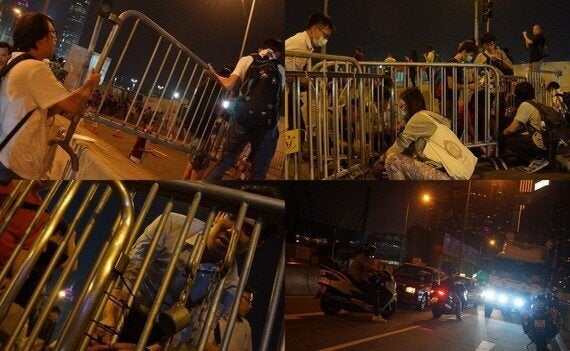 Demonstrators are demanding full universal suffrage in the city and are calling for its besieged leader Leung Chun-ying to step down. In August, China announced that Hong Kongers would only be able to choose from two or three pre-approved election candidates in 2017.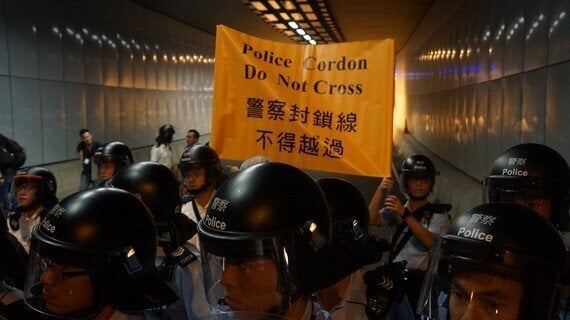 As tensions escalated, vehicles were bought to a halt with activists ignoring police warnings not to block the road. Metal barricades were then erected on the eastbound side of the dual carriageway.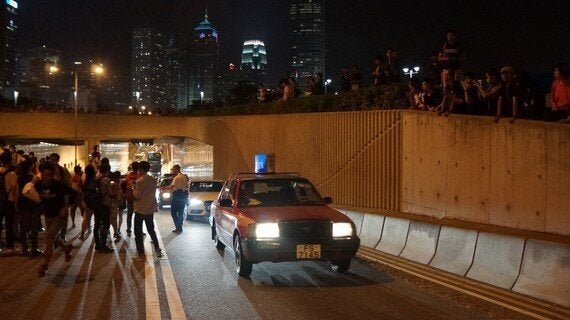 Riot police emerged from near the office of Hong Kong's chief executive ordering protesters to disperse. Protesters wielded umbrellas, which have become a symbol of the protests.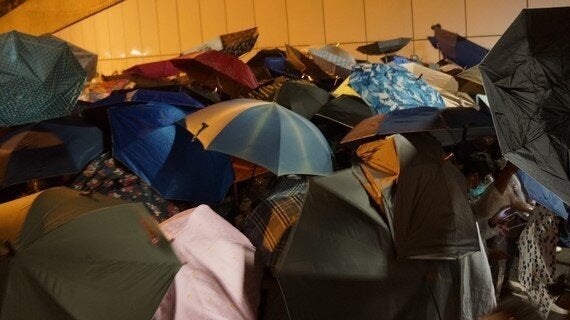 A tense stand-off between several dozen police officers in riot gear and hundreds of Occupy Central protesters continued for more than 20 minutes.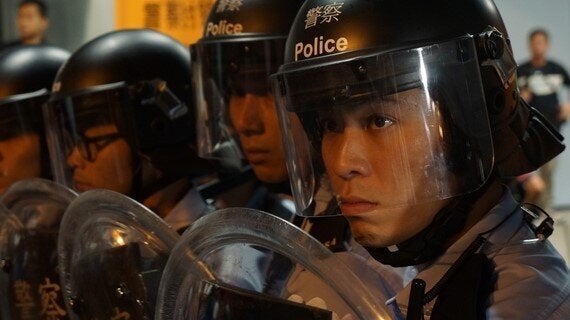 A group of protesters then rushed into the eastbound tunnel from behind the police line. Demonstrators ran in to the tunnel as police were over-whelmed.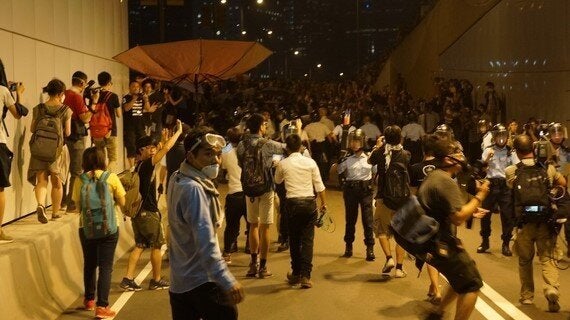 Demonstrators wore face masks and goggles to protect themselves against the use of pepper spray by police. Earlier in the protests, police used tear gas to disperse protesters.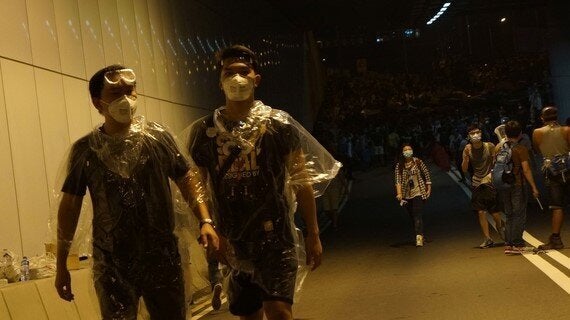 Vastly outnumbered, riot police struggled to prevent protesters from taking over the dual carriageway.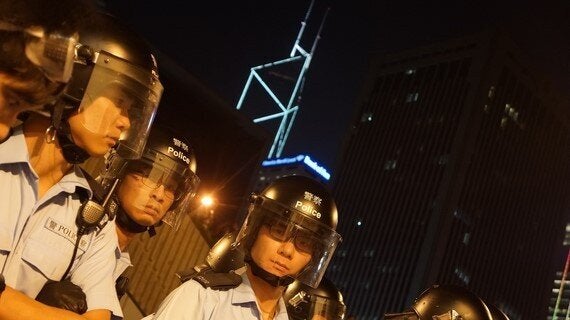 Having retreated from one side of Lung Wo Road, police were forced to stand on a road division between the two lanes.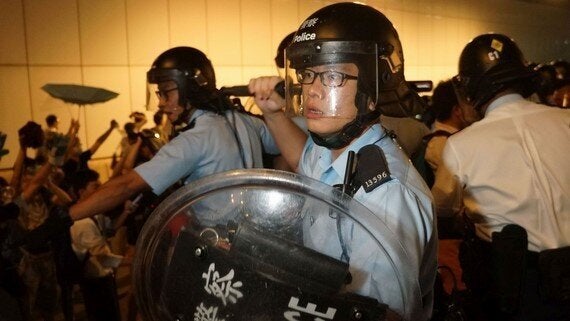 Protesters dragged more metal barriers in to the Lung Wo Road tunnel.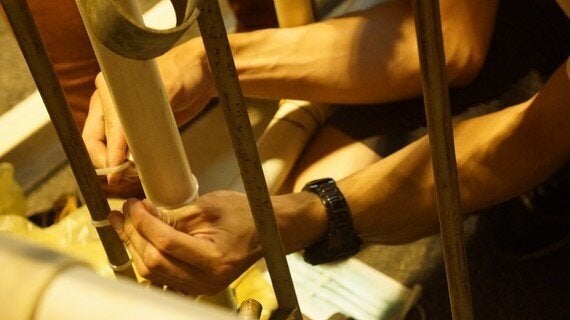 Demonstrators teamed up to hastily reinforce barricades using cable ties, cling film and tape.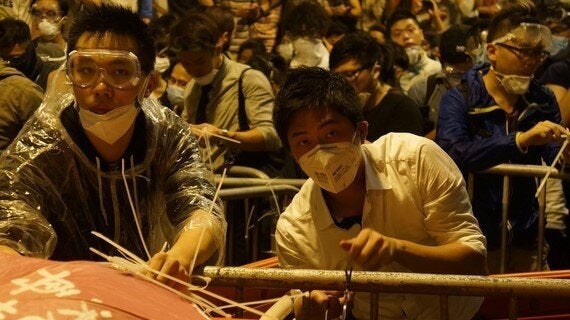 As riot police retreated, protesters celebrated having expanded their occupation area.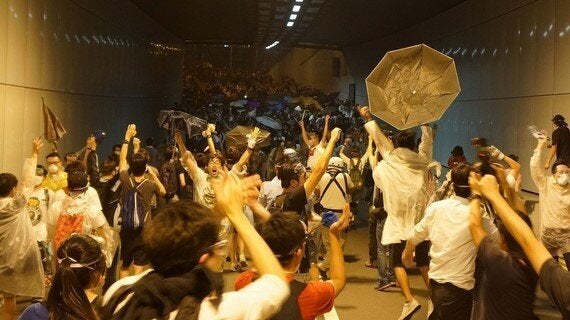 Police quickly left the scene as demonstrators cheered, clapped and gave each other 'high-fives'.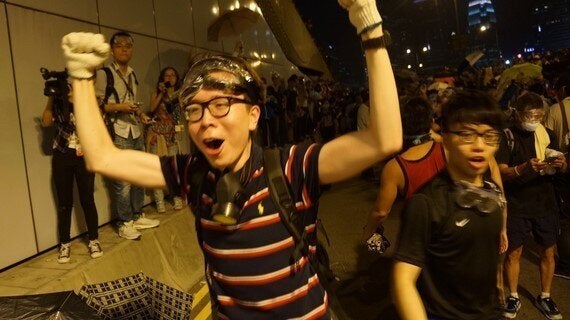 Unperturbed by the chaos nearby, hundreds of protesters at the main Occupy Central camp settled in for another night.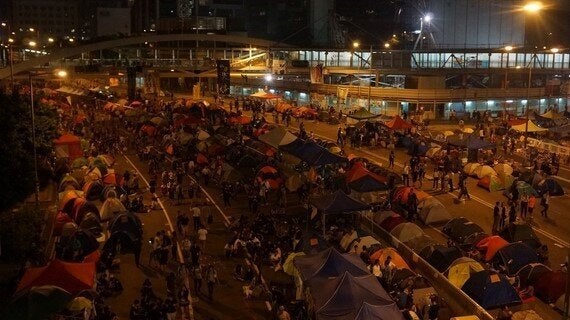 Police later condemned protesters, stating that they have caused road congestion and endangered themselves. However, with three separate protest camps scattered across the city, many pro-democracy activists are insisting that they will stay put.
Related