There is one silver lining to Brexit, after all. It might have taken the most divisive referendum result for a generation, but the next Prime Minister will be a woman. Not only is this a major progression for British politics, it is also in line with global thinking. Alongside the rise of female leaders across the world, such as Hilary Clinton in the United States and Angela Merkel in Germany, the all-female shortlist for the imminent Conservative leadership contest will give us the second female Prime Minister in history.
Although Theresa May or Andrea Leadsom will be the next Prime Minister, they might not be in the job long should they call a general election. Realistically, only 125,000 Tory members will decide on the next leader of the country. With that amounting to less than 0.5% of the electorate, surely a general election should be called when David Cameron's successor is crowned on 9th September. If a general election is called, the Labour leader could also be a woman with Angela Eagle rumoured to be announcing a leadership bid against Jeremy Corbyn.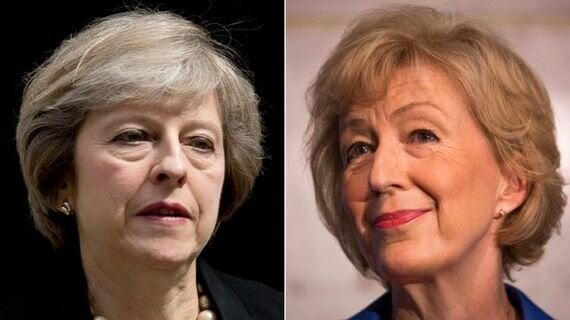 Although the Tories should be commended for leading the way on this, and giving us the first female Prime Minister in Margaret Thatcher, and the second guaranteed, it should not be forgotten that women are becoming more and more prominent in the Labour Party. The 2015 leadership contest, which saw Jeremy Corbyn elected, had two women on the ballot, in Liz Kendall and Yvette Cooper. Only amassing just over 20% of the vote between them shows there is still a lot of work to do before the Labour Party are granted a female leader. But, with Angela Eagle's bid apparently looming, it is not hard to imagine both main parties facing off at the next general election, with voters choosing between two female candidates for Prime Minister from both Labour and the Conservatives.
In terms of the Tory leadership contest, Theresa May might seem like the only realistic option, in contrast to Andrea Leadsom. But with the majority of Tory grassroots members being socially conservative and having supported Brexit during the referendum, the likelihood of Leadsom becoming Prime Minister should not be understated. Leadsom's prominence in the Leave campaign will be used by her team against May throughout the contest, and understandably so. But, with the support of 199 MPs, May will go into the campaign as the favourite.
Electing women into positions of political power is a progressive force for change. It would be extremely beneficial to society to have a female leader, and voters in both leadership elections and general elections should be encouraged to cast their ballot for a more equal society, that a female leader would inspire.