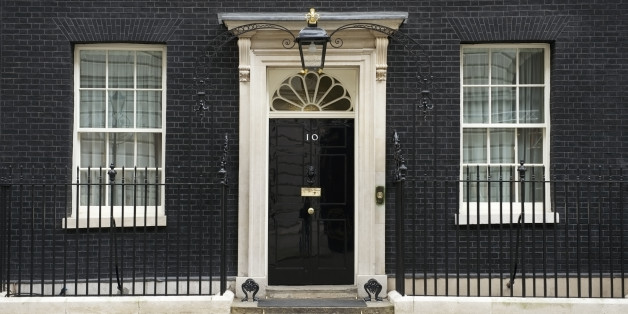 Getty
Like a lot of Labour members, I was more than happy to eat my fair share of humble pie after this year's General Election. Following Corbyn's impressive showing, there was one important difference between his critics within the Labour Party and those outside, that had either left after his consecutive leadership election victories or had always been opposed to the idea of social democracy. Make no mistake, there was not one Labour member, campaigner, staffer or candidate that wanted to lose the election for some false notion of the 'greater good', in that it would have led to the resignation of Jeremy Corbyn.
During a Labour Party event shortly after the election, an avid supporter of Corbyn came rushing up to me, knowing I had previously held reservations about Corbyn's ability to get Labour back into government and said: "I bet you're glad we lost aren't you?". In slight disbelief, I reminded him that I had worked 15-20 hour days for the last 8 weeks to help put Jeremy Corbyn into No.10, but if that didn't satisfy his need for some form of 'I told you so' moment, nothing ever will. This is just one example of how Labour could needlessly get bogged down in a rehashed argument over the leadership.
No leader is more important to Labour members than the values of the party as a whole, the values that allowed Labour to operate so well on the doorstep and in the public eye throughout the campaign, as the Tory campaign crashed and burned and as Labour came out more united than it has ever been under Corbyn. Many members, like myself, did not have a problem with the policies the leadership were advocating, and doubts were based around Corbyn's ability to convey the benefits of social democracy to the public. Clearly, he overcame those doubts, but the fact is that any member, from the left or the right of the party, that thinks the majority of member's campaign activities and loyalty revolves around the leader are deluded. Under Corbyn, it is certainly more pronounced, but it was same under Blair, Brown and Miliband too. Of course, the one apparent exception to this rule is Momentum, who, for all their ills, did an excellent job during the campaign at mobilising young voters, in particular - I hope they stick around.
However, this year's General Election was the first time I have seen some activists celebrate being over 50 seats behind the Tories, almost as if we had manged to put Jeremy into No.10. Some see warnings about this complacency as 'sour grapes', but in reality it is a legitimate cause for concern as the party looks to build on its election performance, not be stifled by arguments of Corbyn's leadership, which should now have been put to bed.
But, contrary to how some people are portraying the election result, Labour didn't win - We lost and the Tories are in government. Labour has to take advantage of the fact that any government faced with the task of delivering Brexit will be seen as a failure to the majority of the population. The government has the impossible task of satisfying the minority of voters who would like a hard Brexit by any means necessary, voters who want a soft Brexit, and voters who want to stop Brexit altogether. The latest polling conducted by ORB suggests that 64% of voters disapprove of the way the government is handling Brexit. When two of these groups are inevitably left unsatisfied by the outcome of the negotiations, Labour must take advantage of the clearest electoral open-goal for a generation, highlight the divisions in the Conservative Party and sweep to victory with a focus on the domestic considerations that the Tories failed to address in their 2017 manifesto.
This is not opportunistic pragmatism, but a chance to put Labour's policies for a fairer redistribution of wealth, properly funded public services, and a stronger sense of social justice to the electorate at a time when the British economy is extremely vulnerable to the effects of Brexit and we have a Conservative government who are failing the British people, with a leader who isn't up to the job - Jeremy has proved that he is.