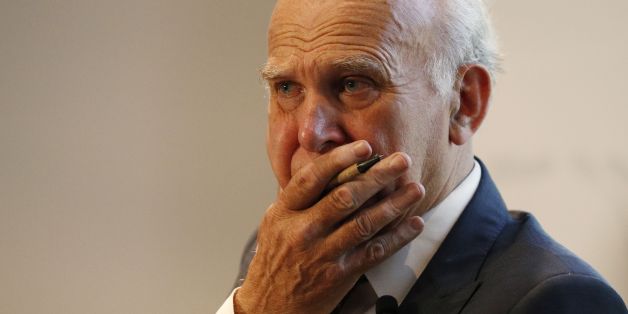 ADRIAN DENNIS via Getty Images
The Liberal Democrats are still not sure how to feel about the 2017 general election. For many, it is ambiguous whether their increased number of seats constitutes a comeback, or whether their failure to make significant electoral gains exposes the party's long-term problems.
There is some justification for optimism in the party. The Lib Dems saw their number of MPs rise for the first time since 2005, they came agonisingly close to winning seats like Richmond, St Ives and Ceredigion, and their membership surged to over 100,000. This, plus the return of frontbench talent like Vince Cable, Ed Davey and Jo Swinson, might justify calling 2017 a success for the Lib Dems, albeit an unspectacular one.
But a different picture could be painted from the same results. Despite gaining 4 seats, the Lib Dems received a reduced share of the vote. In this country, you win elections with seats not with vote share, so this is not necessarily a sign of failure. But winning fewer votes obviously impacts a party's ability to win seats, and since June 8th, the Lib Dems have smaller majorities whilst their opponents' majorities have become bigger. This lower vote share may not have translated into seat losses in this election, but it will make their next election more difficult.
So the Lib Dems should feel uneasy about the size of their majorities. Three quarters of their MPs now have majorities of less than 5,000, and a quarter, including ex-leader Tim Farron, have majorities of less than 2,000. Only Vince Cable has a convincing majority, but given that the Tories turned over his 12,140 majority in 2015, Twickenham should not be considered a safe seat. The Lib Dems' safest seat percentagewise is Orkney and Shetland with a majority of 19.6%. But to put this in context, the Conservatives' safest seat has a majority of 49.7% and Labour's safest seat has a majority of 77.1%. The lack of convincing majorities puts the party on thin ice: a small swing in the wrong direction could bring electoral oblivion in the next election.
And this is not just a theoretical risk; it will impact the way their next campaign is fought. Unlike Labour and the Tories, who can afford to be strategic with the distribution of campaign resources, the absence of safe Lib Dem seats means that all of their MPs will require the maximum amount of campaign support. Despite the increase in membership, the Lib Dems still do not have a war chest that can compete with the resources of the two main parties. They will have to make a decision: either focus their energies on a select few seats, or try to stretch their resources and risk the worst.
2017 has made it easier for Lib Dems to lose seats in the next election, but it has also made it harder for them to win seats. They have been left behind in many of their old constituencies, denting their chances of ever returning to the levels of success enjoyed by Kennedy in 2005 and Clegg in 2010. In Cambridge, for example, Lib Dem Julian Huppert was 600 votes away from winning his seat back in 2015. Now the Labour MP enjoys a majority of 12,661. Similarly, Labour's Neil Coyle almost trebled his majority in Bermondsey and Southwark - even though the Lib Dem MP enjoyed a 19.1% majority in 2010. Hornsey and Wood Green, which was held by the Lib Dems from 2005 to 2015, now has a 30,000-strong Labour majority.
This picture is replicated throughout the country: the Lib Dems are now the third largest party in 18 of the 57 seats they held in 2010. In the South West, their old heartland and the key to their previous success, the Lib Dems are becoming electorally irrelevant. Despite winning 7 out of the 7 Cornish constituencies in 2005, the Lib Dems currently hold no seats in the county and are the second largest party in only two of its constituencies. Since the South West predominantly voted for Brexit in last year's referendum and since the Lib Dems are continuing to pursue their anti-Brexit agenda, things will get worse for the Lib Dems before they get better.
The 'gained seats' headline hides a depressing picture for the Liberal Democrats. The 2017 election saw their opponents' majorities balloon and their own majorities dwindle. Although this might not have translated into lost seats in 2017, the Lib Dems will require a huge swing in vote share to win seats in the next election, but only a minor swing against them to lose what they have. If the Lib Dems did not lose the 2017 election, they may well have already lost the next one.