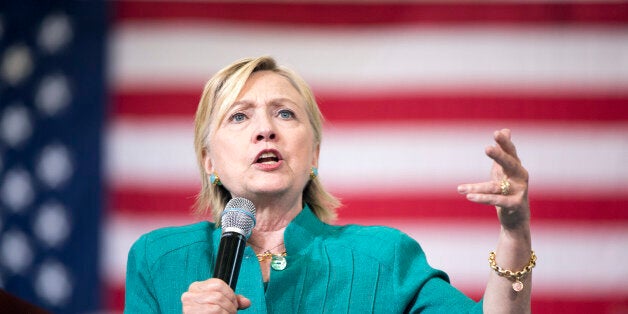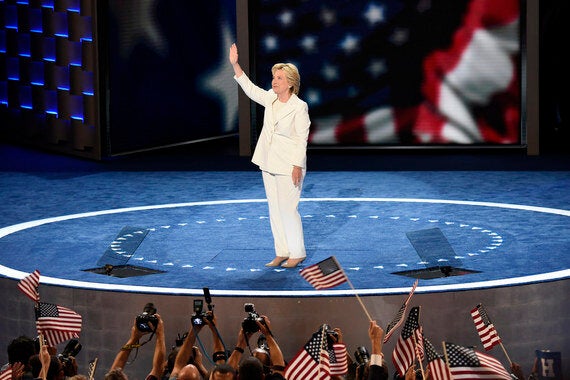 The entry of relative unknown former CIA agent Evan McMullin - who has never held elected office - into the race for the White House as an anti-Trump independent Republican candidate may cause excitement amongst political commentators for a short while. But for McMullin the unfortunate reality it that he is unlikely to have any lasting impact on an election cycle that is already the most unpredictable in living memory.
Hillary Clinton and Donald Trump have been nominated as their parties' respective standard-bearers to do battle for the presidency, with the final blood being drawn on Tuesday November 8th.
The former Secretary of State was confirmed via popular acclamation by Senator Bernie Sanders at the Democratic National Convention in Philadelphia in July, as then-Senator Barack Obama had been by Mrs Clinton eight years earlier in Denver. The Democrats have, despite some admirably restrained protests by a few 'Bernie-or-Bust' supporters, finally united behind Hillary Clinton.
A week earlier, billionaire businessman Donald Trump had presided over a dark and dismal vision for America at the Republican National Convention in Cleveland. Some of his fallen rivals had been booed off stage and observers had been shocked by the convention's negative tone.
The two conventions could have existed in parallel universes, parallel Americas. As Adam Nagourney noted in The New York Times, the contrast was as night and day. Yet both candidates head into November with the worst unfavourability ratings of any nominees in modern history.
It probably goes without saying that Donald Trump's numbers are worse. Much worse.
RealClearPolitics has Mrs Clinton averaging around -10 points, climbing in individual polls since the Democratic convention from low negative double digits to low negative single digits. Mr Trump, at an average of -28 points, has seen his numbers continue to slide following the Republican convention from negative mid-20s to negative mid-30s.
When I say that this is an unpredictable election, I should probably explain that I mean that in terms of what the Republican nominee is going to do or say next.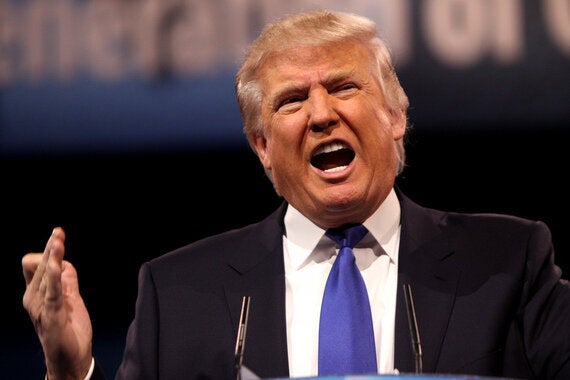 Donald Trump has managed to alienate an unprecedented number of senior Republican figures in his rise to winning the nomination, with many saying that they will not vote for Trump in November. In a list that contains 2016 presidential candidates Jeb Bush, Lindsey Graham, John Kasich, and 2012 presidential candidate Mitt Romney, as well as many other serving Governors, Senators and Representatives, Trump is stirring up vocal opposition amongst the very people whose support a Republican presidential nominee should typically be able to count on.
This week a letter was released by 50 Republican national security officials stating that "none of them will vote for Donald Trump", that he is "not qualified" to be Commander-in-Chief, and that "he would be the most reckless President in American history". Included in the signatories are Tom Ridge and Michael Chertoff, who served as the first and second United States Secretary of Homeland Security, as well as the former Director of the NSA and CIA Michael Hayden.
These experienced and well-respected Republicans do not hold back. The killer blow of the letter is devastating.
"Most fundamentally, Mr Trump lacks the character, values, and experience to be President. He weakens U.S. moral authority as the leader of the free world. He appears to lack basic knowledge about and belief in the U.S. Constitution, U.S. laws, and U.S. institutions, including religious tolerance, freedom of the press, and an independent judiciary."
Others have gone further than simply saying they will not vote for Mr Trump.
Some leading Republican officials - including former Ronald Reagan aide Doug Elmets, former George W Bush aide Lezlee Westine, Representative Richard Hanna of New York, former Gubernatorial candidate and CEO of Hewlett-Packard Meg Whitman, former Deputy Secretary of State Richard Armitage, former Treasury Secretary Hank Paulson, and former National Security Adviser Brent Scowcroft - have publicly endorsed their Democratic rival Hillary Clinton for the presidency. Clinton Republicans indeed.
Polling released on Monday of this week by Monmouth University Polling Institute has given Hillary Clinton a commanding 13 point lead over Donald Trump. In a four-way race including Libertarian nominee Gary Johnson and Green Party nominee Jill Stein, the support for each candidate stood at 50% Clinton, 37% Trump, 7% Johnson, and 2% Stein. This is Mrs Clinton's second highest performance in one of these four-horse contest polls since RCP's aggregate began tracking them in May.
Clinton's double-digit lead was confirmed on Tuesday by the NBC News / SurveyMonkey Weekly election tracker which put her 10 points clear of Donald Trump. Mr Trump's campaign will also be disappointed that he is continuing to lose ground to Mrs Clinton in Pennsylvania, where a recent poll matches her 10 point national lead. Mrs Clinton also led Trump in polling released on Tuesday in North Carolina (Public Policy Polling), Ohio and Florida (Quinnipiac).
More bad news for Donald Trump followed on Wednesday with the release of polling by NBC News/Wall Street Journal/Marist that put Hillary Clinton ahead in Iowa and Ohio, and gave her an 11 point lead in Pennsylvania - confirming the trend that the Keystone State will "dump Trump" in November. Separately on Wednesday, polling by Bloomberg put Clinton ahead nationally by 6 points.
As Gabriel Debenedetti of Politico pointed out last week, at this point Clinton has the highest approval rating of any Democratic presidential nominee over a Republican since at least 2004 - beating Obama in both 2008 and 2012. Her current lead average in the polls is now 7.5 points over Trump, and it's continuing to rise.
Clinton has, when actually in a role, typically enjoyed relatively high approval ratings. "So I have a track record. And I'm going to remind people of that. Because it's not just rhetoric, for me," she said in a recent interview. "When I was secretary of state, I had a very high approval rating, as you can go back and check. Because I was doing a job that people could see." Indeed, Clinton's approval ratings hit 67 per cent in December 1998 whilst President Clinton was going through the Lewinski troubles, 58 per cent whilst she was Senator from New York, and climbed to 69 per cent during her tenure as Secretary of State. In polls conducted in 2011 and 2012, she was more popular that both President Obama and Vice President Biden
And if Clinton can maintain and improve from the low double-digits in the polls she will be poised to carry a number of states that haven't voted Democrat in a long time. Some are now speculating on how far the Republican nominee has to fall before states like Texas, Arkansas, Utah and even Mississippi might just edge into the blue column this time around.
Although an Electoral College tally of 452 for Mrs Clinton may seem remote, it is not beyond the realm of possibility. To save you from having to read the entire article that supports that number, Predicting November, the TL;DR version is that Donald Trump is making catastrophic errors that he may not be able to recover from, and Gary Johnson may split the Republican vote in enough areas to allow Clinton Republicans to claim victory in some unusual states
Thinking back to the unpredictability of this election, one of the more interesting ways to look at the likely outcome is to consider the betting markets. After all, punters don't usually part with their money unless they're sure of a gamble, and there's one aspect that intrigues me.
A small number of bookmakers, including Ladbrokes, are offering odds on the outcome of the Electoral College. This is always a fascinating market to watch because, unlike the casual flutter on the overall winner, betting on the outcome of the Electoral College requires some degree of understanding of how it works. It was a handy tool in helping to accurately predict the result of the 2012 US presidential election.
The smart money would seem to be on Mrs Clinton getting 330-349 of the 270 votes she needs to win, at 5/1, although the odds on her having a knock-out election are not as long as you'd think. You can get 8/1 for Clinton to take 410+ votes; interestingly these odds are shorter than for her doing slightly less well and taking only 390-409 (16/1) or 370-389 (10/1). You see the same pattern over on Sky Bet which has 12/1 for Clinton to get 420 or more, but 16/1 for her to get 390-419.
Needless to say, it's probably not worth your time putting a bet on Clinton to win the presidency overall. The odds are so short now (2/7) that it's too late to make any money on that bet. Another sign perhaps in the confidence of the markets throughout this that Hillary Clinton was a surer bet than Donald Trump.
It's possible that Trump may still turn out to be the Leicester City of the 2016 US presidential election and pull off a surprise victory, but it's becoming increasingly less likely each day. Leicester had 19 other teams to contend with in order to achieve their magnificent win; Donald Trump only has the one. But not only does Hillary Clinton have a strong defensive game, she's also being given enough opportunities to play whatever attacking game she chooses. Any football manager would envy her options.
Unpredictable. But only up to a point. The one thing you can be sure of is that Clinton will continue to hammer Trump on each and every single thing he says and does between now and polling day.