In its most recent human rights report, the Foreign & Commonwealth Office noted the "worsening" human rights situation in Iran. It summarised a bleak picture. Massive numbers of executions, arrests of journalists and bloggers, systematic discrimination against women.
It might also have added: a pattern of jailing dual-nationals as a form of diplomatic blackmail. Because that's what seems to be happening with people like my constituent Nazanin Zaghari-Ratcliffe - i.e. people who are Iranian by birth but also citizens of Western countries.
Nazanin, a charity worker from West Hampstead, is currently languishing in a cell in Tehran's notorious Evin Prison. Her story is like something from a bad thriller. After a routine family holiday in Iran, Nazanin was detained on 3 April along with her toddler daughter Gabriella at Tehran airport as she was about to fly back to Britain. Separated from Gabriella (whose passport was confiscated before she was handed over to her Iranian grandparents), Nazanin was taken away and placed in solitary confinement, where she was to remain for over a month.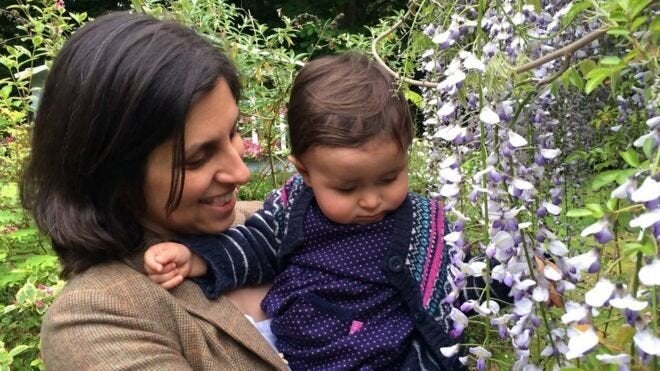 Things got worse. She was denied a lawyer or access to her family. Back in Britain her husband Richard was forbidden from speaking to her on the phone even after he'd found out where she was being held. There then followed months of outlandish accusations. This 37-year-old mother with no political affiliations had plotted the "overthrow" of the Iranian state. She faced "national security-related" charges. And, shatteringly, early last month came the news that she'd been sentenced - after a three-hour trial in a revolutionary court - to five years in prison.
As far as groups like Amnesty International can ascertain, her trial was rushed, unfair and likely to have been based on trumped-up charges. Amnesty has said she should be released immediately and unconditionally if she is being held solely for exercising her normal right to freedom and association.
Her case is crying out for high-level diplomatic intervention. The government needs to be raising the case through every channel it has with Iran. Since Nazanin's husband Richard came to me about his wife's plight, I have raised it with the Foreign Office and two Prime Ministers. Sadly, very little seems to be happening. When I asked the then Foreign Secretary Philip Hammond about Government action on the case, the answer offered a glimmer of hope - "regular lobbying" was taking place on her case. But that was in July. Another three months have slipped by, precious time lost to Nazanin who is missing her young daughter's most formative years.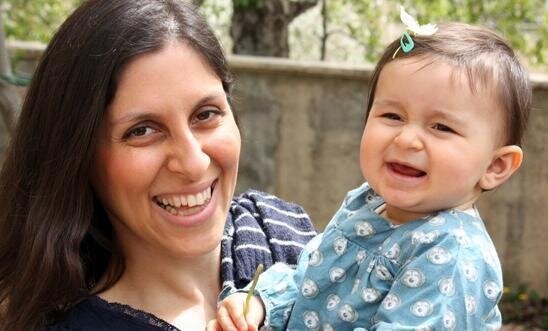 So what is currently being done over my constituent's terrible predicament? It's not at all clear. We're told Theresa May spoke of the case in a face-to-face meeting with the Iranian president Hassan Rouhani last month. Yet nothing has changed. Her husband Richard is still tirelessly trying to drum up support with petitions and media interviews. And I'm still seeking trying to get answers from ministers over what is being done.
Meanwhile, the UK's first ambassador to Iran for five years has just taken up his post and British Airways have relaunched regular Heathrow-Tehran flights. In diplomacy-speak, relations are "normalising". But Nazanin's case makes a mockery of this new warmth in Anglo-Iranian relations.
For once the foreign secretary should stop grandstanding and knuckle down to the real work of securing my constituent's freedom from an Iranian prison cell. Getting one young Hampstead mother out of jail might not be the kind of glorious, earth-shattering diplomatic triumph that Mr Johnson dreams of. But it would mean a huge amount to the people caught up in this nightmare.
Tulip Siddiq is the Labour MP for Hampstead and Kilburn