"What really helped me was to not have contact with English people. When I arrived there, I made a conscious decision to find my own friends and just be open." That is one British student's advice to anyone who is looking into studying in a non-English speaking country and whose aim is to improve their language skills.
Last September Leanne Dickinson embarked on an Erasmus study programme in France as part of her four-year English and French degree at Queen Mary, University of London. The 21-year-old from Sheffield, who took her final exams in May, studied French civilisation, philosophy and translation, among other modules, at the University of Provence Aix-Marseille I.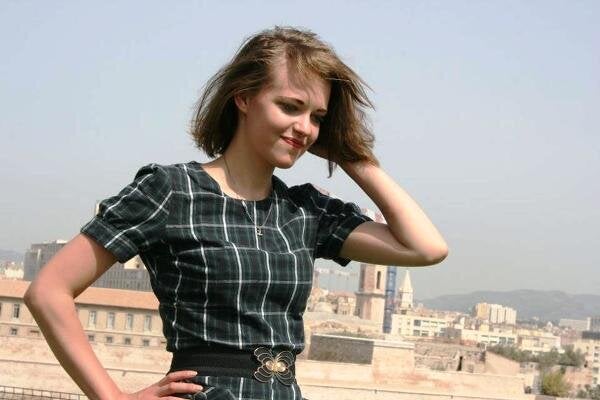 "In France," says Leanne, "there is a lot of contact time and note-taking." The university system "seems to tie you a lot more". This contrasts with the British system, which "pushes you more in seminars where you're expected to formulate your own ideas about texts (when studying literature)". When writing an essay in France, says Leanne, "the lecturers will be happy if you do a bit more research, but they are not really open to your ideas."
So why, apart from the sunny weather, did Leanne decide to spend her Erasmus year in Aix-en-Provence? "I had already lived in Grenoble and visited the north of France. I had this grand idea for Marseille for some reason." Marseille is 32km (20mi) away from small and bourgeois Aix-en-Provence, and being France's second biggest city, Leanne thought she would enjoy it. She particularly likes the "authentic atmosphere" and "cultural mix" of Marseille. For her, this French city resembles London, which she sometimes missed during her year abroad.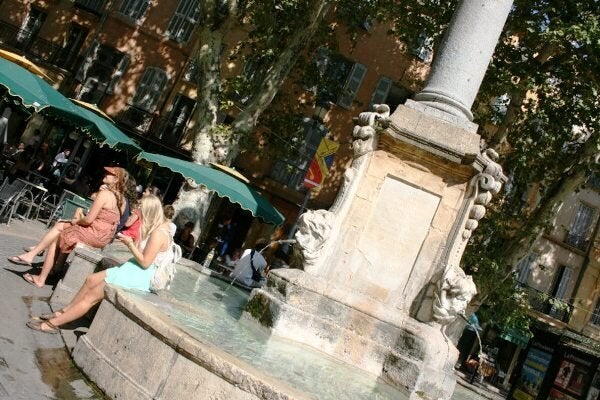 With its 143,000-strong population, Aix-en-Provence, the capital of Provence region, boasts natural hot springs dating back to the Roman era. "I was overwhelmed by how small Aix-en-Provence is. You often see the same people." Hometown of artist Paul Cézanne and novelist Émile Zola, attractions also include the old town, the numerous fountains and the popular Cours Mirabeau, a place of history and leisure.
"Everything is really near. You can walk to uni, and if you live in the centre you can walk to all the shops." However, because the city is relatively small, "it can annoy you when you're saying hi to the same person four times a day", laughs Leanne. Whist in France, she had the opportunity to visit places such as Carcassonne and Gruisson in the south of France and, further afield, Barcelona.
Leanne did not have to pay any tuition fees to her London university for this academic year - only a small registration fee to the The University of Provence Aix-Marseille I. Erasmus students registered on a full-time degree programme receive €2025 (£1,604) for a period of nine months. There is a second installment of around €1377 (£1,090) for the same period. To be eligible for an Erasmus grant, students must be registered at a UK university which holds an Erasmus University Charter. You can search for such institutions here.
Despite Leanne's determination to meet local people, she found it difficult when going out, since there were "only tourists and students in the streets at night-time". However, when it came to perfecting her linguistic skills, she did encounter French students. "The night life is a bit more sophisticated there. People don't get absolutely raving drunk in front of you." Leanne compares this to London's Brick Lane, where she has worked in the past and where "people stagger around" and block the streets. "In France, people try and control themselves when they drink." Young French people, she continues, concentrate more on talking and organising small soirées, rather than going clubbing.
Leanne admits that mixing with the French students can be a bit tricky, as they socialise differently to the British students. "They tend to be more hardworking in general than the Erasmus students. They are quite reserved."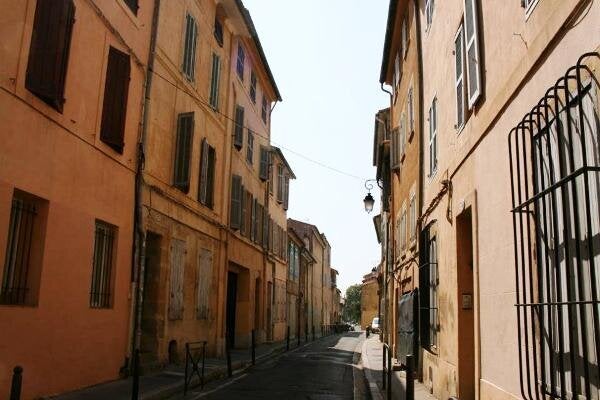 During her time in France, Leanne never really missed anything about Britain, which surely is an indication of how much she enjoyed living in Aix-en-Provence. However, there is one thing that made her stay a tiny bit frustrating: finding the right accommodation.
If you miss out on living in halls, "it's very difficult to find a collocation [flatshare]", says Leanne, who moved three times while studying in Aix. "The deposits are really expensive and you are being interviewed to live there, a bit like London." Leanne paid €430 (£340) a month for her first accommodation, which she likens to a "prison with white walls". She then moved to another place which cost her €230 (£182) a month. After finding out she was living with someone with a criminal record, Leanne left again. Her third and final accommodation was a studio flat in the centre of town where she lived with two friends at €500 (£386) a month - about £127 each.
Leanne will start her final year at Queen Mary in September, after which she would like to do a master's degree in comparative literature either in Britain or in a different country such as Germany, where the tuition fee for that specific course is only €1,700 (£1,350), or the USA. "I wouldn't have considered doing a master's in a different country had I not done my year abroad," she reflects.
Photos by Leanne Dickinson