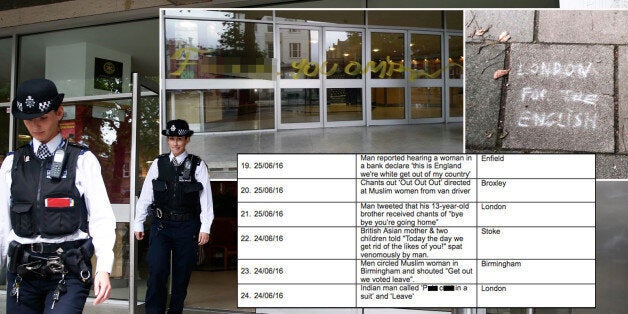 This morning, Sam Coates writes that Boris Johnson has made it clear to the Tory right that he will end EU free movement after his Telegraph column brought criticism. It was said to have been written too quickly. As a Conservative member and former Westminster and European Parliamentary Candidate, I need to hear more from the leading contender for leadership of the Conservative Party, and not just from his newspaper column. I want to hear from Boris on his vision for an open, tolerant and diverse Britain which will always welcome the best and brightest.
Immigration has been a central issue in every election I have fought. We have long debated the need for controlled immigration in order to ensure the sustainability of public services and cohesion. I do not dismiss those claims, nor is it racist to want controlled immigration. As a Remain voter, I do not believe that 17 million people who voted Leave are racist. Nor did they all vote leave because of immigration. Indeed, many of my Leave friends have long called to leave the EU mainly on the issue of sovereignty and democracy.
However, what is always needed in public debate is a responsible tone and to call out those who go too far.
EU migration and free movement became centre place during the EU Referendum. The Vote Leave posters told us how Turkey, a population of 76million, was set to join the EU. I get the rational argument - the ability of the UK economy to absorb so many - although I feel that other EU countries may block Turkey's entry and the numbers touted are impossible to verify. We heard from MPs that open borders endanger Britain's security, repeated after the Paris and Brussels attacks. I understand the Brexiteer argument, with the caveat that most terrorism is actually home grown, and that membership of the EU also allows us to share information as stated by the likes of former MI6 boss Sir John Sawers and ex-MI5 chief Lord Evans.
But elections and referenda are not done in a rational bubble. Campaigning takes over and this EU Referendum was marked by extreme statements, division, hyperbole and of course, Nigel Farage. His Breaking Point poster was one of the most despicable examples of campaign literature I have ever seen. The poster, of Syrian refugees fleeing genocide and war, was offensive and de-humanising. Leave EU also posted a video that showed a Polish magazine cover of "the Muslim rape of the EU". Who can forget the Leave EU poster created after the Orlando homophobic terrorist attack that said "Act now before we see an Orlando-style atrocity here"? Islamophobia and racism creeped in.
Throughout the EU Referendum campaign, I had online attacks from the Far Right. By the time we had the Brexit vote, the abuse was daily. It is a vile minority and the comfort and support I have had from many political activists, friends and total strangers online has made me proud to be British.
I got repeated Twitter mentions on how immigration and specifically my parents coming to the UK were responsible for white genocide and destroying indigenous lives. This is not new. Britain First have called for a direct action campaign against Muslim elected officials targeting "where they live, work, pray", with politicians such as Sadiq Khan and Sajid Javid classed as occupiers. During the May 2015 election campaign, whilst leafleting on my own, I was accosted by four young men in Taleban Hunting Squad hoodies who asked me about what I have done for Britain and against extremism. Luckily, I had recently helped stage an anti-ISIS rally outside Parliament.
I have had Twitter users, including people hiding behind egg profiles or pseudonym Twitter names tell me that I am a rapist (with some description), someone waiting to bomb the community and evil white-hating filth. I have been told to f*** off home, swim back to my totalitarian third world cesspool and that hateful sentiment is because of my religion and Muslim community. I have ignored much, laughed off the ludicrous if I can, but broken down in tears at some.
We have seen a spike in racism towards Asian and Eastern Europeans since the referendum result. Friends of mine are posting examples of abuse and how they are fearful, uneasy and how some now feel second class citizens. I can defend myself but what of those who are more vulnerable?
With the two main political parties facing splits and leadership contests, we need strong leadership in this country. We need MPs from all parties to condemn the racist acts of a few. I want to hear from Boris Johnson, Michael Gove, Iain Duncan Smith and leading Brexiters and not just the Prime Minister. We need a message of unity; that the spirit of tolerance of the many will overcome the fear and marginalisation created by the few. We need to support the work of organisations such as Hope Not Hate and Tell Mama that are trying to deal with this. We need to acknowledge that the tone of campaigning matters.
One sentence that I have heard from those posting incidents of racism is when people voted Leave, they thought immigrants would Leave. Can we please have a sensible debate on what people mean by immigration? Far too often we hear the negative impact of immigration and not the positive injection of skills and talent; of EU migrant engineers, farmworkers and city workers helping one of our country's leading sectors, or people like my father working as a doctor in the NHS.
I accept the Brexit result and want to work with people to try and make it work so that we do not have economic instability. The vision that many Leave friends have for Britain is one that is open and trades with the world. They want more immigration from the Commonwealth - to them, EU free movement made that difficult. The Times columnist, Tim Montgomerie, has said that by controlling our borders we can and should accept more refugees. All of this does not sound insular Little Englander to me. To those who plan to stand for leadership, please set out your vision of an open, diverse and modern Britain. If you do, I might vote for you.
To those Conservative who plan to stand for leadership, please set out your vision of an open, diverse and modern Britain. If you do, as a Conservative member I might vote for you.