Google France has marked its home page with a small black ribbon as a tribute to the 12 people killed in the brutal shooting attack on the Paris offices of Charlie Hebdo magazine.
The simple symbol, with no text or link, reflects the shocked grief around the tragedy, for which the country is holding a national day of mourning today.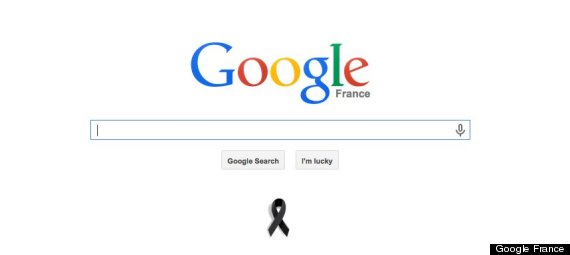 The website honoured the victims of the attack with a simple ribbon image
Thousands of people around the world attended mass vigils for the 10 journalists and two police officers who were shot dead as gunmen stormed the headquaters of the magazine, which had previously been firebombed for its satirical caricatures of the Islamic prophet Muhummad.
Google switched the home page soon after the attacks, as the hashtag #JeSuisCharlie or 'I am Charlie' swept the internet as as social media users posted the slogan to show their support for freedom of the press and the slain journalists.
Google's 'doodle' images often celebrate an anniversary or historic event, but usually link to more online information about the subject.
But by proving no link on the mournful black images, Google's French arm implied that the entire nation was united in grief at the shocking murders.
SEE ALSO:
LIVE BLOG OF PARIS ATTACKS
09/01/2015 18:03 GMT
Dammartin hostage was "hiding in cardboard box"
The hostage with the Kouachi brothers who were suspects the Paris magazine massacre was "hiding in a cardboard box" according to a French journalist - and the gunmen reportedly didn't even know he was there.
Dammartin hostage was reportedly hiding in cardboard box, informing security forces. Kouachi brothers didn't know he was there #CharlieHebdo

— aurore cloé dupuis (@aurorecloe) January 9, 2015
09/01/2015 17:54 GMT
Second unknown male gunman in Kosher supermarket siege may have escaped
The second gunmen from the siege at a Kosher supermarket in Paris may have escaped, according to local sources.
Suspected gunman Amedy Coulibaly is reported to have been killled, but police believe from CCTV that there was a second hostage-taker in the shop who is not yet accounted for.
Update - French media report second gunman in kosher grocery in eastern #Paris was unknown male and has escaped as hostage situation ends

— Sky News Newsdesk (@SkyNewsBreak) January 9, 2015
Hayat Boumeddiene, the woman suspected of attacking and killing a police officer in Paris yesterday with Coulibaly, is not thought to have been to in the grocery.
09/01/2015 17:38 GMT
Cameron is joining European leaders at a Charlie Hebdo rally this weekend
I've accepted President Hollande's invitation to join the Unity Rally in Paris this Sunday - celebrating the values behind #CharlieHebdo.

— David Cameron (@David_Cameron) January 9, 2015
09/01/2015 17:30 GMT
Police confirm four casualties in grocery store
At least four people, including the attacker, have died at a kosher grocery store in Paris where a gunman took several hostages, police officials said.
Police officers were thought to be among those hurt, although their conditions were unclear.
The Elysee Palace said President Francois Hollande will address the nation before 7pm.
The BBC reported that a woman who was held hostage while shopping in the store had told a relative by phone that there were more than two people killed there - in fact she had said there were five people dead.
09/01/2015 17:12 GMT
Hayat Boumedienne, the second suspect in Paris hostage-taking, has escaped - police union official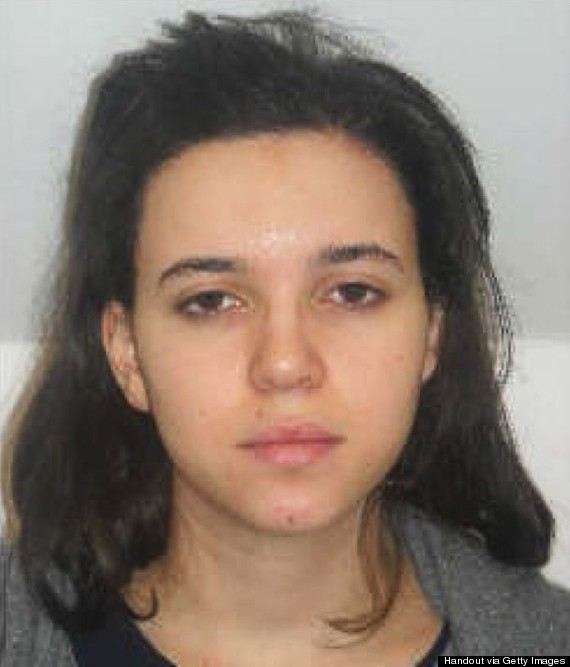 Hayat Boumedienne, the second suspect in the killing of the French policewoman on Thursday, has not been killed or apprehended, according to police sources and Reuters news agency.
There was no confirmation that she was at the scene at the kosher store where her partner, or ex-partner, Amédy Coulibaly, was killed as he held more than five hostages.
09/01/2015 17:04 GMT
The aftermath of the assault in Dammartin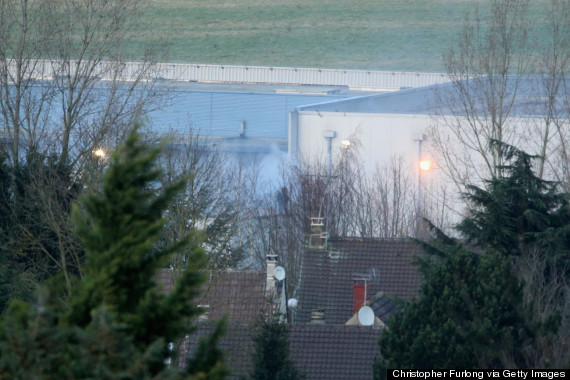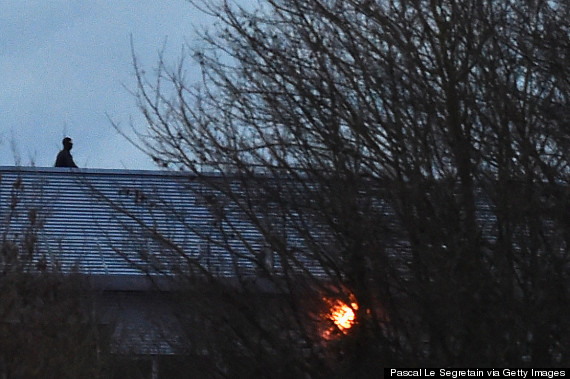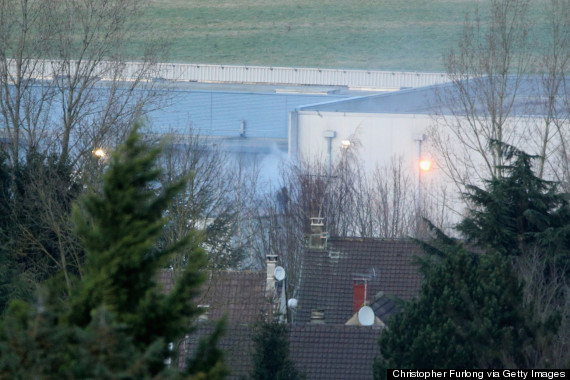 Smoke rises as a special forces soldiers enter the building on an industrial estate in Dammartin en Goele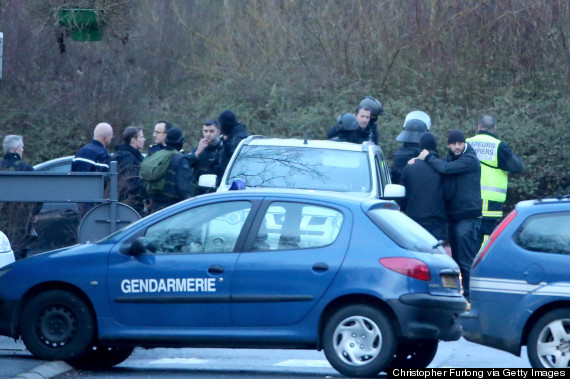 Special Forces soldiers and armed police gather after storming the print works
09/01/2015 17:00 GMT
Reuters - Four dead in kosher supermarket siege
Tragic news coming out of eastern Paris, at least four hostages are dead in the grocery store, according to police sources.
09/01/2015 16:52 GMT
Pictures of the hostages leaving the kosher supermarket
Members of the French police special forces attend to hostages and one of their colleagues lying on the ground after they launched the assault at a kosher grocery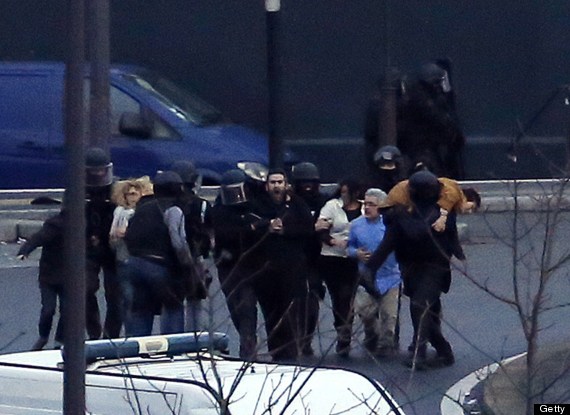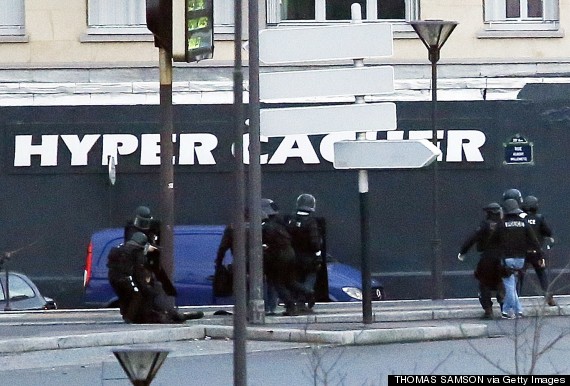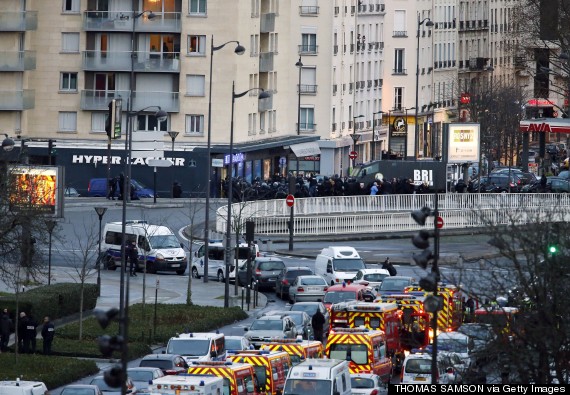 09/01/2015 16:44 GMT
The French special forces celebrate in the Frenchest way possible
Police in Dammartin-en-Goele "now relaxed," handing out rations of French cheese to journalists. #LabelleFrance

— Noga Tarnopolsky (@NTarnopolsky) January 9, 2015
SUBSCRIBE TO & FOLLOW UK DAILY BRIEF