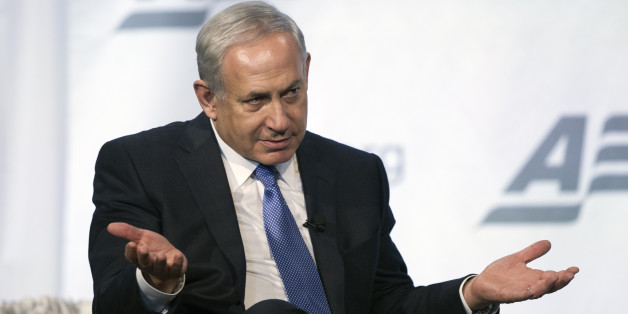 The Israeli prime minister and six other government officials could face arrest should they enter Spain, after a judge from the country issued warrants for their arrest.
Benjamin Netanyahu would be detained by police over a a case against him regarding the famed 'Freedom Flotilla' attack that took place in 2010.
Spanish judge Jose de la Mata ordered both the police and guardía to notify him should Netanyahu or one of six other Israeli officials cross Spain's border.
Others named in the legal battle include former Foreign Minister Avigdor Leiberman, ex-Defence Minister Ehud Barak, former Interior Minister Eli Yishai, former Minister of Strategic Affairs Moshe Yaalon, Minister without Portfolio Benny Begin and Vice-Admiral Maron Eliezer.
The case was brought against the men after an attack by Israeli Defence Forces on the so-called 'Freedom Flotilla' ships, which were sailing to Gaza from Istanbul and Greece in support of Palestinian settlements.
The long-fought legal battle was focused on the 'Mavi Marmara' ship - the head civilian vessel among a fleet carrying humanitarian aid in an attempt to break the Israeli blockade of the Gaza Strip.
Nine activists were killed in the incident in which the ship was stormed by IDF personnel.
A tenth campaigner later died due to injuries sustained in the raid.
Netanyahu, prime minister during the Israeli counter-operation, now faces charges in the case.
An Israeli foreign ministry spokesman confirmed to the Jerusalem Post that diplomatic pressure was being exerted to quash the arrest warrant for Netanyahu.
They said: "We consider it to be a provocation. We are working with the Spanish authorities to get it cancelled. We hope it will be over soon."
READ MORE:
SUBSCRIBE AND FOLLOW
Get top stories and blog posts emailed to me each day. Newsletters may offer personalized content or advertisements.
Learn more