Israel's Prime Minister has been criticised for his "opportunism" and trying to "cash in" on the Paris attacks by drawing parallels between Friday's atrocity and the continuing violence in the West Bank.
Benjamin Netanyahu said on Sunday that international leaders should condemn attacks against Israelis in the occupied West Bank just as they have the bloodshed in Paris, which left 129 people dead and hundreds injured, many of whom are in a critical condition.
Netanyahu said that the force behind the French attacks was "radical Islam" and said that Israelis, just as the French were "not at fault for the terrorism turned toward them", according to local media reports.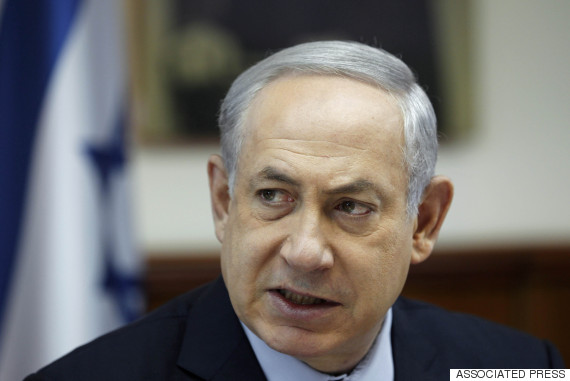 Benjamin Netanyahu
His comments come as tensions continue to grow in the West Bank amid ongoing violence which has seen both Israeli and Palestinian fatalities.
Addressing his cabinet on Sunday, Netanyahu said: "We are not at fault for the terrorism turned toward us just as the French are not at fault for the terrorism turned toward them.
"Those to blame for terrorism are terrorists."
He added: "In Israel, as in France, terrorism is terrorism, and the force standing behind it is radical Islam and its wish to destroy its victims."
Netanyahu's comments sparked controversy on social media.
Netanyahu is trying to cash in on the bloodshed in Paris (the same way he did on 9-11)~ https://t.co/ehPrKrT9gr pic.twitter.com/08ykwpcBqy

— Julie Sheats (@JulieSheats) November 15, 2015
@Yair_Rosenberg 2) You are mirroring Netanyahu's opportunism by using Paris to try to focus sympathy toward Israel. That's my issue.

— David Harris-Gershon (@David_EHG) November 15, 2015
Didn't take long for Netanyahu to use Paris attack to trash Palestinian resistance https://t.co/4dxhdjBDeJ

— susi hoy (@palestininianpr) November 15, 2015
After blaming the Holocaust on Palestinians how soon before Netanyahu blames them for the Paris attacks? I'm sure he'll find a "connection"

— Moe (@moethemyth) November 15, 2015
Earlier today, Muslim Imams and Jewish leaders stood side-by-side in Paris near the Bataclan concert hall to pay tribute to those who were killed in the horrific attacks.
On Friday, gunmen and suicide bombers attacked a number of points across the French capital, including a concert hall, football stadium and a number of restaurants.
Islamic State extremists later claimed responsibility for the attacks and France declared a state of emergency. French authorities have since launched a manhunt for a suspect.
Last month, Netanyahu was accused of "trivialising" the Holocaust when he said that it was not Hitler's idea to murder millions of Jews, but that it was the work of a Palestinian nationalist.
Not only did he later retract his comments, but Angela Merkel was forced to remind the world that Germany was actually responsible for the genocide.
SEE ALSO