Chancellor Philip Hammond will deliver his first spring Budget on Wednesday which will also be his last since the main Statement is to be moved to the autumn.
In future years, Hammond will deliver an autumn Budget and a Spring Statement.
Announcing the change back in November, he said: "No other major economy makes hundreds of tax changes twice a year and neither should we."
It's Philip Hammond's first and last spring Budget. And the Chancellor is determined to use his image as a penny-pinching accountant to maximum advantage, as he tries to steer the British economy and finances through both Brexit and deficit reduction. 'Boring is good,' he has told colleagues. The Treasury photo last night of him at his desk was a sharp contrast to the Byron Burger-munching showiness of George Osborne. As the Mogadon man of this Government, Hammond's whole Phil-osophy is to calm things down, look at the big picture and shun gimmicks.

Paul Waugh, Executive Editor, Politics, The Huffington Post UK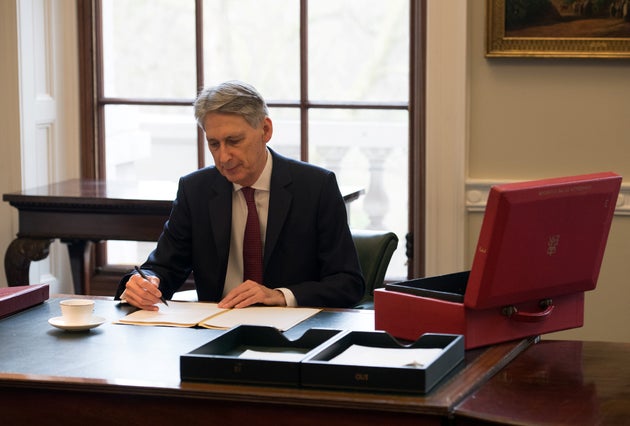 When and what time is the Budget 2017?
Philip Hammond will deliver the budget on Wednesday March 8.
He will begin speaking in the Commons at 12.30pm.
He is expected to speak for around an hour.
How can I watch the Budget 2017 live?
The Budget will be streamed on Parliament TV here.
You can also follow our Budget liveblog for people who hate Budget liveblogs here.
What predictions are there for the Budget 2017?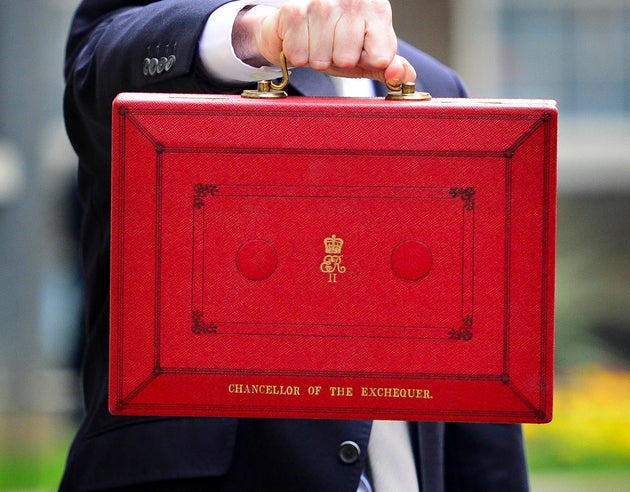 Some of the things expected to be included in this year's budget are...
£500m-plus for new free schools and refurbishing buildings - More than half a billion pounds is to be pumped into creating new free schools, including grammars, and refurbishing existing school buildings. Philip Hammond will include £320 million to help fund up to 140 new schools, creating more than 70,000 new places.  
Hammond resisted calls in the Autumn Statement for an injection of funds to the NHS and social care, yet today looks set to deliver at least an extra £1.3bn (as well as a review looking at Japanese and German-style care systems). Labour may say that's too little, too late. The Chancellor's defenders point out that both he and No.10 were still learning on the job last November.

Paul Waugh, Executive Editor, Politics, The Huffington Post UK
A rise in taxes - The Telegraph reported that Hammond will raise taxes, although the Conservative manifesto promised not to raise income tax, VAT or national insurance. Both the Times and the FT put on their front pages on Monday that Hammond will fund extra payments for social care and business rate relief by putting up taxes for the self-employed (via National Insurance rises), drinkers and others. Shadow Business Secretary Rebecca Long-Bailey suggested Sunday there would be 'widespread support' for a tax rise, possibly a hypothecated one.

Money for a revamp of post-16 education - Hammond is thought to be planning a £500 million boost for vocational education, according to Politics Home.

A minimum price for cigarettes - CityAM has predicted the chancellor will set an "effective floor" on cigarette prices.

Help for small businesses - planned changes to business rates could see smaller business suffer and have prompted the British Retail Consortium trade body to write to the Chancellor. This could prompt him to address this in his Budget.

A "Brexit warchest" - According to MailOnline, Hammond is building a £60 billion stash in preparation for Brexit-related economic turbulence.

Protection for subscription service users - The Guardian reported that Hammond will set out an upcoming consultation on better protecting users of services like Netflix and Amazon Prime.
Follow our Budget liveblog for people who hate Budget liveblogs here.
SUBSCRIBE TO & FOLLOW UK DAILY BRIEF