Voters around the country went to the polls Thursday to vote in elections for mayors, police and crime commissioners, councils and two parliamentary by-elections.
Elections for the Scottish Parliament, National Assembly of Wales and the Northern Ireland Assembly are taking place, while in London, Bristol, Liverpool and Salford, mayors are being elected.
Parliamentary by-elections are being held in Ogmore and Sheffield Brightside, while 124 councils in England are also holding votes.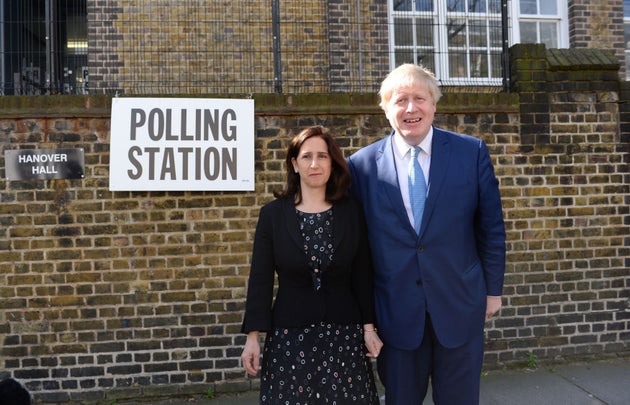 The day got off to a bumpy start with one London council forced to introduce an "emergency" voting procedure after widespread problems affected scores of residents on Thursday.
Reports of disruption in Barnet, north London came just after 8am as people attending polling stations found their names weren't on official lists.
Barnet Council has issued an "emergency proxy vote" for affected residents who can nominate a person to vote on their behalf by 5pm. The nominee will then be able to cast a ballot on their behalf anytime before polls close at 10pm.
Polling stations close at 10pm and vote counts will begin shortly afterwards.
Result announcements will then begin as follows...
Early hours of Friday
12.30am - First results from around 80 council elections in England
1.30am - First results from Scottish Parliament elections
2.15 - First results from Welsh Assembly elections
Also overnight - Wiltshire Police and Crime Commissioner election results, Liverpool mayoral results
Friday daytime
11.30am - First results form around 50 council elections in England
3pm - First results of London Assembly elections
5pm - First preference vote share information for Northern Ireland Assembly elections
6pm - First preference vote results for Mayor of London election
Early evening - Final result for Mayor of London election
Also Friday - Results of English Police and Crime Commissioner elections and Salford mayoral election
Saturday
2pm - Results from remaining five councils in England
4pm - Results of Bristol mayoral election
Sunday
4pm - Results of final council election (Bristol)
Also Sunday - Northern Ireland Assembly results, Welsh Police and Crime Commissioner results
SUBSCRIBE AND FOLLOW
Get top stories and blog posts emailed to me each day. Newsletters may offer personalized content or advertisements.
Learn more