The day after Tony Walsh stunned millions of people with his inspiring ode to Manchester in the wake of the city's horrific terror attack, the poet has urged people to remain united in the face of "bigotry and hatred". 
Walsh, who performs under the name "Longfella", won acclaim around the world on Tuesday after reading his moving poem "This Is The Place" at a vigil to remember those killed in the Manchester Arena bombing on Monday night. 
Now, Walsh, who was born in the city, is calling on people to "keep together as a diverse community". 
Speaking about Tuesday's performance on Radio 4's Today programme, Walsh said: "We stood in front of our magnificent town hall here, built with cotton money, built by the Victorian city fathers, but also built by generations of immigrants who have come through this city.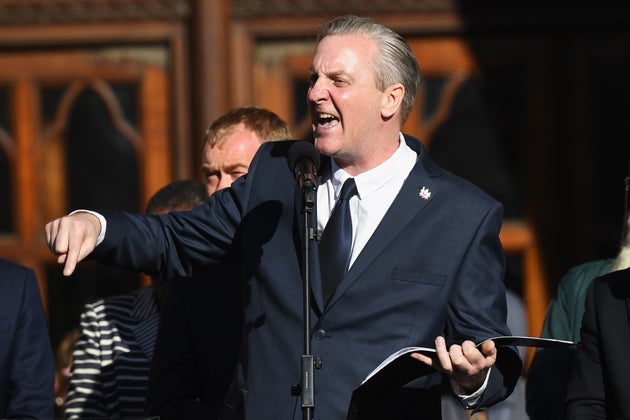 "The poem celebrated that yesterday and we stood together as Muslims, as Jews, as Sikhs, as Christians, as people of all faiths and none, celebrating our history, standing together in that moment." 
Walsh continued: "The message yesterday loud and clear was: 'We're wounded now, we're hurting, we're grieving, but we will not let that descend us, drag us down into bigotry and hatred'." 
Sending his "heartfelt condolences" to the families of the terror victims, he said the story of the weeks after the attack will be told by "different narratives". 
"There will be those who seek to divide us and spread hatred and fear here," the poet explained. 
"You know, my closing words yesterday were 'choose love'.
"I said them spontaneously, but to choose love we need to reject fear, to reject hatred, reject lies, reject distortion and keep together as a diverse community."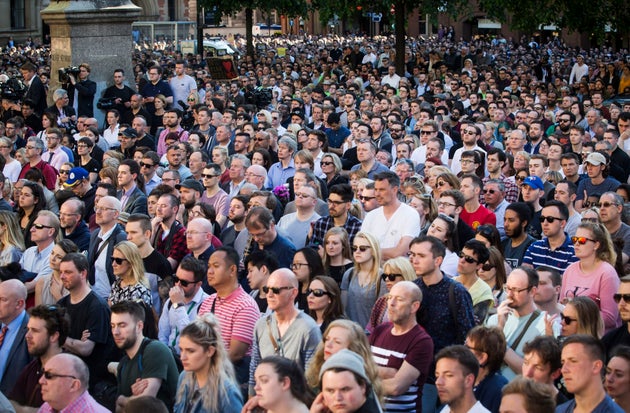 Addressing his followers on Twitter, Cox said: "They will not change us. They will not win."  
To date, 22 people - including children - have died following the suicide bombing at an Ariana Grande concert, while 64 were injured. 
SUBSCRIBE TO & FOLLOW UK DAILY BRIEF