Sean Spicer has denied the White House has apologised for repeating a baseless claim that British spies wiretapped Donald Trump on Barack Obama's behalf. 
This followed Trump's baseless claim that the wiretapping took place, for which he has never offered any evidence.
The secretive GCHQ, which rarely speaks about its activities, broke convention to comment, calling the claims "nonsense... they are utterly ridiculous and should be completely ignored".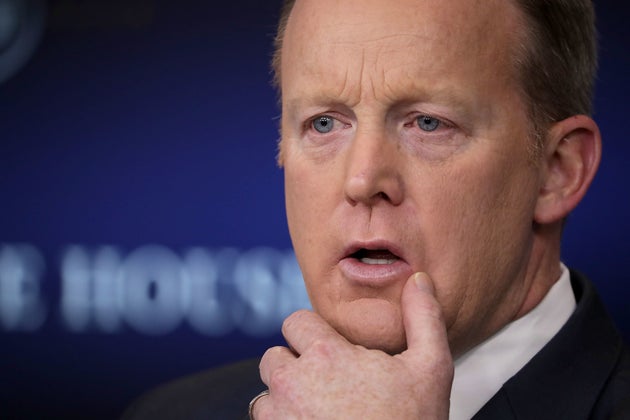 Spicer was reported to have apologised to Sir Kim Darroch, Britain's ambassador to the US while H.R. McMaster, Trump's National Security Advisor, also reportedly apologised to his British counterpart.
During his Thursday briefing, Spicer repeated Fox News' claims, saying: "Three intelligence sources have informed Fox News that President Obama went outside the chain of command."
He added: "[Obama] didn't use the NSA, he didn't use the CIA, he didn't use the FBI and he didn't use the Department of Justice, he used GCHQ.
"What is that? That's the initials for the British spying agency. They have 24/7 access to the NSA database."
Spicer's claim there was no apology came after MPs laid into the idea GCHQ had wiretapped Trump.
Tory MP Dominic Grieve, The chairman of Parliament's Intelligence and Security Committee, said: "I should make clear the President of the United States is not able to task GCHQ to intercept an individual's communications"
Sir Malcolm Rifkind, former foreign secretary, told the BBC it wasn't enough to simply not repeat the claims.
"That's not the same as saying it was rubbish in the first place," he said.
SUBSCRIBE TO & FOLLOW UK DAILY BRIEF