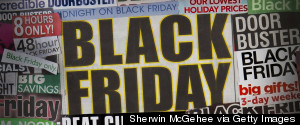 So consumed are we by bagging a bargain we have detached ourselves from the reality that someone, somewhere is making and sacrificing their lives for ...
Christmas should be a merry time of year, but if you are in charge of Christmas shopping then it can be far from relaxing. Black Friday last year was very manic, especially in the big cities. I think it's a good idea to start your Christmas shopping as early as possible.
The risk of losing out on sales, no matter if they are heavily discounted means that the lure of one-off sales days is an itch that must be scratched. However, that one day of sales is bad for both businesses and consumers and is a model that is unsustainable.
You've probably noticed that Christmas marketing campaigns started at least a month ago and at this point it's all systems go. We've had John Lewis' 'Man on the Moon', the Coca Cola truck tour has been announced and the vast majority of retail outlets are covered in tinsel and fairy lights already. This can only mean one thing, Black Friday is looming large.
We love online shopping. As well as the thrill of being able to shop for anything, anywhere, anytime, now we can receive items at our convenience too:...
I will be wearing secondhand kimono jacket upcycled from a dressing gown, staying at home in the warm, away from the craziness and queues of Black Friday and well away from any online stores, except perhaps some of my favourite online second hand clothes stores.
Maybe it's just me, but I'm not really all that interested in Black Friday. I know the retailers get stock especially for the event and I don't want to be climbing over bodies to grasp at a TV bargain. Shops look like combat zones during Black Friday.