The causes that led to yesterday's election and today's hung Parliament, are numerous and complex. As the votes finish being counted, it seems that the UK has returned to a two-party system, with both Labour and the Tories receiving around 13 million votes. Let's draw five more lessons from a night of tension
I think we could all be forgiven for wondering what impact a fully staffed police force would have had on these recent acts of terror if Mrs May had had the balls to demand the taxes to fund it. I cannot and will not vote for a woman who cares so little about the safety of the people in this country. If you feel the same way then use your vote wisely on Thursday.
As the election looms, the familiar education, education, education mantra is loud and proud - promises of more funding for primary schools, grammar schools and the abolition of tuition fees. But as intelligent machines silently march on and integrate discreetly into the fabric of our workplaces, where is the investment for education and skills for our adult workforce?
The Conservative Manifesto makes reference to the intake of selective schools, but not to the end result of their re-introduction: a two-tier education system within which different children have access to different opportunities, not the 'Great Meritocracy' claimed. For this election, let's remember what the real problems facing education are and focus on what needs to happen to deliver an education system fit for the 21st century to every child.
Jeremy Corbyn speaking at Derby August 2016 - picture by Sharon Bull Ashamedly, until a few years ago, I had very little interest in politics. Most ...
If you're not planning to vote because you don't think politicians care about you. They probably don't care about you because you and your demographic don't vote enough. Register to vote, you have one day left. It takes five minutes. For the first time in a long time, we have a real choice between different worldviews.
Election fever has begun. Well, less of a fever and more of a virus at the moment. The manifesto writers are busy locked in darkened rooms trying to shape their political parties' ideas and offers. According to the media and political pundits the main subject of the election is Brexit but a general election needs to address domestic bread and butter policy as well.
Irrespective of what aspirations the major governing parties have for our country, none of these will be possible unless we live in a habitable climate. If we are to tackle the most pressing issue affecting the future of humanity, it will require courage on behalf of our mainstream politicians, to have a much broader vision than one simply focused on a narrow vision of Brexit and to go beyond the confines of identity politics. For the challenges posed by climate change affect us all. It's about time they took centre stage.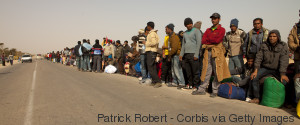 We need to ensure the voices of refugees and people seeking asylum in Britain are heard. Refugee Action will be sharing with our supporters and with prospective MPs of all parties the experiences of the people we work with and how their lives can be improved. This is an important opportunity for parties to make clear commitments to refugees and people seeking sanctuary.
For the first time in decades, the performance and policies of a woman will be the focus of a General Election. It is more than a decade since Theresa May helped set up Women 2 Win - an organisation to help women get into politics. She will set the tone for a very different campaign from those of recent years.