A man suspected of opening fire during a midnight screening of Dark Knight Rises has been named by US media as 24-year-old James Holmes.
ABC News quoted federal authorities, who say he is a local resident of Aurora.
The suspect, who was arrested following the attacks which killed 12 at the Century 16 Theatre, told officers he had explosives in his car and home.
He has been identified as a former student from University of Colorado Medical School.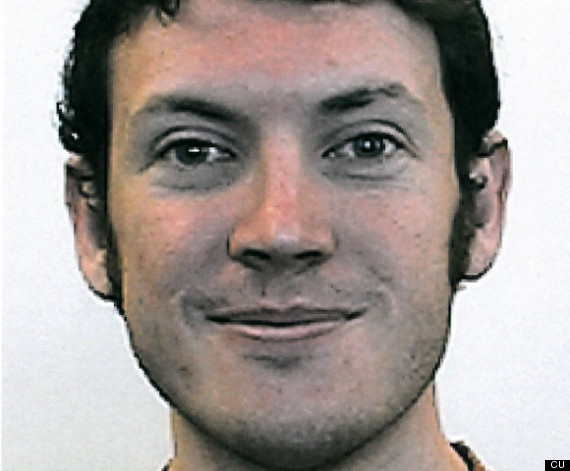 James Holmes is suspected of opening fire and killing 12 people at a cinema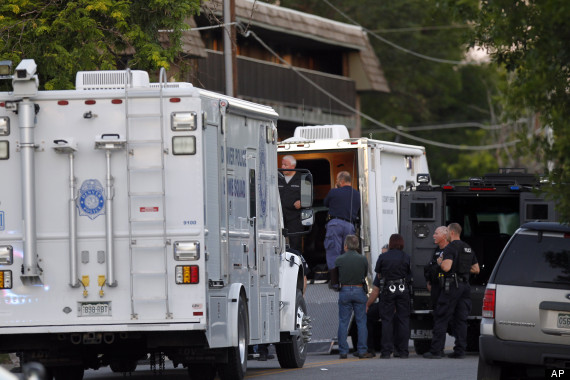 SWAT teams at an apartment block in Aurora, Colorado
A bomb disposal squad is currently examining a Hyundai in the cinema's car park for explosive devices and a nearby apartment block has been evacuated and surrounded by SWAT teams.
Police this afternoon confirmed the residence is "booby-trapped".
"The suspect who is in custody made a reference to explosives at his residence, so police have evacuated a building in North Aurora," Aurora police chief Dan Oates told the media.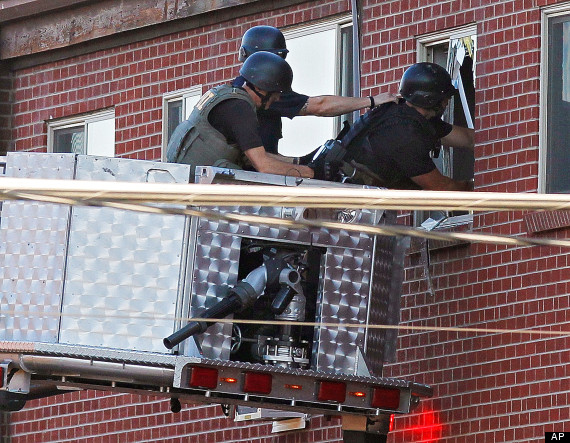 Police use a video camera to look inside the apartment
Reading out a statement on the Holmes family's behalf, Lieutenant Andra Brown of the SD Police Department, said: "Our hearts go out to those who were involved in this tragedy."
"We ask that the media respect our privacy at this difficult time... We are still trying to process this info and appreciate that people respect out privacy."
READ MORE: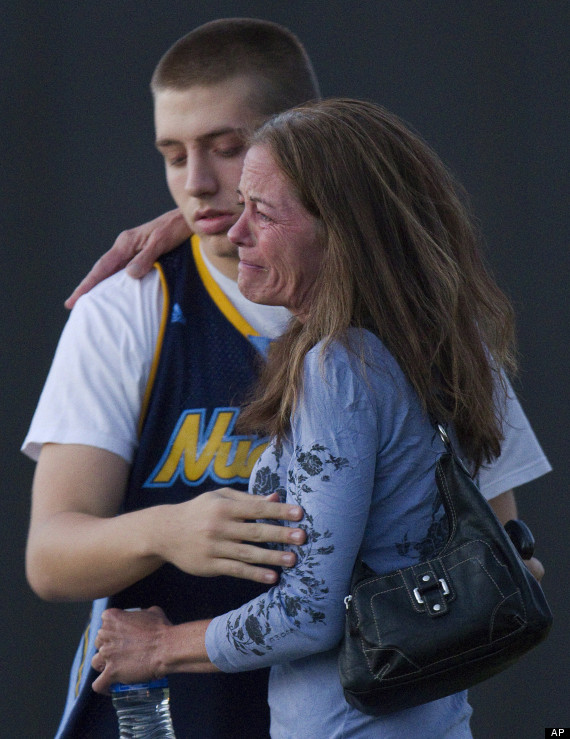 Jacob Stevens, 18, hugs his mother Tammi after being interview by police outside Gateway High School where witness were brought for questioning