You can fly on Hello Kitty branded aircraft, you can eat in the restaurants and you can even buy sex toys emblazoned with the strangely expressionless cat's face.
But artist Joseph Senior has taken things a step further by giving the fluffy feline a number of makeovers in the style of Darth Vadar, a Teenage Mutant Ninja Turtle and a Ghostbuster, among many, many more.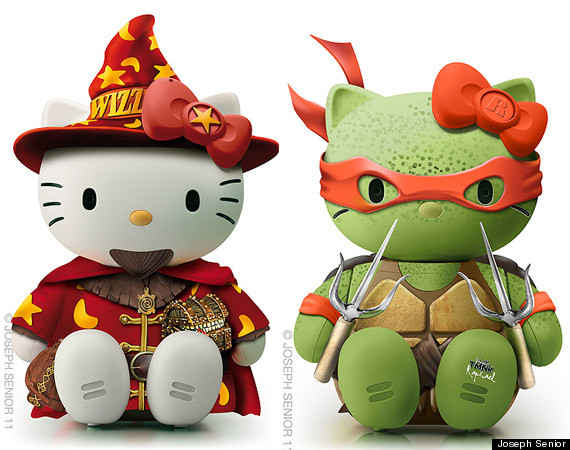 Hello Rincewind, Hello Turtle: The kitten as a Discworld wizard and a hero-in-a-half-shell
Senior, an Auckland-based illustrator told ToysREvil: "These Hello Kitty mash-ups started out in life as a kind of tribute to George Lucas and Star wars and have sort of branched out from there."
Check out our gallery of the Sanrio kitten's seriously cool rebirths below.
SEE ALSO: