When the controversial pink BIC For Her pens hit Amazon, the site's users responded with a barrage of hilarious sarcastic reviews.
But as the product's advert comes crashing into our lives, it seems the outrage is set to spread further. With the back to school stationery rush it seems like there was no time like the present to debut the sexist claptrap
The ad opens with a teenage girl looking helplessly around her school corridor asking if anyone has a pen. She must be outraged when her male school friends flock around her to offer black and blue pens, but she holds it together well enough to politely decline.
Luckily for her "BIC Man" appears, complete with ballpoint head and garish yellow suit, pops up out of nowhere and saves the day by offering her a pink alternative.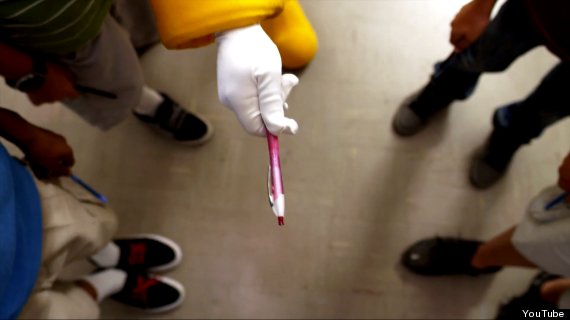 She's so chuffed she (weirdly) even gives him a peck on the cheek, because as the narrator explains: "with its fabulous styling and smooth writing, BIC For Her is the only choice."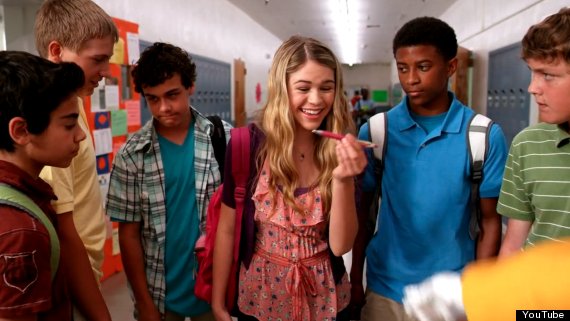 BIC had this to say in defence of the product:
"BIC Pens 'for Her' are a style-led product and have proved to be very popular since their launch at the end of last year. It is great to see people having fun with the product and we're delighted to have brought a bit of much needed glamour to stationery cupboards everywhere."
When the pens hit Amazon for a mere £14.83, the site exploded with a range of hilarious product reviews.
100 Controversial Adverts
"It was amazing! The pen just stayed in place between my fingers, just like it always had for the boys in my class at school. Well, in no time I'd filled a whole notepad and had to go and get another one!" wrote M Holloway.
Davey Clayton said: "I bought this pen (in error, evidently) to write my reports of each day's tree felling activities in my job as a lumberjack. It is no good. It slips from between my calloused, gnarly fingers like a gossamer thread gently descending to earth between two giant redwood trunks"
"Overtly encouraging women to write will contribute to the end of civilised society as we know it," says Tim Miles' review. "What next? Women doctors? Women scientists? Women politicians? This product is surely a symbol of the declining moral standards that Britian has experiences since the misguided decision to give women the vote."
Twitter reacts to the sexist stationery
100 Controversial Adverts
Mr Spluffypants says: "I tried these on a whim, and I have to say I wasn't very impressed. The applicator mechanism is far too fiddly, and the plastic tampon inside far too thin (not to mention uncomfortable and non-absorbant).
"I'm sure there must be a knack to using them, but I couldn't find it. They also stained my knickers blue for some reason. I really wanted to like these, but it's back to pads for me."
We can't wait to hear what people make of the advert. Let us know your thoughts in the comments below...