The judge overseeing the trial of Dale Cregan, accused of killing four people including police officers Fiona Bone and Nicola Hughes, has warned against pre-judging the case as the trial gets under way in Manchester.
Cregan, 29, is facing trial this week and will appear in court on Friday, but Judge Andrew Gilbart QC, the Honorary Recorder of Manchester, has warned that "Deciding what happened in these current cases... is a matter for a jury to consider and not for the press, broadcasting media, internet sites, police or politicians."
Cregan is being held accused of the murders of Pcs Fiona Bone, 32, and Nicola Hughes, 23, in Hattersley, Greater Manchester, on Tuesday.
On Monday, Cregan spoke only twice to reply "Yeah" when asked if he was Dale Cregan and if he could hear proceedings.
For most of the hearing, Cregan leaned forward with his elbows on the table in front of him and his head resting in his hands, listening to proceedings.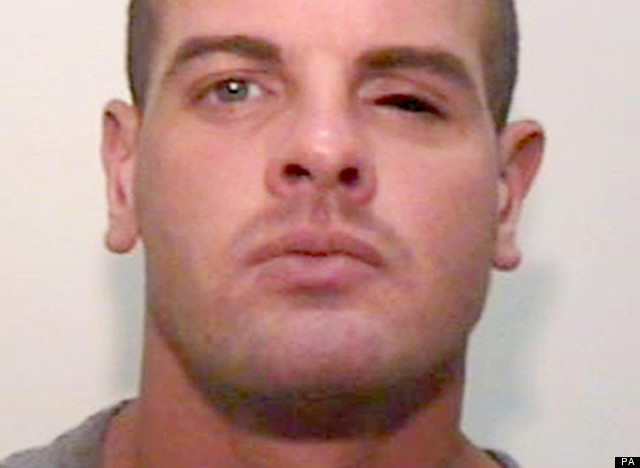 Dale Cregan, 29, faces trial over the four killings
Monday was largely an administrative hearing and as Cregan was not appearing in person, security was scaled down considerably from his first appearance at the city magistrates' court on Friday.
Judge Gilbart said: "They include cases involving the tragic deaths of two young police officers and the deaths of two other men and they have attracted widespread publicity and discussion in the media about which this court has some considerable concern.
"There has also been some comment from politicians, including those of the greatest seniority.
"Deciding what happened in these current cases, and the determination of whether or not this or these defendants or any other defendant is or are guilty of this or any other crime, is a matter for a jury to consider and not for the press, broadcasting media, internet sites, police or politicians."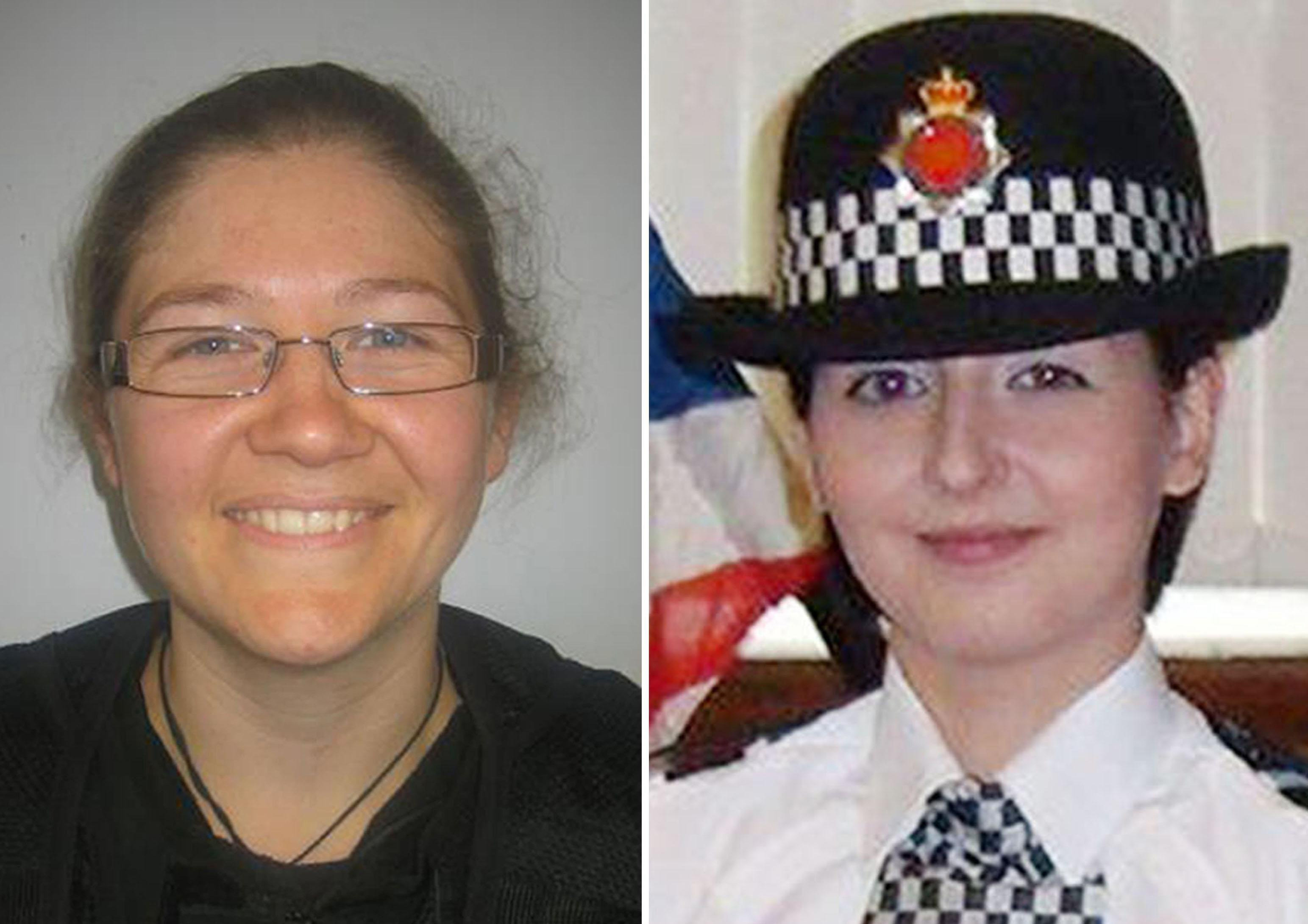 Fiona Bone (left) and Nicola Hughes were killed in a gun and grenade attack last week
Judge Gilbart said Greater Manchester Police Chief Constable Sir Peter Fahy had spoken "frankly and movingly" about the loss of two of his officers and it was only right that senior politicians through the media comment on such "terrible events", "provided that they do so within the usual proper bounds".
The law prohibits the media from publishing any details about a defendant or alleged offences that could interfere with the administration of justice and a fair trial.
But senior police and politicians felt compelled to comment on the case, such was the nationwide shock.
But Judge Gilbart said it is the court's job to ensure comment and "background" material about the case does not prejudice a fair trial. A court sketch of Cregan's court appearance last Friday
As well as being accused of the two officers' murders, Cregan is also charged with the murders of David Short, 46, and his son, Mark, 23, who were killed in May and August this year.
Anthony Wilkinson, 33, and Jermaine Ward, 24, have been charged with murder and attempted murder in relation to David Short's death and are next due at Manchester Crown Court on 9 November.
Damian Gorman, 37, Luke Livesey, 27, Ryan Hadfield, 28, and Matthew James, 33, have all been charged with the murder of Mark Short and will appear at the same court on 2 November.
Comments have been closed on this entry for legal reasons
SEE ALSO: