The Labour party has two years, a 10 point poll lead and a lot to prove. In Ed Miliband's second full conference as leader, questions remain about his personal approval ratings and what Labour would actually do if they got into government.
The theme is Rebuilding Britain (metaphorically) – but are Labour strong enough to be the ones to do it?
Here are Huff Post's 10 questions Labour needs to answer at their 2012 conference.
Is Ed Miliband a credible leader?
Saturday saw the release of yet another survey which raised questions about Ed Miliband. Private polling by the Conservative party revealed 65% of Labour supporters believed his brother David would have been a better leader – and 80% of swing voters said he did not have what it took to be the prime minister in times of economic hardship. It's up to Labour – and Miliband's speech – to change that perception. Miliband will address Labour conference this week
Do Labour deserve their poll lead?
The latest estimates show a 10 point lead for Labour – after a disastrous budget and a worse year for the coalition. But with two years to go until the election, can they maintain it?
Is the Labour the party of aspiration or predistribution?
Ed Miliband is perceived by many as a policy wonk (Matthew d'Ancona describes him here as a "wonko di tutti wonki") who is detached from the day-to-day grind of ordinary people's lives. The Labour leader's use of buzz phrases like "predistribution" doesn't help confound that. One thing to look out for during this year's conference is the language the Labour leader users – and how it's received both in the party, and with floating voters.
Can they be trusted with the economy?
The Conservative party has launched a 'Labour isn't learning' poster campaign just in time for conference, with Tory chairman Grant Shapps saying Labour would "shackle every person in this country with £3,200 more debt." The Liberal Democrats are attacking Labour on the economy too, with Nick Clegg saying in his conference speech it was time to ask "are you ready to trust Labour with your money again?"
Labour need to show that they can fight back against accusations they caused the economic crisis in Britain during their time in power.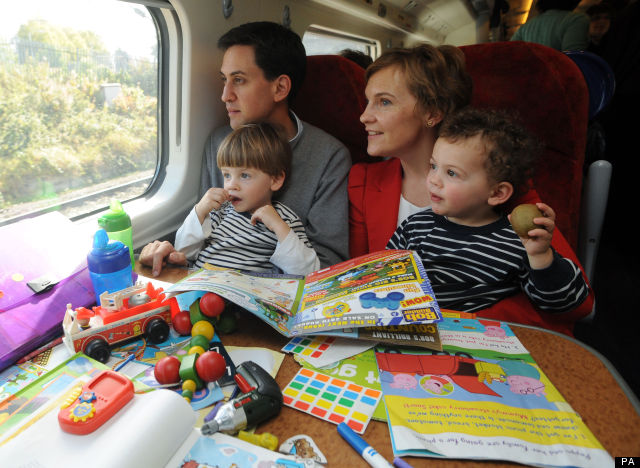 Ed Miliband is perceived by many as a policy wonk
Is New Labour back along with Blair?
Ed Miliband claimed New Labour was dead when he stood for leader - but with Tony Blair advising the party, and policy still to be fleshed out, there are questions about what Labour stands for. Which brings us to..
Can Labour keep the unions happy?
Is the party united behind the right Ed?
In the last year, we've seen rumours of division between Ed and his shadow chancellor and namesake, Ed Balls, as well as criticism of Miliband's policy from the left and right of the party. This conference is the chance to prove they are united. According to polling from the Conservative party almost two-thirds of Labour supporters believe David would have made a better leader than Ed
How will the party keep building on its support from dissenting Lib Dem voters?
Ed Miliband's mobile phone might have been confiscated at just the wrong moment. Last week at the Liberal Democrat conference Nick Clegg tried to colonise the centre ground, telling reporters "if people want just protest politics, if they want a sort of 'I don't like the world let me get off' party, they've got one. It's called the Labour Party.". While the polls suggest his approach may not have worked yet, he's got time to rebuild support.
Do the Labour party have anything to say?
Former shadow chancellor Alan Johnson recently warned Ed there was no point finding people to listen to you if you have nothing to say.
Miliband seems to have taken the advice to heart, threatening to break up the banks if they fail to reform and replacing Ofgem with a tougher energy regulator before conference even officially starts. Will we see more and will it resonate?
And finally, the most important question of all..
What is Labour's alternative?