If you heard about David Cameron's dream to spread privilege, and you heard everyone else wonder what on Earth he meant, then luxury department store Fortnum & Mason have helped us out – with a limited edition plum and claret Privilege Spread.
It's probably not what Cameron had in mind in his party conference speech, but the preserve, with its "plummy overtones and peerless, classless claret," actually sounds really nice.
The store was inspired by quip from the Independent's sketch writer Donald MacIntyre, who wrote of Cameron's speech: "Privilege Spread! It sounds like something Fortnum and Mason might patent."
The jam, launching on 5 November at the London department store, even has on its jar a specially-made Alex cartoon.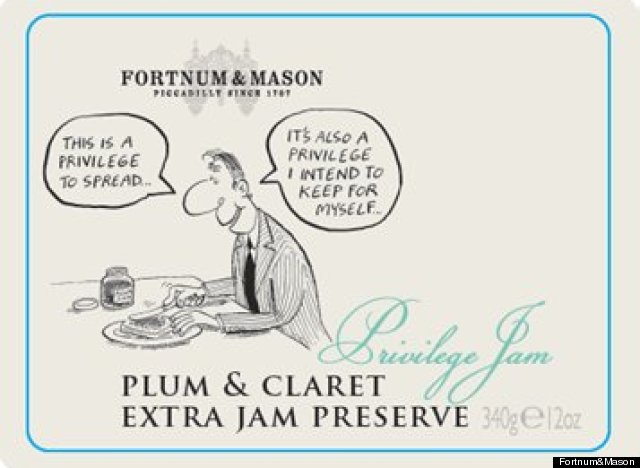 The specially-commissioned cartoon featured on the jars
In a statement, Fortnum and Mason's Georgina Haszlakiewicz said: "I am confident that this delicious coalition of plums and claret (from the Right AND the Left Bank) will bring in resounding endorsement from our customers.
"For over 300 years, Fortnum's has been spreading peace and goodwill throughout the world with our prime recipes."
And, at a sort-of-affordable £3.95 a jar, it's privilege anyone can buy. We're sure the PM likes the sound of that?