The magazine may be banned in India, but a branch of the Playboy Club is set to open in Goa before the year is out.
The iconic bunnies will be serving drinks at the premises on north Goa's Candolim Beach by December - but they won't be wearing the revealing outfits we've come to associate with the famous name.
For a country where the magazine is not permitted owing to obscenity laws, demure will be the name of the game, with strictly no nudity allowed.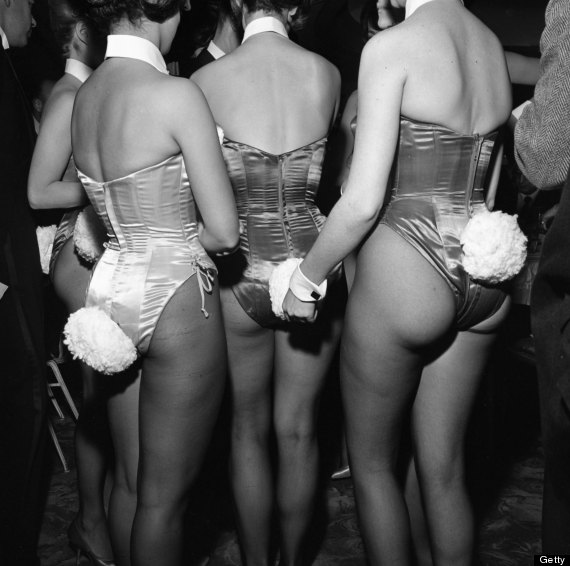 India's first Playboy club will feature demure costumes, probably nothing like this
Sanjay Gupta, CEO of PB Lifestyle, which is bringing the brand to India through a licensing agreement, told Reuters: "The costumes of the bunnies, who are integral to the Playboy culture, will be based on Indian sensibilities and morals."
The Times of India claims it will be the first beach location for a Playboy club globally and reports the "conservative" bunny costumes will not be revealed before the club's launch.
Goa's director of tourism Nikhil Desai told AFP: "They may brand the club as Playboy but if they indulge in obscenity, vulgarity or nudity, then we will withdraw their permission immediately."
India has strict censorship laws which ban material deemed "lascivious or appealing to prurient interests" and holding hands in public is frowned upon.
SEE ALSO:
However that didn't stop Bollywood starlet Sherlyn Chopra announcing she would pose for the magazine in July.
The 28-year-old is set to grace the pages this month after personally approaching founder Hugh Hefner.
She told BBC Hindi she could not "miss the opportunity of posing nude for the world's most established adult magazine."
She added: "It is not an easy task to be nude in front of the camera and look good at the same time."