Tens thousands of Argentinians took to the streets on Friday in frustration at the state of the country under President Cristina Fernandez de Kirchner.
In the country's capital, Buenos Aires, up to 500,000 people marched peacefully through the streets, protesting about a range of issues - from a stagnant economy to inflation, from to political corruption, to Kirchner wanting to amend the constitution to permit a third term in office.
Congregating in the city centre, protestors chanted and banged pots, pans and drums in a noisy demonstration of their unhappiness.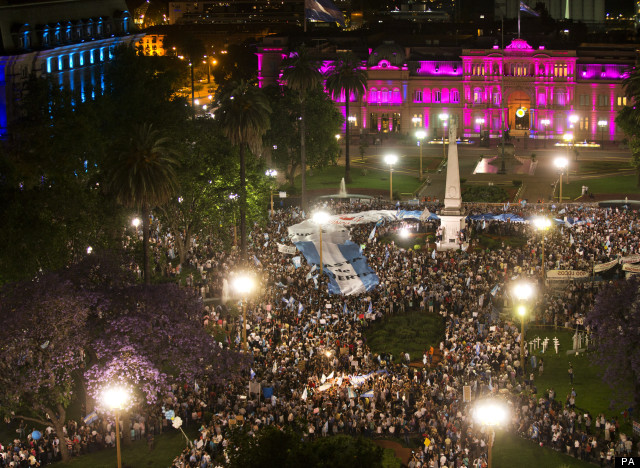 Protestors lined the streets of Buenos Aires in their thousands
According to Sky News, the peaceful protest saw toddlers in pushchairs and grandparents in wheelchairs attend, signifying the wholesale disapproval of Kirchner.
One protestor told the organisation: "I came to protest everything that I don't like about this government and I don't like a single thing.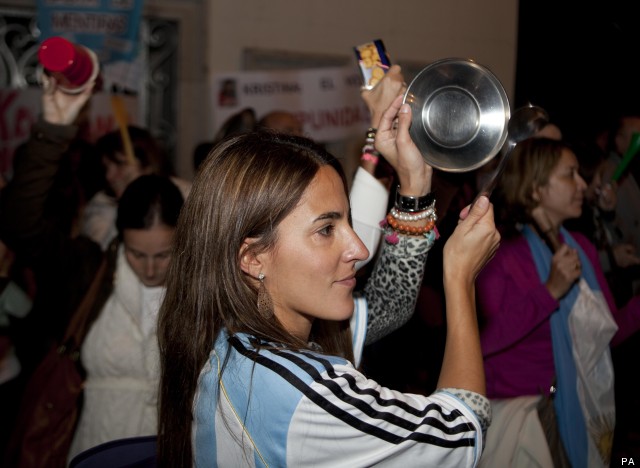 Protestors banged drums and chanted anti-Kirchner slogans
"They're killing policemen like dogs, and the president doesn't even open her mouth. This government is just a bunch of hooligans and corrupters."
One key problem with the country's economy is its inflation rate, optimistically set at 10% by government officials while outside economists estimate it could be three times as rapid.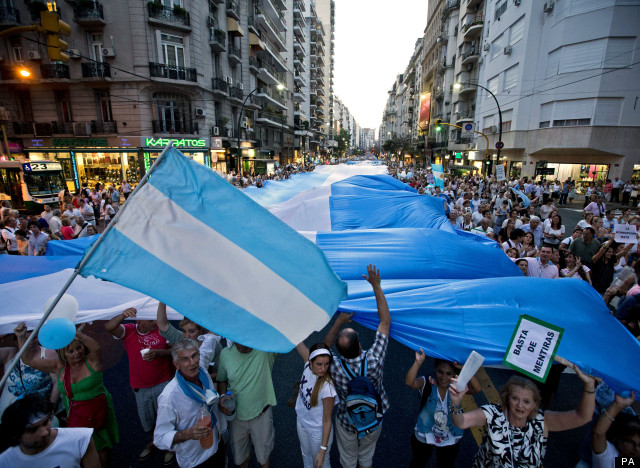 Protestors were unhappy at a broad range of issues in the country
Banners were painted with slogans such as "Stop the wave of Argentines killed by crime, enough with corruption and say no to the constitutional reform," as protesters chanted "Cristina, go away" and "We're not afraid".
A spokesman for Buenos Aires' Justice and Security Ministry estimated the demonstrators in the capital at 700,000 people. Other demonstrations were held on plazas across Argentina, including in major cities such as Cordoba, Mendoza and La Plata, while protesters massed outside Argentine embassies and consulates from Chile to Australia.