Coffee chain Starbucks was braced for protests today over its tax arrangements despite announcing changes to its payments.
The US-owned giant said it expects to pay around £10 million in UK corporation tax for each of the next two years, following the revelation that it paid just £8.6 million in 14 years of trading in Britain and nothing in the last three years.
UK Uncut are planning a range of demonstrations across the country, focused on Starbucks, in protest to cuts to women's services. They argue if the coffee chain paid more tax, and if the government tackled avoidance, cuts to domestic violence services could be prevented.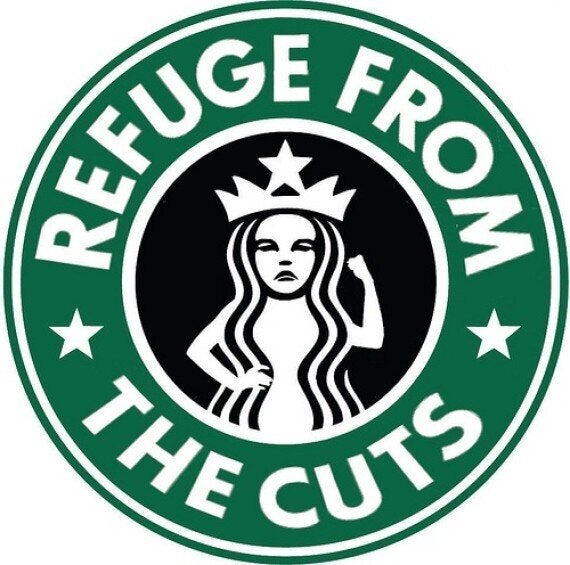 UK Uncut members are still planning to protest against Starbucks on Saturday
The anti-cuts direct action group said the number of protests planned for today had increased since Starbucks made its announcement.
UK Uncut said it also wanted to highlight the "disproportionate" impact of the Government's spending cuts on women.
Sarah Greene, a UK Uncut activist, said: "It is an outrage that the Government continues to let multinationals like Starbucks dodge millions in tax while cutting vital services like refuges, creches and rape crisis centres.
"It does not have to be this way. The Government could easily bring in billions that could fund vital services by clamping down."
Hannah Pearce, a UK Uncut supporter, said that offering to pay some tax "if and when it suits" does not stop a company being a tax avoider, adding: "This is just a desperate attempt by Starbucks to deflect public pressure - hollow promises on press releases don't fund women's refuges or child benefits."
She called on the Government to force Starbucks and other tax avoiding firms to "pay their fair share, instead of cutting welfare and tax credits for single mums and disabled women".
A spokesman from Global Women's strike, one of the women's groups supporting Saturday's action, said: "Women - in families, homes, communities and jobs - bear the brunt of austerity. At our Women's Centre we see more women cut off benefits, losing their jobs, being made homeless and going hungry.
"Already, 3.5 million children live in poverty, one in five mothers skips a meal to feed her children, and many walk miles to get food handouts because they can't afford the bus fare.
"Women are also expected to pick up the pieces as services disappear or turn people away, saying they are overwhelmed."
Mark Serwotka, general secretary of the Public and Commercial Services union, which is supporting the protests, said: "With hundreds of thousands of public sector workers having their jobs, pay and pensions cut, and people entitled to benefits being demonised and targeted in the most shameful way, it is utterly scandalous that some multinational companies believe they can get away with contributing little or nothing to our economy.
"We fully support this weekend's action which, along with previous campaigns by UK Uncut and others, will highlight the fact that if large companies like Starbucks paid their fair share it would change the debate about public spending overnight."