The Australian DJs who posed as the Queen in a prank call to the hospital where Kate, the Duchess of Cambridge, was being treated have said they are "gutted and heartbroken" after the nurse who took the call was found dead.
Mel Greig, who presents the show alongside Michael Christian on the 2Day FM programme, broke down as she spoke of the moment she discovered nurse Jacintha Saldanha had died, saying: "I remember that moment very well because I haven't stopped thinking about it since it happened.
"I remember my first question was, 'Was she a mother?'."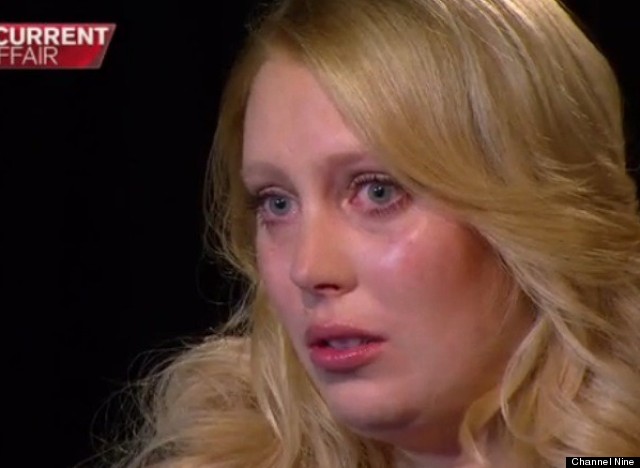 Mel Grieg has said she has been 'shattered' since she found out
The pair gave two interviews to Channel Nine and Channel Seven. Ms Grieg said she was devastated and "shattered" after Ms Saldanha's death and said: "I have thought about this a million times in my head, that I just wanted to reach out to them and just give them a big hug and say sorry.
"I hope they are OK, I really do."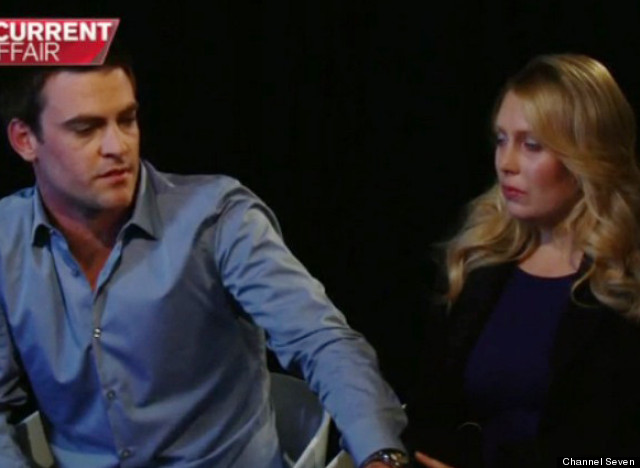 The pair are no longer on Twitter after receiving abusive messages
The pair are on indefinite leave from the station and are receiving "intensive psychological counselling" to deal with the tragedy, The Australian newspaper said.
They have since been bombarded with abusive and threatening messages on social media websites.
Ms Greig said there was nothing that can make me feel worse than what "she feels now for the family.
"I can't imagine what they are going through.
"It was meant to be a silly little prank that so many people have done before. The accents were terrible, it was designed to be stupid. There were corgis barking in the background, it was meant to be a joke.
"We couldn't foresee what would happen."
Michael told the broadcaster there was no malice intended by the call and said: "We are incredibly sorry for any harm we have contributed to. It is tragic turn of events that no one could have predicted.
"It wasn't about trying to get a scoop. We assumed we would be hung up on and that would be that. We were meant to be told off and that was the gag, the joke was on us."
"The call to begin with wasn't about speaking to Kate," he said.
"It wasn't about trying to get a scoop or anything. The call was just - I mean we'd assumed that we'd be hung up on and that'd be that."
A survey of 11,000 people in Australia found almost two thirds of voters believe the presenters should not be blamed for the tragedy, the Herald Sun said.
Bosses at Southern Cross Austereo said yesterday the station is is reviewing its broadcasting practices and will help with any investigations into Ms Saldanha's death.
They spoke out after British police confirmed officers had contacted their Australian counterparts over the death.
Ms Saldanha's family believe she died because of overwhelming "shame", it was reported.
She was a "proper and righteous person" who would have been "devastated" about what happened, her brother Naveen told the Daily Mail.
He said: "She would have felt much shame about the incident."
SEE ALSO:
The boss of Southern Cross Austereo, which owns 2Day FM said the radio station had repeatedly tried to contact Ms Saldanha and her nurse colleague to seek their permission before broadcasting the conversation.
Chief executive Rhys Holleran told Melbourne radio station 3AW his staff had tried "several times" to contact those involved before playing the tape.
He said: "It is absolutely true to say that we actually did attempt to contact those people on multiple occasions.
"We attempted to contact them on no less than five occasions, because we did want to speak to them about it."
They were questioned over the incident on the Australian TV programmes A Current Affair, Today Tonight and The Project in interviews broadcast on Sky News.
A tweet from A Current Affair said: "First interview with the #2dayfm djs just recorded with @TracyGrimshaw. It's raw & emotional. The full uncut interview at 6.30 tonight".
A post-mortem examination is due to be held this week and an inquest into Ms Saldanha's death opened and adjourned at Westminster Coroner's Court, Scotland Yard said. Lord Glenarthur, who wrote the stern letter to the Australian broadcaster
Austereo's chairman Max Moore-Wilton yesterday replied to a letter from Lord Glenarthur, chairman of the King Edward VII's Hospital, in which he called for the "truly appalling" broadcast to "never be repeated".
In his reply, Mr Moore-Wilton described the events of the past few days as "tragic", but added: "As we have said in our own statements on the matter, the outcome was unforeseeable and very regrettable."
The letter goes on: "It is too early to know the full details leading to this tragic event and we are anxious to review the results of any investigation that may be made available to us or made public. We can assure you that we will be fully co-operative with all investigations.
"I can assure you that we are taking immediate action and reviewing the broadcast and processes involved.
"Our company joins with you all at King Edward VII's Hospital and Mrs Saldanha's family and friends in mourning their tragic loss." On Saturday, police released the first pictures of the nurse, Jacintha Saldanha
The Australian Communications and Media Authority, which regulates radio broadcasting, confirmed it had received complaints from all around the world, and said it was considering whether it should launch an investigation into whether the presenters breached the commercial radio code of practice.
Sources told the Press Association an investigation was "likely" to be opened into the broadcast.
The Duke of Cambridge pulled out of attending last night's British Military Tournament to spend time with the Duchess as she recuperates after receiving treatment in hospital for a severe form of morning sickness.