The week kicked off with the downcast #BlueMonday, but millions in America were too busy to feel the January blues as they celebrated the inauguration of President Obama for a second term.
Packed with well-wishers, the ceremony in Washington included a 'live' performance from super-star Beyonce.
Our very own Prince Harry dominated the headlines on Tuesday with an interview about his duties in Afghanistan. However, the royal received mixed reviews to his candid comments. One things was certain, the pictures released showed an Action Prince.
Throughout the week we had a fantastic response to our request for your weird and wonderful pictures of snowmen, included an icy Darth Vader, a hungry shark and a Dr Snow (man).
Mesmerising images of a building encased in ice was a highlight on Thursday, and Friday ended with a triumph has Andy Murray gave a winning serve at the Australian Open tennis championship in Melbourne.
The Huffington Post Picture Desk brings you the best photos of the day from around the world, chosen by our very own picture editors.
Flick through the best pictures of the week, 21st - 25th January:
Monday 21st January President Barack Obama, waves as he walks with his daughters Sasha and Malia, first lady Michelle Obama and mother-in-law Marian Robinson, to St. John's Church in Washington, Monday, Jan. 21, 2013, for a church service during the 57th Presidential Inauguration.
Tuesday 22nd January Prince Harry has confirmed he killed Taliban insurgents during his latest tour of Afghanistan. As a gunner in Apache attack helicopters, the royal flew on scores of missions with his fingers on the triggers of deadly rockets, missiles and a 30mm cannon. And now that the 28-year-old is bound for the UK after his second deployment to the war-torn country, it can be reported he took enemy fighters "out of the game" during his 20-week posting.
Wednesday 23rd January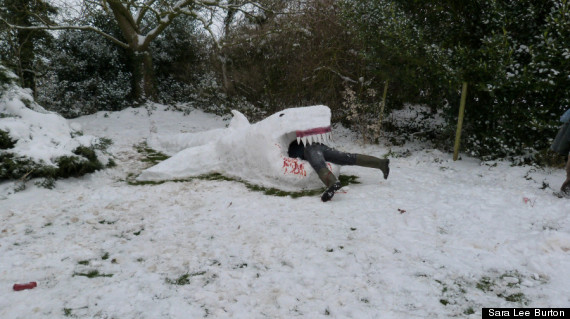 Snow has been falling all over the UK: it's been impossible to avoid it. Not only has it been blocking our drives and pavements, but also blanketing news sites and clogging up social media feeds. However with the curse of the cold stuff has come a new current, with not merely snow men but ambitious snow creatures appearing in gardens and parks around the country.One of Huff Post UK's readers sent in this amazing picture of a snow shark, setting a precedent for snow sculptures we've seen so far.
Thursday 24th January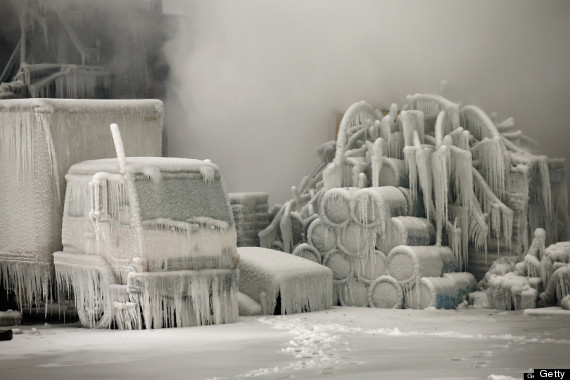 Firefighters work to extinguish a massive blaze at a vacant warehouse on January 23, 2013 in Chicago, Illinois. More than 200 firefighters battled a five-alarm fire as temperatures were in the single digits.
Friday 25th January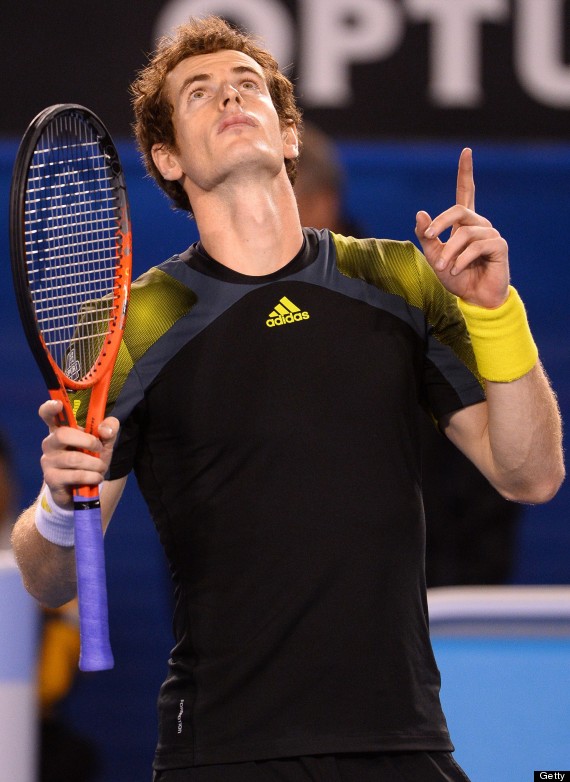 Britain's Andy Murray celebrates after beating Switzerland's Roger Federer during their men's singles semi-final match on day 12 of the Australian Open tennis tournament in Melbourne.