The week kicked off with the downcast #BlueMonday, but millions in America were too busy to feel the January blues as they celebrated the inauguration of President Obama for a second term.
Flick through the best pictures of the week, 21st - 25th January: President Barack Obama, waves as he walks with his daughters Sasha and Malia, first lady Michelle Obama and mother-in-law Marian Robinson, to St. John's Church in Washington, Monday, Jan. 21, 2013, for a church service during the 57th Presidential Inauguration.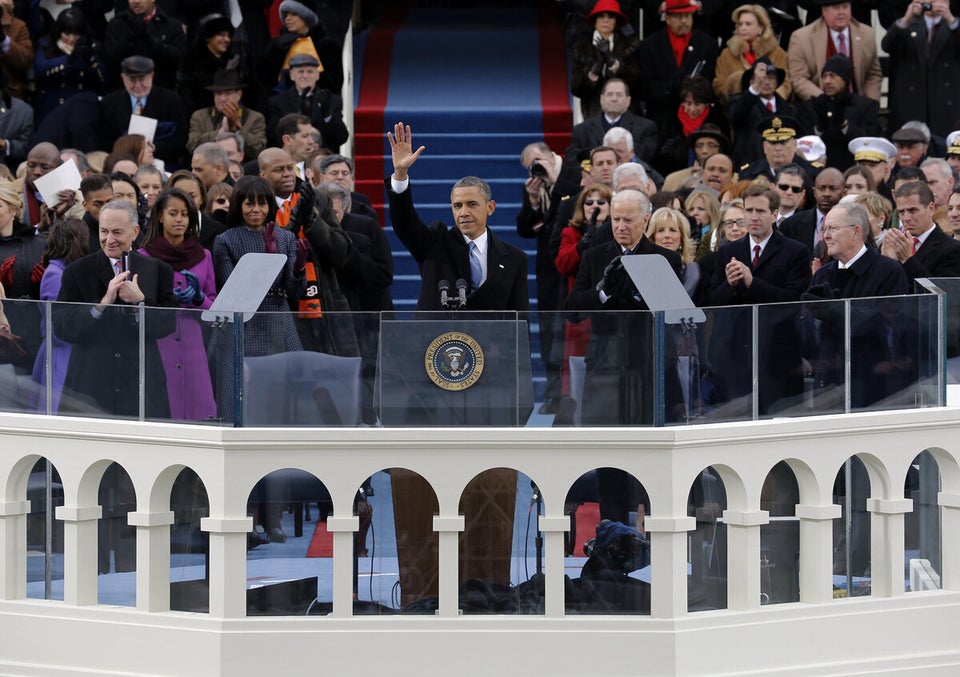 Barack Obama Sworn In As U.S. President Prince Harry has confirmed he killed Taliban insurgents during his latest tour of Afghanistan. As a gunner in Apache attack helicopters, the royal flew on scores of missions with his fingers on the triggers of deadly rockets, missiles and a 30mm cannon. And now that the 28-year-old is bound for the UK after his second deployment to the war-torn country, it can be reported he took enemy fighters "out of the game" during his 20-week posting.