More cases of contaminated meat may be revealed within days, the government has warned as it raised fears that an international criminal conspiracy was behind the horse meat scandal.
The Romanian government is investigating whether the horsemeat came from a slaughterhouse in Romania, reported the BBC.
Frozen foods firm Findus, which has taken its beef lasagnes off shelves said it was looking into legal action as an internal investigation "strongly suggests" that the contamination "was not accidental".
The Trading Standards Institute has said the discovery of such high levels of horse meat suggests "deliberate fraudulent activity". Some Findus lasagnes were revealed to be almost entirely horse meat
Environment Secretary Owen Paterson said the next set of results on all retailers' and manufacturers' processed beef products could reveal further traces of horse meat.
"There may well be more bad results coming through, that's the point of doing this random analysis," Paterson said.
The results, ordered by the Food Standards Agency, are due on Friday,
Paterson said retailers have agreed plans to improved their food testing, adding that they hold the "ultimate responsibility" for making sure their food labelling is correct.
A ban on importing meat would not be allowed within the rules of the EU, but could be brought in if beef contaminated with horse meat is found to be a health risk, Paterson said.
Paterson said that if further tests find it does pose a risk he would "take the necessary action".
The Food Standards Agency (FSA) has said there is no evidence to suggest the horse meat is a health hazard but confirmed that tests have been ordered on products for the veterinary drug phenylbutazone as animals treated with "bute" are not allowed to enter the food chain.
He spoke after attending an emergency meeting with bosses from leading supermarkets, trade bodies and the Food Standards Agency (FSA) to discuss the scandal which has seen chains including Tesco, Lidl, Aldi and Iceland withdraw some products.
He said supermarkets and trade bodies have already begun plans to carry out more testing and report their results on a quarterly basis. The Romanian government is investigating the horsemeat scandal
He said it was down to retailers to visit manufacturers and make sure they stick to the proper protocols to be sure themselves that the materials going into their products are what they are meant to be.
They had also agreed that consumers should be compensated if they have bought withdrawn products with no questions asked, he said.
Paterson added: "It's a question of either gross incompetence, but as I've said publicly and I'll repeat again, I'm more concerned there's actually an international criminal conspiracy here, and we've really got to get to the bottom of it.
"If there's a criminal act we will work with the authorities wherever they are to ensure the appropriate measures are taken.
"This is a conspiracy against the public. Selling a product as beef, and including a lot of horse in it is fraud."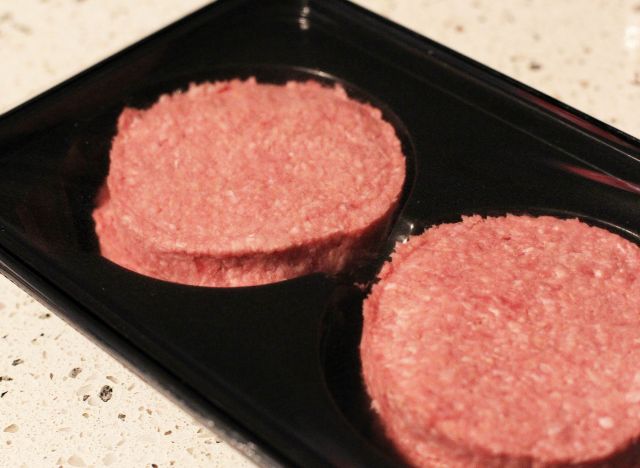 First it was burgers, then it was lasagne
Bosses from supermarkets including Tesco, Sainsbury's, Asda and Morrisons attended the meeting at the Department for Environment, Food and Rural Affairs in London after the issue became a police matter.
Scotland Yard have met representatives from the FSA, although there is currently no official police investigation.
Asked if there were any plans to test for traces of other meats, such as dog, the Environment Secretary said: "It may be very isolated, it might be a small number of suppliers involved in the horse trade we don't know, but I think that as we progress and we'll know more over the course of the next few weeks, we can decide what to do next."
Food safety experts have said there is no risk to public health.
Findus said it carried out a full product recall on Monday, two days before DNA tests found that some of its lasagnes contained up to 100% horse meat.
The firm, which has its headquarters in London, tested 18 of its beef lasagne products, made by French food supplier Comigel, and found that 11 contained in the range of 60% to 100% horse meat.
Tesco and Aldi have also withdrawn a range of ready meals produced by Comigel over fears that they contained contaminated meat.
Conservative MP Anne McIntosh told BBC Breakfast: "I think the clear message is none of our meat, none of our slaughter houses, are implicated and we should be buying as local as possible and we should be buying fresh meat from the butcher, farm shop and supermarket" she said.
"We need to restore consumer confidence very quickly, and I say again that there is absolutely no problem with British beef, it's traceable, it's farm assured, buy it from the supermarket or from the local butcher."
She also reaffirmed her support for a ban on meat from the EU while the horse meat scandal is investigated.
She said: "I called for a ban on meat (from the EU) last week.
"I believe there should be a moratorium on the movement of all meat until such time as we can trace the source of contamination."
READ MORE: