Business Secretary Vince Cable has denied that he or Nick Clegg knew about sexual harassment allegations against a senior Liberal Democrat.
The party leadership is under pressure over who was aware of claims that complaints against Lord Rennard.
Lord Rennard has strongly denied the claims. The party has said there could be an 'independent element' to its inquiries.
Speaking on the BBC's Andrew Marr show, Cable said: "The whole purpose of setting up a proper inquiry is to establish exactly who said what to whom, and whether these allegations were properly pursued at the time."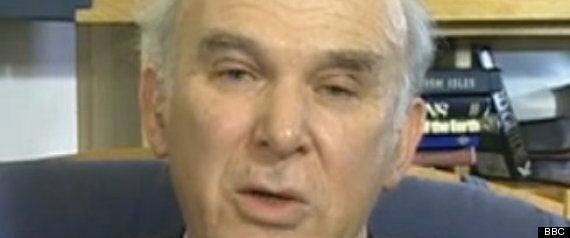 Vince Cable on the Andrew Marr show on Sunday morning
Pressed on whether he was aware of complaints against the peer before a Channel 4 News report on Thursday, he replied: "Absolutely not."
He added: "Nick Clegg has also said he was not aware of these allegations until they appeared on TV last week. But they are serious, and we take them very seriously.
"It is obviously wrong if there are women there who have made complaints and felt they haven't been dealt with properly."
Lord Rennard - a key party strategist and adviser to a succession of Lib Dem leaders before standing down due to ill health in 2009 - has said he is "deeply shocked" by the allegations, which he "strongly disputes" and regards as a "total distortion" of his character.
One party worker, said to have made a complaint against Lord Rennard, wrote: "I just don't know how Nick can know and not do anything."
Current Lib Dem chief executive Tim Gordon has admitted it appeared the party "did not fully live up to our political ideals" in dealing with complaints about the peer.
Cable said he was not aware that there was any reason for Lord Rennard stepping down in 2009 other than health issues.
"As far as I am concerned, and I am sure as far as Nick Clegg was concerned, this was an issue of him standing down because of health," he said.
Another senior Lib Dem, Home Office Minister Jeremy Brown, insisted the party had acted "speedily" in responding to the Channel 4 news report, adding: "We want to have an independent element to that review."
He told Sky's Murnaghan programme: "I have known Lord Rennard for about 20 years and I have never heard these allegations before."
Popular in the Community