Having heard horror stories about Bikram yoga (such as people throwing up or fainting in the 40-50 degree heat), I feel slightly nervous as I head to Hotpod Yoga.
Despite reassurances from Hotpod's founder Max Henderson and yoga teacher Charlie that all will be fine, I'm still expecting a fiery yoga hell.
However, the dimly-lit purple studio is, at a gentle 38 degrees, peaceful and calming.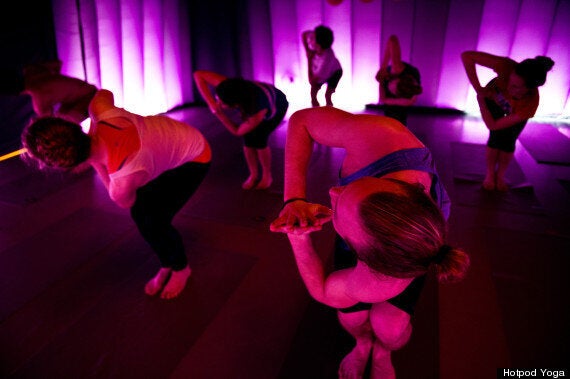 Housed in a pop-up inflatable heated studio -- think bouncy castle, but without the inflatable floor -- Hotpod Yoga aims to bring heated yoga classes to the masses.
Having launched in February and March with pop-ups in Brixton, Notting Hill and Fulham, the initiative is now to be rolled out in various locations across the UK (including private office spaces).
Classes are taught using the Vinyasa (or flow) yoga method, which uses controlled breathing and a range of challenging moves to strengthen, tone, detox, calm the mind while promoting weight-loss (one session promises to burn 700 calories).
It only takes me a few minutes to adjust to the temperature of the studio and the remainder of the 60-minute class is comfortable. At worst, during the more dynamic moves, I feel flushed.
Max tells me that 38 degrees is the optimum temperature to do a heated yoga class.
"Cranking the thermostat up to 42 degrees like some yoga classes doesn't add any benefits," he says. "People may feel like they're sweating more, but they're not."
The classes are suitable for all abilities. And having not tried yoga before, I was pleasantly surprised by its accessibility.
Max tells me that the heat warms up muscles, allowing participants to advance more quickly on to challenging moves and get the most out of their time in class.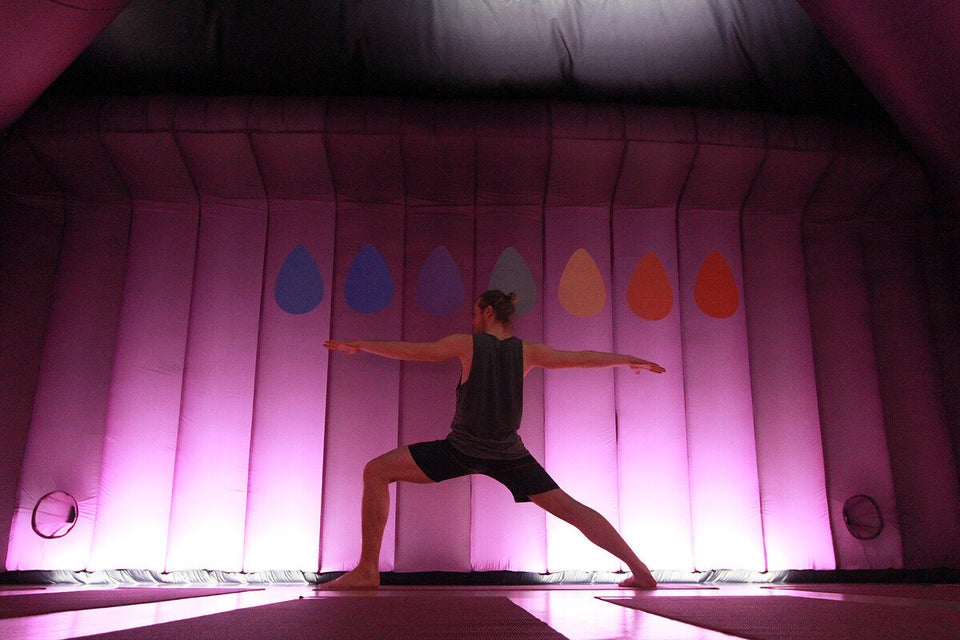 Hotpod Yoga
The class are gently walked through the various moves by Charlie, the yoga teacher.
She encourages us to drink water regularly and stop if the poses are too painful. She also offers more advanced versions of each pose, to suit all abilities of the class.
When the class is over, I feel physically and mentally refreshed, and definitely understand the appeal of this calming yet physically challenging form of exercise.
One of the main benefits of Hotpod Yoga is the price. Yoga can be an expensive hobby, yet the low-cost overheads mean that a single class in a stunning pop-up studio currently costs just £10 (5 classes are £45 or £80 for 10 classes).
Related