Disgraced former MP Chris Huhne has been moved to a comfortable open prison after spending seven days in a tough London jail, it has been reported.
The ex-Liberal Democrat Cabinet minister was jailed earlier this month after pleading guilty to perverting the course of justice for asking his wife to take speeding points for him in 2003.
The 58-year-old served his first week at HMP Wandsworth, in south London, but has now been moved to HMP Leyhill in Gloucestershire for the remainder of his eight month term, The Sun has reported.
The Category D jail is described on the Ministry of Justice (MoJ) website as somewhere that prisoners can "assume more responsibility and benefit from opportunities to make decisions for themselves before returning to the outside community".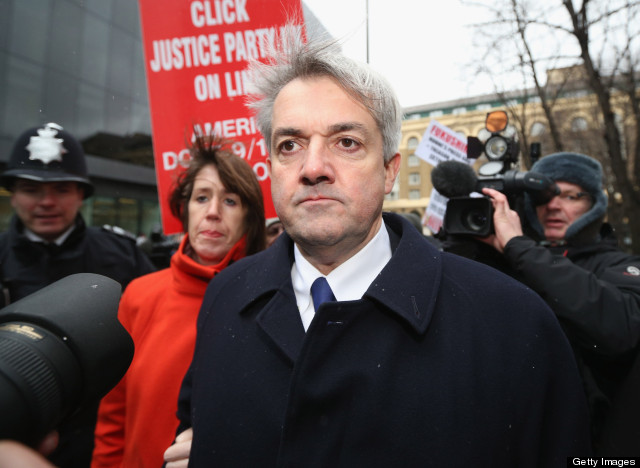 Vicky Pryce and Chris Huhne were both jailed for their part in the scandal
HMP Leyhill, which has farms and gardens in its grounds, offers a number of courses and employment opportunities for prisoners, such as making door and window frames and prison furniture.
On March 15 Huhne's ex-wife was moved to a "pleasant" open jail after spending only four nights in Holloway prison, according to reports.
Vicky Pryce, 60, was jailed for eight months after a jury found her guilty of perverting the course of justice.
Economist Pryce was convicted following a retrial at Southwark Crown Court after a jury disagreed with her defence of marital coercion.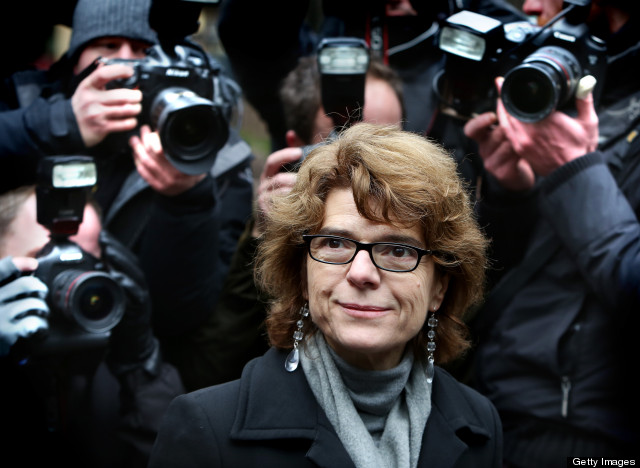 Pryce is also residing in an open prison, having spent time at Holloway prison
The mother-of-five was transferred from notorious Holloway prison in north London to East Sutton Park prison in Maidstone, Kent, it was reported.
The category D jail is described on the MoJ website as "a pleasant mansion house overlooking the Weald of Kent".
An MoJ spokesman has previously said it will not comment on individual prisoners or where they are held.
Jailing the pair, Mr Justice Sweeney said Huhne had fallen from a "great height" and Pryce from a "considerable height".
READ MORE: