Those MPs breaking off their holidays to dash back to pay tribute to Margaret Thatcher in the Commons on Wednesday may claim up to £3,750 in travel expenses to do so, it has emerged.
The Independent Parliamentary Standards Authority (IPSA) has confirmed that MPs were entitled to claim back the cost of returning to Westminster if they were outside the country when parliament was recalled, with a cap of £3,750 in place.
That sum could include the cost of returning to their holiday destination if they choose to resume their break following recall.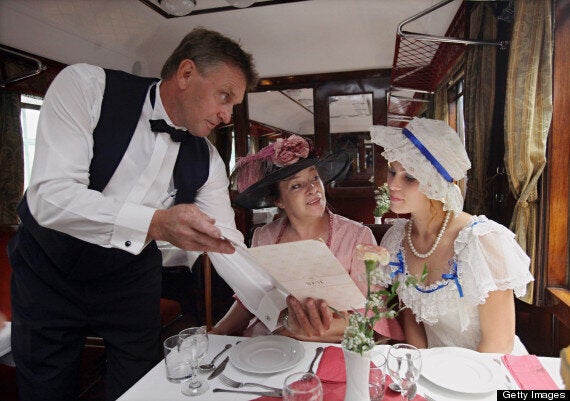 Participants wearing historical dress read the menu before the the departure of the famous 'Orient Express' train
An Ipsa spokesman said that some MPs could well have been out of the country when the recall was announced and that it was "reasonable" that they should be reimbursed for the cost of returning.
"If Parliament is recalled, MPs can claim the cost of getting to Parliament," the spokesman said.
Labour leader Ed Miliband has urged his MPs to attend, with the caveat that they should only consider staying away if they plan on using the time in the Commons to insult the former PM.
Hague told the BBC that Thatcher had won a rebate from Europe in 1984 that had brought in £75bn so far.
"I think that puts money in perspective," he said.
Popular in the Community