The first spectators around Downing Street for the funeral of Baroness Thatcher dragged themselves from their beds at the crack of dawn, while others slept on the streets to get a prize position for the procession. Danny Jones and his son Jordan, from Liverpool, camp outside St Paul's Cathedral
Trevor Fearon, 83, and his wife, Doreen, 85, had travelled from West Kensington in west London to see the procession.
"Mrs Thatcher was a gutsy woman, especially over the Falklands," said Mr Fearon, who worked in the exhibition industry.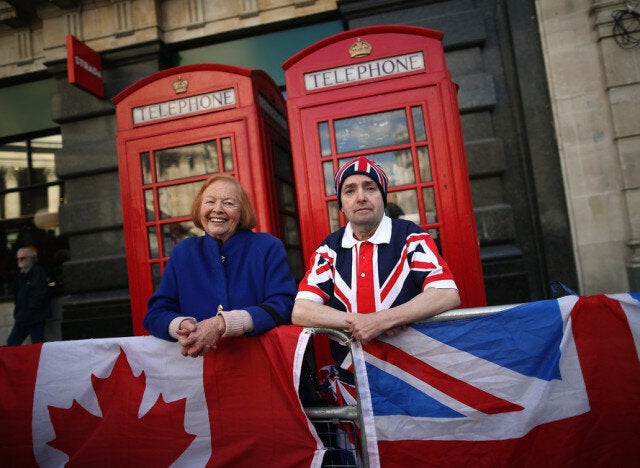 John Loughley, 58, of Wandsworth and Margaret Kittle of Winona, Canada slept on the street last night
Mrs Fearon said: "She was a good prime minister. At the end she didn't have the backing of her ministers. I hope they feel badly about that now but I doubt it."
Around 100 or so people slept overnight outside the cathedral, the BBC reports.