She became famous for claiming her life had been blighted by the jealousy other women experienced when confronted with her mesmerising beauty.
And Samantha Brick continues to battle for the limelight, most recently with her opinion that in order to be beautiful (like her), women must remain on permanent diets. Samantha Brick defends herself on ITV's This Morning
She said, "My pieces are always about things that I passionately believe in and that I can back up one hundred percent... I talk about keeping watch and keeping control on the calories that I consume. I talked about the first time that I realised that I was overweight and that I was overlooked in life and I strove to do something about it."
She added, "The feature is about my relationship with dieting. The really important message right now is that in this country, we have got the biggest threat to mankind...its obesity. 66% of the population are overweight or obese."
On her own relationship and revealing her husbands thoughts towards her fluctuating weight as she endured two rounds of IVF, Brick said, "My husband [Pascal Rubenat] is so supportive throughout the IVF treatment, I was a nightmare to live with [and put on weight]..."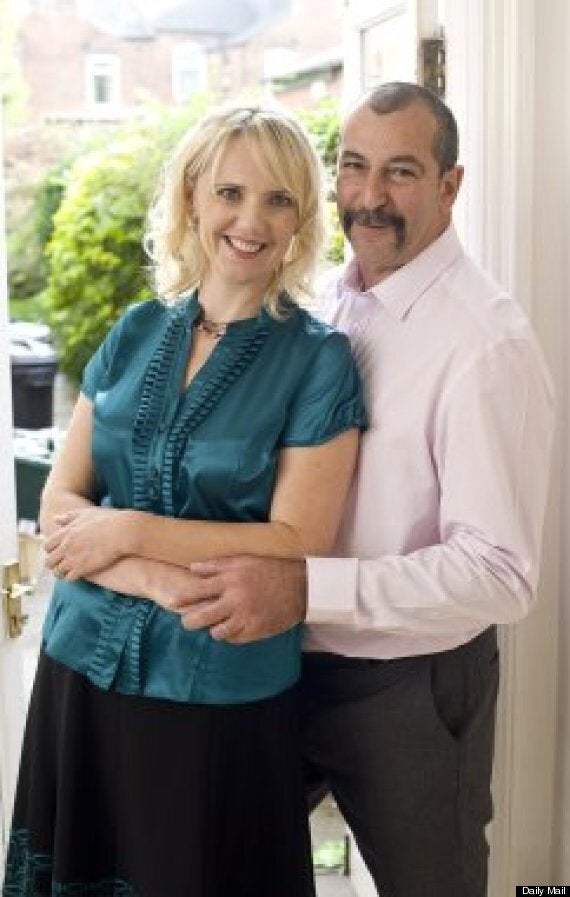 Brick and her 'very supportive' husband Pascal Rubenat
Host Philip Schofield interjected with: "But did you say your husband would leave you if you got fat?"
To which Brick replied: "Yes. He would divorce me if I got overweight."
She continued, "If you talked to an awful lot of men on their own, they do not want an overweight, obese wife. I'm afraid that is the reality today."
Following the debate, viewers could vote in an online poll to express if they agreed with Brick. The results at the end showed that only 6% agreed with her. The debate also trended on Twitter.
Related