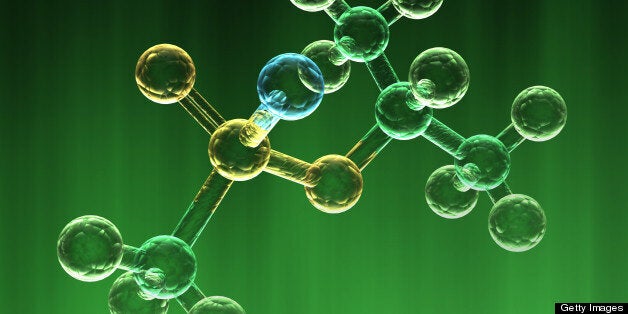 Syrian government forces have used chemical weapons against rebel fighters, the Israeli military's top intelligence analyst has claimed.
Brigadier General Itai Brun said photographs of victims foaming at the mouth and with contracted pupils were a sign nerve gas was used, Reuters reported.
Speaking at a conference in Jerusalem on Tuesday, Gen Brun said: "To the best of our professional understanding, the regime has made use of deadly chemical weapons against the rebels in a number of incidents in the past."
He added: "What chemical weapons? Apparently sarin. The regime is also using chemical weapons that neutralise and are not fatal."
Sarin gas was used by Saddam Hussein against the Kurdish town Halabja in 1988, leaving thousands dead. The nerve agent was also used in a terrorist attack that killed 13 people in Tokyo's subway system in 1995.
There has been no official confirmation that such weapons have been used under President Bashar Assad's regime, though in March a US intelligence official said there was a "high probability" they were.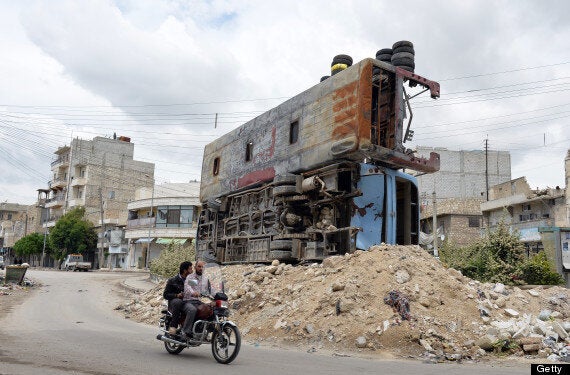 Syrian civilians ride past two destroyed buses piled up on rubble in the northern city of Aleppo
Mike Rogers, the head of the US House of Representative intelligence committee, told CNN that if chemical weapons had been used, the US was "morally obligated" to act.
"I have a high probability to believe that chemical weapons were used," Rogers told CNN.
"We need that final verification, but given everything we know over the last year and a half, I would come to the conclusion that they are either positioned for use, and ready to do that, or in fact have been used."
His words echoed those of Israeli official Yuval Steinitz, the newly appointed minister of intelligence and strategic affairs, who told Army Radio "It is apparently clear that chemical weapons were used. The fact they apparently used chemical weapons against civilians needs to worry us and shows the urgency of taking care of the issue."
Both Assad and the Syrian rebels accused each other of using chemical weapons throughout the two-year conflict.
So far the Observatory has recorded 62,554 deaths but believes the real number of those killed to be much higher. The UN says more than 70,000 people have died since the uprising began in March 2011.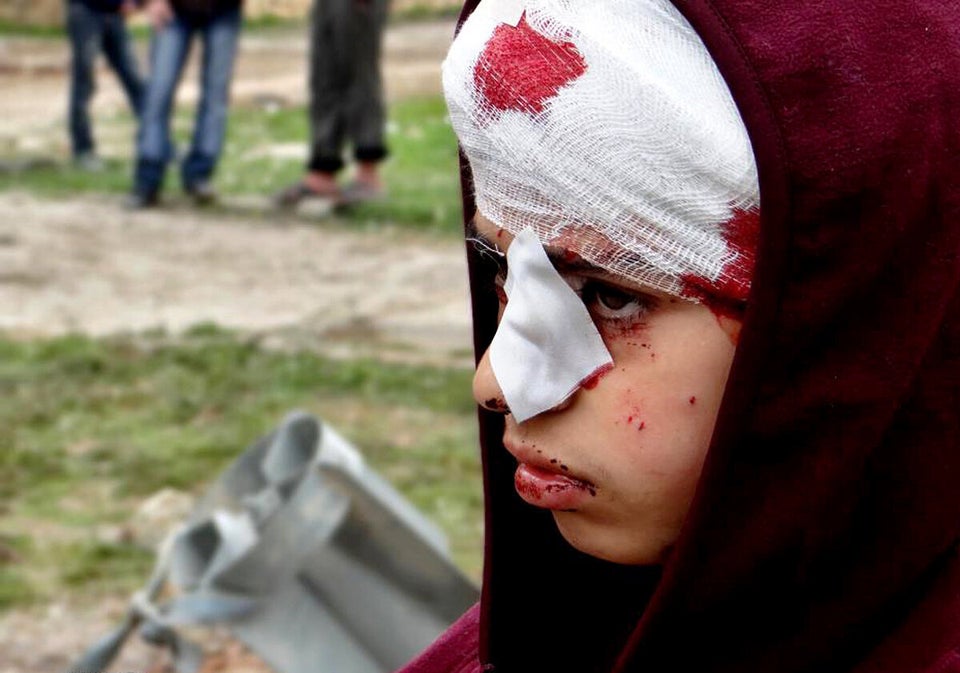 March 2013: The Bloodiest Month Yet In Syria
Popular in the Community