Police officers investigating the murder of schoolgirl Milly Dowler knew of allegations her phone had been hacked into as far back as 2002.
Despite this the claims did not come to light until 2011 when a Guardian report made them public, an event that helped spark the Leveson Inquiry.
Officers at all levels of the investigation knew that an allegation of hacking had been made against the News of the World but did nothing despite suggestions that a crime had been committed, the Independent Police Complaints Commission (IPCC) said on Wednesday.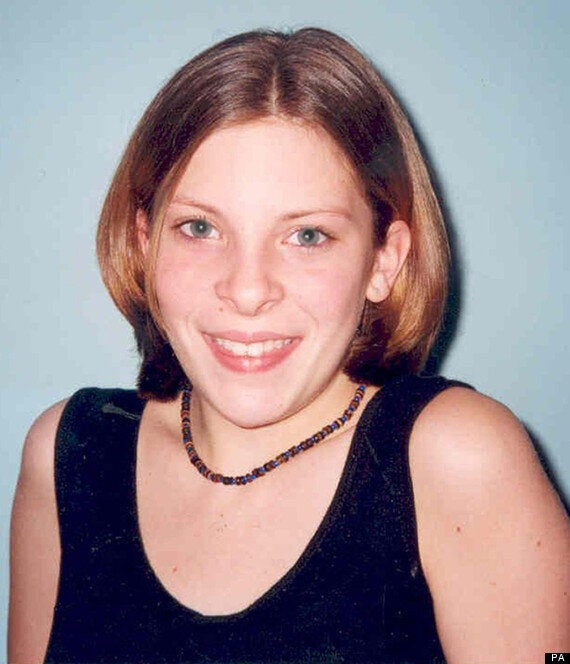 Milly Dowler was murdered in 2002 aged 13
But the watchdog added it had not been able to discover why nothing was done, adding that senior officers appeared to be suffering from a "form of collective amnesia".
The findings follow an investigation into the conduct of two senior officers, Deputy Chief Constable Craig Denholm and temporary Detective Superintendent Maria Woodall.
Surrey Police said it had taken "management action and issued words of advice" to both officers, although the IPCC concluded neither had a case to answer for misconduct.
IPCC deputy chair Deborah Glass said: "We will never know what would have happened had Surrey Police carried out an investigation into the hacking of Milly Dowler's phone in 2002.
"Phone hacking was a crime and this should have been acted upon, if not in 2002, then later, once the News of the World's widespread use of phone hacking became a matter of public knowledge and concern.
"Our investigation has heard from officers and former officers from Surrey Police who have expressed surprise and dismay that it wasn't investigated.
"We have not been able to uncover any evidence, in documentation or witness statements, of why and by whom that decision was made - former senior officers, in particular, appear to have been afflicted by a form of collective amnesia in relation to the events of 2002.
"This is perhaps not surprising, given the events of 2011 and the public outcry that the hacking of Milly Dowler's phone produced."
Former nightclub bouncer Levi Bellfield was convicted of Milly's murder in June 2011, some nine years after the teenager vanished as she walked home from school after leaving Walton-on-Thames station.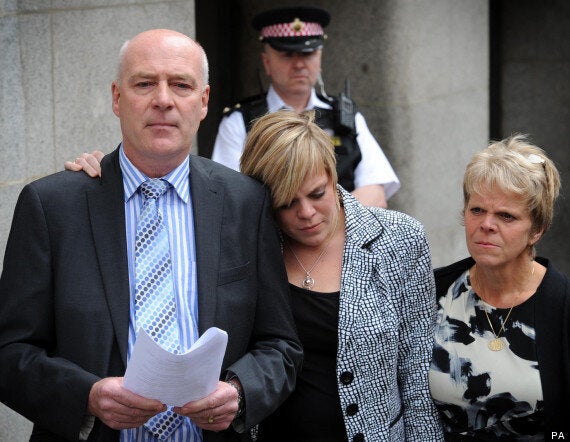 Milly's family give a statement in response to the findings of the Leveson Inquiry
Following Bellfield's trial, the then Surrey Police chief constable, Mark Rowley, set up Operation Baronet to look into reports that Surrey Police was aware in April 2002 that the News of the World had allegedly intercepted Milly's voicemail.
Surrey Police Authority and Surrey Police referred complaints against Denholm and Woodall to the IPCC in June 2012 in light of evidence arising from Operation Baronet.
Surrey Police said it had taken action and issued words of advice to Denholm in relation to failing to assess material sent to him referring to phone hacking.
And it has done the same for Ms Woodall, in relation to failing to make the connection between convictions of News of the World royal editor Clive Goodman and private investigator Glenn Mulcaire for phone hacking in 2007 and the events of 2002.
Surrey Police chief constable Lynne Owens said: "Surrey Police acknowledged in 2011 that the hacking of Milly Dowler's voicemails should have been investigated and both the former chief constable and I have met with and apologised to the Dowler family for the distress this has caused."
She added: "As the IPCC Commissioner has acknowledged, at the time Surrey Police became aware of phone hacking, the focus of the investigation team was on finding Milly Dowler and then bringing her killer to justice.
"This was the largest and most high-profile murder investigation in the country at the time and remains the largest inquiry ever undertaken by Surrey Police.
"It was right that Milly was the primary focus of the investigation but the matter of phone hacking should have been revisited at a later stage."
The now defunct News of the World admitted hacking Milly's mobile phone but it remains unknown whether two missing messages were deleted deliberately, as previously suggested, or were removed from her message box automatically.
The teenager's voicemail message was a generic automated response when her message box was full but when a message had been deleted the greeting reverted to her personal greeting.
The Dowlers told the inquiry they were given "false hope" by hearing the change of greeting - thinking their daughter might still be alive and had wiped a message.
Phone hacking of the royal household was first investigated by the Metropolitan Police in 2005, leading to the conviction of Goodman and Mulcaire.
Following criticism of this earlier investigation, the Met began a fresh investigation, named Operation Weeting, in January 2011.
The IPCC investigation into Surrey Police reviewed accounts obtained by Operation Baronet from officers in the original murder inquiry, dubbed Operation Ruby, and spoke to key decision-makers in 2002 and 2007.
A number of more junior officers in 2002, including Ms Woodall, were frank about their knowledge of the phone hacking, the IPCC found.
However, witnesses became much "less specific" in relation to the knowledge and actions of senior officers, particularly Denholm.
Denholm, who was detective chief superintendent and head of crime for Surrey Police in 2002, claimed to have had no knowledge about the alleged hacking of Milly's phone before this was revealed publicly in 2011.
The IPCC said it was "hard to understand" how Denholm, the officer in charge, could not have been aware of the alleged hacking.
However, the IPCC was unable to find any witness or evidence that contradicted Denholm's repeated assertions that he did not know.
Attempting to find an explanation, the IPCC said that in 2002 Surrey Police were focused on finding Milly rather than on the illegal hacking activities of the News of the World.
Popular in the Community