The UK's turbulent spring weather is set to continue this week, with warm weather today before temperatures plummet by the weekend.
The mercury is likely to reach 20C (68F) in parts of the South East today, though much of the UK will be cloudy with some rain.
But it will be noticeably cooler by Friday, when a cold front will see temperatures fall to 12C (53.6F) in the London area and 7C (44.6F) in Scotland.
Sally Webb, a forecaster with MeteoGroup, the weather division of the Press Association, said: "There will be highs of 19C (66.2F) or 20C (68F) in East Anglia today, and locally it could go even higher than that, coming close to the being hottest day of the year so far.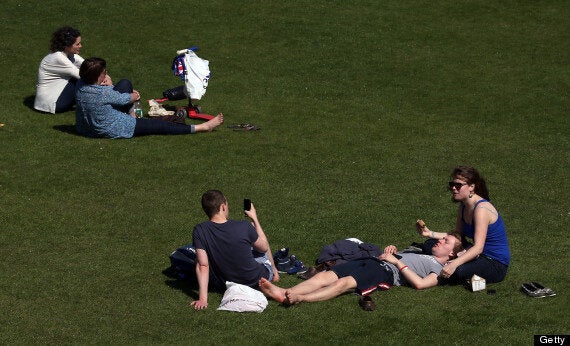 People have been enjoying the warm weather
"But it will be cloudy across most northern areas and Scotland, with outbreaks of rain. The South and South East will be drier with some sunny spells."
Yesterday's highest temperature was 21.3C (70.3F) at East Malling in Kent, which is about 4C above the average for this time of year.
But a weather system spreading in a southerly direction tomorrow will leave things cooler on Friday, when there will be highs of 12C (53.6F) in London and 10C (50F) elsewhere.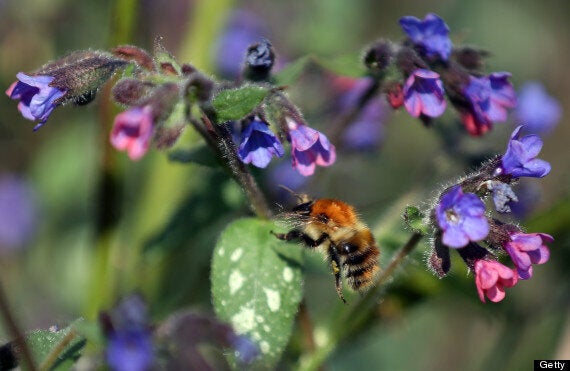 Ms Webb said: "It will stay like that for the weekend and start to recover again on Monday and Tuesday to about 14C (57.2F), gradually getting warmer through the week."
Meanwhile, hay fever sufferers have had some good news after experts predicted a shorter hay fever season this summer.
Cold weather over recent months is thought to have delayed the release of silver birch and grass pollen.
Beverley Adams-Groom, pollen forecaster at the National Pollen and Aerobiology Research Unit, said: "The most important tree pollen type is silver birch which triggers hay fever in approximately 25% of sufferers.
"The cold weather of the last few months will delay the release of birch pollen which, in an average year, starts to be emitted from around the beginning of April in the south of the country. This year it could be at least two weeks later."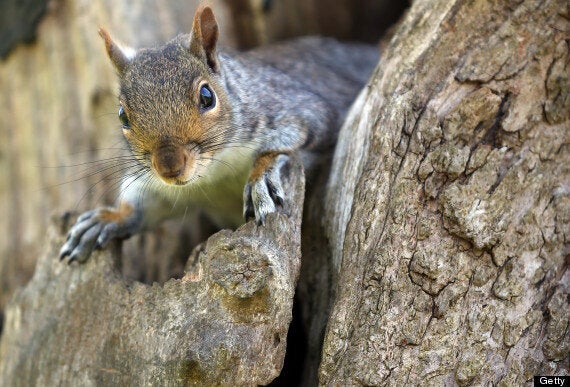 Animals are also enjoying the spring weather
Ms Adams-Groom added: "Grass pollen affects around 95% of hay fever sufferers in the UK.
"There are a number of grass species that flower ahead of the main pollen season, often in April, such as sweet vernal grass and foxtail. The cold weather will delay the flowering of these types which is good news for those people who are affected by these species. However, it's too early to predict what will happen during the main grass pollen season."