It's a sweet gimmick, but Starbucks' policy of writing customer's names on their cups has backfired spectacularly for one woman.
Veronica Goh was visiting a Hong Kong branch of the coffee chain when her sister Virginia's cup was served, inscribed with the word "Vagina".
Sisterly love saw Veronica take to Facebook to complain: "THIS is just UNACCEPTABLE. Starbucks HK, you have to buck up or just not spell your customers' name anyway."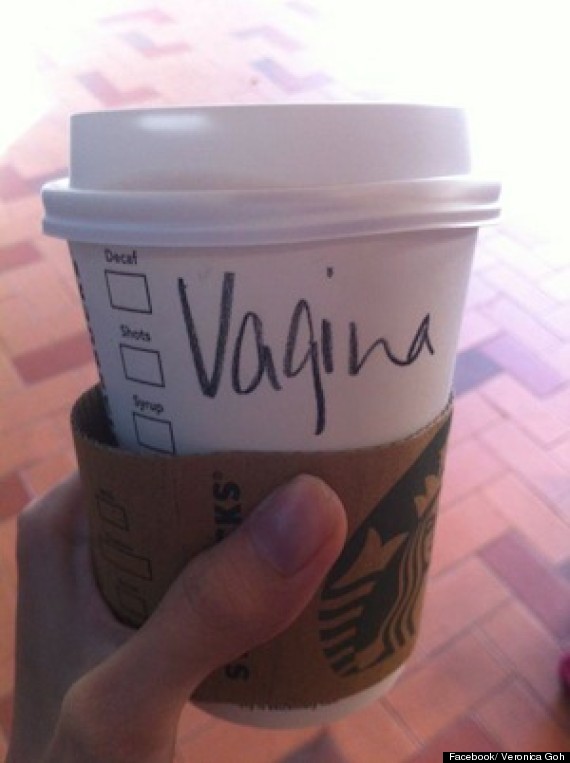 'Unacceptable': Veronica Goh was not impressed
Not only has Virginia been likened to female genitalia, Veronica added, but in one instance the barista scribbled "Virgin" on her cup.
"Every Starbucks experience for her has been coupled with fear and anticipation," Veronica continued, somewhat dramatically.
The image went viral after landing on Kotaku.com on Tuesday morning, along with the usual arguments as to whether it is indeed real and whether the slip-up is, as Veronica insists "unacceptable" or just plain harmless.
SEE ALSO:
Meanwhile at the Huffington Post UK, we are frequently falling foul of the poor spelling skills of some Starbucks staff.
Take poor Ned Simons, who frequently receives cups variously inscribed with "Snet", "Nad" and "Nez". Or Elliot Wagland, also know variously as "Alliot" and "Alit".
So far neither have penned an angry screed to Starbucks. Yet.