Boris Johnson unveiled the latest advancement in his famous street bike design on Wednesday....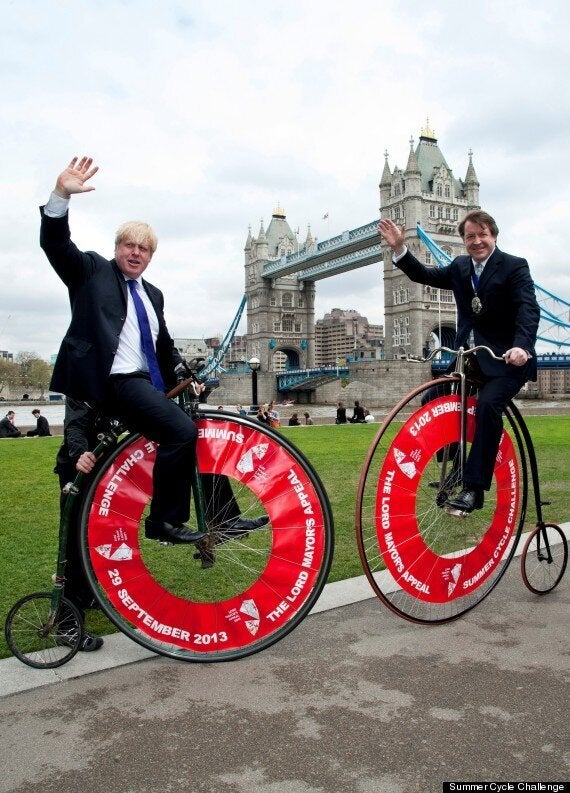 He was actually promoting the Lord Mayor's Summer Cycle Challenge.
Johnson said: "As I discovered just last week in preparation for my own long distance biking mission, cycling from London to Oxford is an absolute joy.
"The Lord Mayor's challenge is yet another fantastic addition to the cycling calendar, which will take people through some of the best scenery in the country and give those who complete it a much-deserved sense of achievement.
"I'd urge all biking enthusiasts to get involved and help raise money for good causes."
The event raises money for the Lord Mayor's Appeal which through its beneficiaries will provide opportunities for young people from all walks of life.