The Foreign Office responded to a video of an opposition fighter committing an act of "barbarism" on a Syrian pro-government soldier by stressing the UK will strengthen its support for moderate anti-Assad figures. Gruesome footage that has appeared online seems to show a figure cutting open a dead body and removing organs.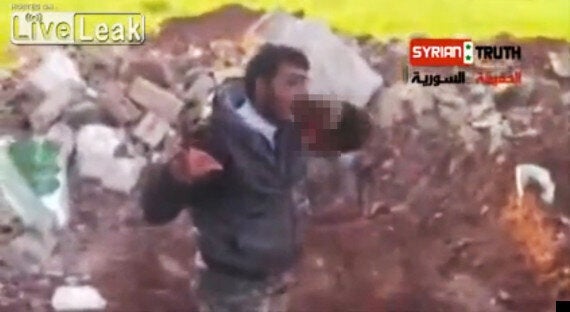 Rebel leader Abu Sakkar appears to take a bite out of the soldier's heart
He then appears to take a bite out of the heart, before saying: "I swear to God we will eat your hearts and your livers, you soldiers of Bashar (President Assad) the dog." There was a sectarian element to the atrocity, with the figure encouraging similar attacks on other Alawites - the minority ruling group in Syria.
Mutilating a body is a war crime and the US-based group Human Rights Watch has called for the International Criminal Court to hold forces on both sides of the conflict to account. A Foreign Office spokesperson said: "We are aware of a video circulating online that purports to show a member of the Syrian armed opposition committing an act of barbarism on a regime soldier.
"We join the Syrian opposition National Coalition in condemning this act - there should be no place for these kinds of acts in Syria. The National Coalition has committed to reaching out to minorities and has made clear that there will be a place for all Syrians, regardless of ethnicity or religious belief, in the future Syria.
"It is time that extremist groups in Syria understood that the Syrian population does not want them there. This is why the UK is intensifying our support to the moderate opposition to build their credibility as an alternative to the Assad regime and to counter extremist influences in the Syrian conflict."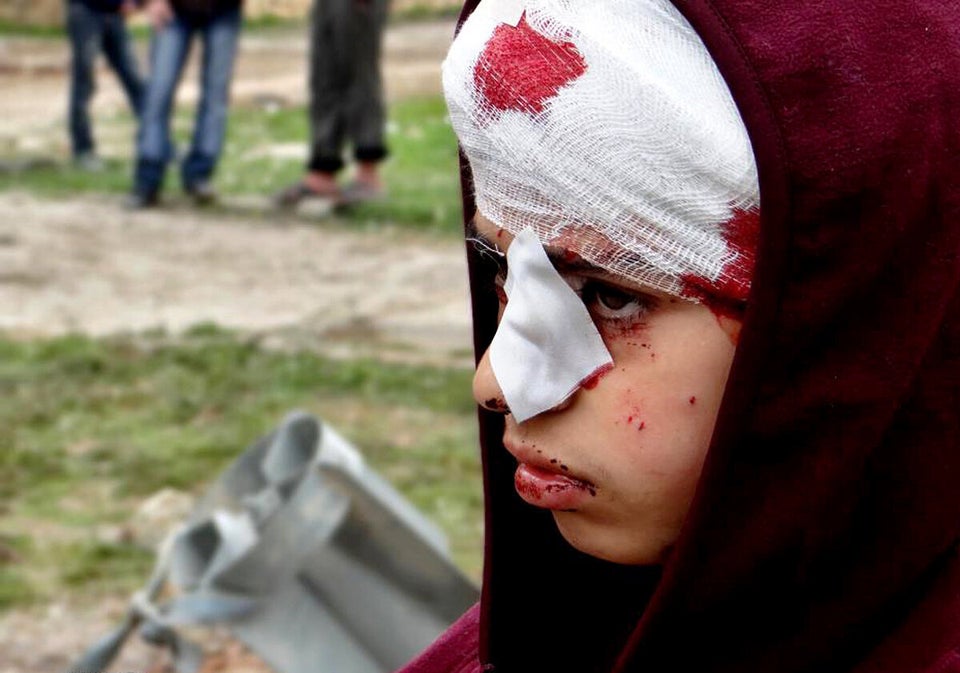 March 2013: The Bloodiest Month Yet In Syria