Britain is facing a crisis of masculinity, which celebrates heartlessness and normalises sexism and homophobia, amid growing unemployment and uncertain economic times Diane Abbott will claim in a speech on Thursday.
Speaking at the think-tank Demos, the shadow public health minister will say that a generation of young, dissatisfied men, raised on diet of pornography and consumerism, "no longer ask themselves what it means to be a man."
"It's all become a bit like the film Fight Club – the first rule of being a man in modern Britain is that you're not allowed to talk about it."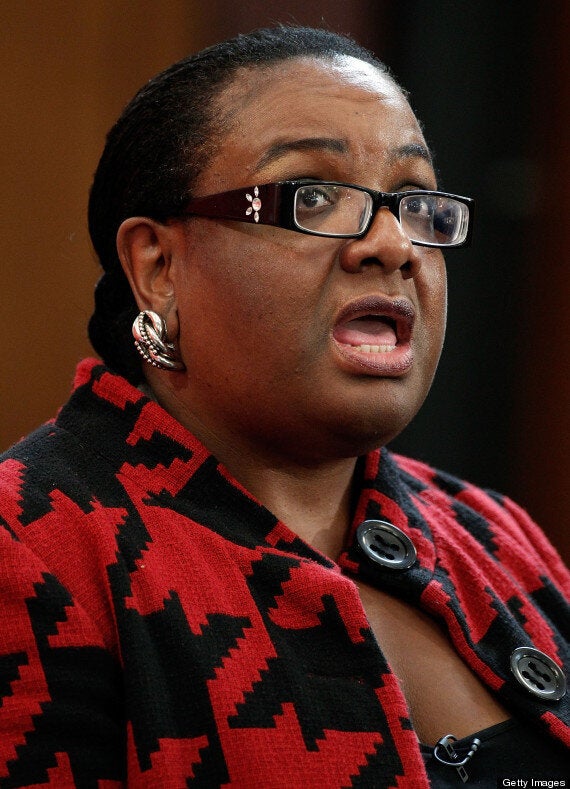 Diane Abbott has called for action to combat Britain's 'crisis of masculinity'
The "transit generation" of men, Abbott will say, can find themselves trapped in a perpetual adolescent, with the priorities and anxieties of teenager. "Look at many of our young men graduating from university this year," the speech says.
"Faced with mass unemployment and often unable to fly the nest they can find themselves locked into a transitional phase at home, or find themselves voluntarily creating an extended adolescence, sometimes resentful of family life."
Unemployment increased by 15,000 between January and March to 2.52 million, official figures released on Wednesday show.
It was also announced that average earnings rose just 0.4% in the year to March, compared with 0.8% in the previous month.
Abbott's suggestions include men's health campaigns to tackle obesity, sexual problems, inactivity and alcoholism.
In the speech tomorrow, Abbott will say: "Tomorrow, too many British men and boys will wake up isolated and misdirected by a boundless consumer outlook, economic instability and whirlwind social change.
"Tomorrow, too many British men and boys who need the space and support to talk about manhood, expectations and boundaries from an early age, at schools, with other boys, and with their parents will remain silent.'
"And I believe we need to say loudly and clearly, that there is a powerful role for fathers. The truth is that just as loving fathers are a benefit to children, so loving families are a benefit to men."
Abbott stressed that she was not "here to talk about 'broken Britain'. I'm not here to do down single-parent families. I am a single mother. I'm not here to place blame on any families, or to try and suggest that one particular family might be in some way better than another.
"At its worst, it's a celebration of heartlessness; a lack of respect for women's autonomy; and the normalisation of homophobia. I fear it's often crude individualism dressed up as modern manhood," she will say.
She will place some of the blame on an aspirational pornography, "viagra and Jack Daniels" culture.
"Growing numbers of men of all ages [are] turning to the drug by themselves due to performance anxiety, triggered by a host of psychological issues – from our increasingly pornified culture making 'normal' sex seem boring, to financial pressures," she will say. "It may be a secret, psychological crutch for some men, who are under pressure to meet a pornified expectation."
Popular in the Community