An Israeli judge has caused widespread outrage after announcing to a court that "some girls enjoy being raped" during a hearing centred on the gang rape of 13-year-old girl.
The hearing was to debate whether the rape of the young Israeli Jewish teen by four Palestinian youths from the Shuafat refugee camp was an act of terrorism, and thus the girl would be entitled to compensation from the state.
During a heated debate, Judge Nissim Yeshaya of Tel Aviv District Court said: "There are some girls who enjoy being raped," according to Israeli media.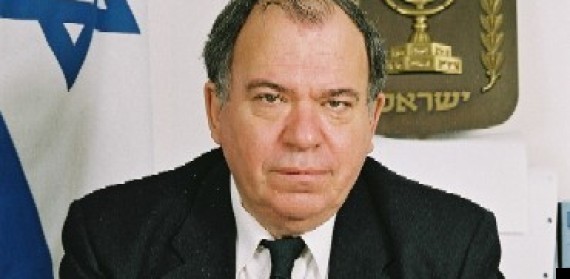 Judge Nissim Yeshaya of Tel Aviv District Court
Attorney Roni Aloni-Sadovnik told Israel's Army Radio: "In the midst of the passionate debate, he suddenly said aloud, in earshot of everyone present, 'There are some girls who enjoy being raped.'"
"The room fell into silence. Even the panel members were silent for several minutes. And he didn't even get what he had just said. He didn't understand why everyone became quiet all of a sudden.
"I have no doubt that he meant nothing malicious by it, but the problem is that it expresses a state of mind which is prejudice against victims of sexual assault.
"We are encountering the tip of the iceberg when judges flub with their words and express what is in their hearts."
Judge Yeshaya's remarks have been condemned from everyone from the Prime Minister to numerous womens groups and other advocates.
Israeli newspaper Yedioth Ahronoth reported that Prime Minister Benjamin Netanyahu called the remarks "unfortunate and unacceptable" and said he would withdraw his previous nomination for Judge Yeshaya to become head of his party Likud's internal court, which rules on party matters.
Aliza Lavie, the women's minister in the Israeli parliament, called for Justice Minister Tzipi Livni to sack the judge.
In a statement, Judge Yeshaya played down the significance of his statement, saying: "They are trying to gain publicity off of me. I do not believe a rape victim is not hurt or that rape is not a severe offence. (My comments) were misinterpreted."
SEE ALSO
Culture Minister Limor Livnat, who also heads the ministerial committee for the advancement of women, called for Judge Yeshaya to be banned from any future hearings.
"The judge's statement was appalling and outrageous," she told the Times of Israel. "It is difficult to assess the total harm it caused, which may deter other sexual assault victims, present and future, from reporting attacks."
The Courts Administration said the victim, who is now 19-years-old, had not been in court, and that no offence was intended.
A spokesman said that Judge Yeshaya was already retired, and only occasionally attended hearings. An inquiry has been launched. "There was never any intention to hurt or belittle the plight of rape victims and the judge apologised for his words," the Courts Administration said.
According to the Times of Israel, the four rapists were convicted and imprisoned after the offence six years ago but the Ministry of Defence ruled it was not an act of terrorism and the victim could not claim state compensation.
Yeshaya is no stranger to controversy, in 2009, the year he retired, he offended a huge section of the Jewish community in Israel who are of Italian, Spanish or North African descent, known as Sephardic Jews.
He told financial newspaper The Marker that the government "always appoints a token Sephardic judge to the Supreme Court."